In this issue…
#FreeThemNowCT and COVID-19
Clemency Quilt Tour in Connecticut
Connecticut Community Organizer Position

#FreeThemNowCT and COVID-19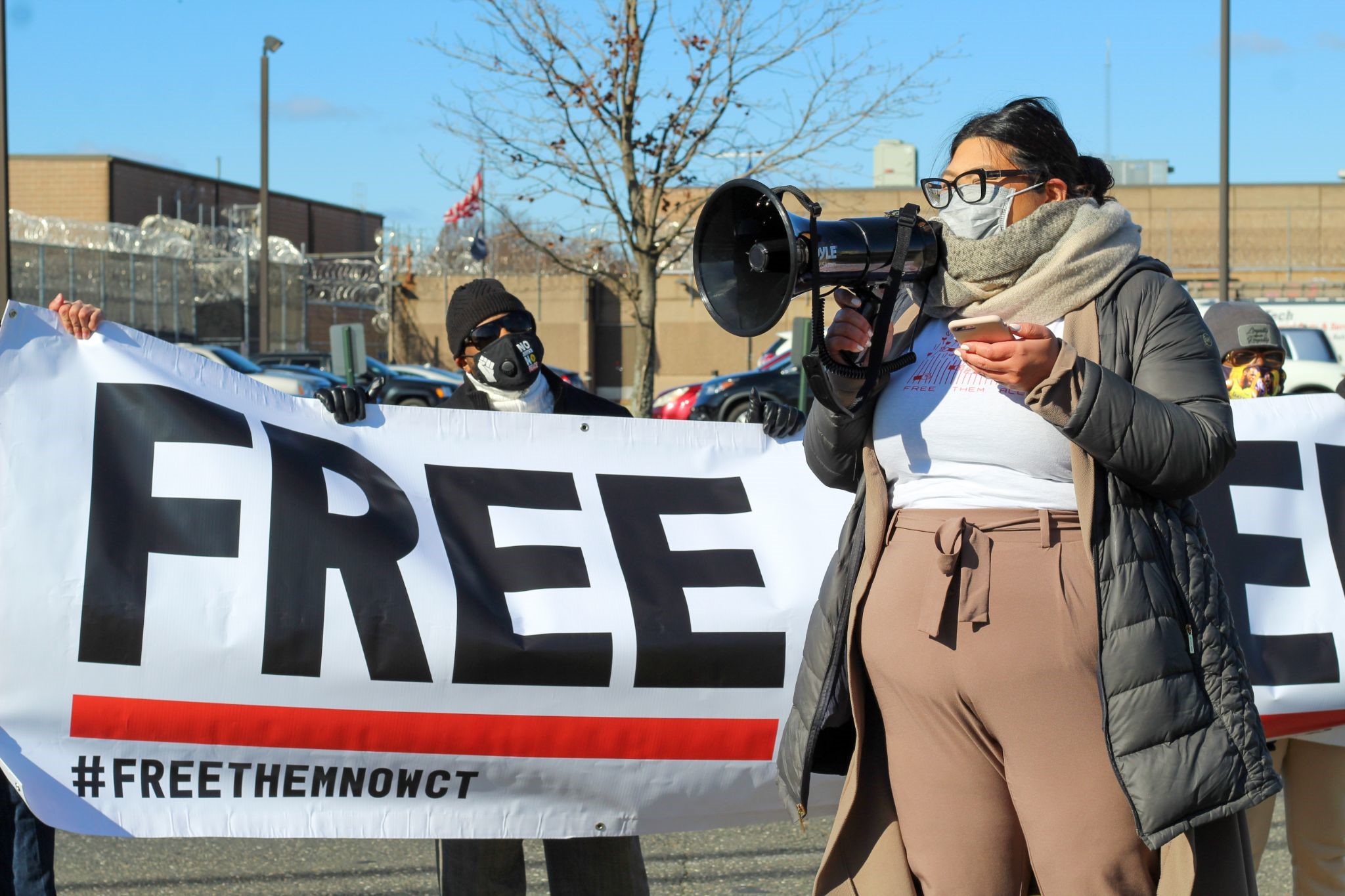 When the virus hit last year, it was clear that it would be particularly dangerous for people locked up in prisons and jails. As the pandemic spread, COVID infected and killed incarcerated people at far higher rates than the general population The impact of COVID-19 in prisons and jails has been particularly bad. As the Lamont Administration remained seemingly indifferent to the impact of COVID-19 on incarcerated people in Connecticut, we launched our #FreeThemNowCT Campaign to demand a comprehensive and transparent plan be developed for people detained in state correctional facilities.
But the situation is likely far worse. Yesterday, the New York Times reported that the number of COVID-19 deaths in correctional facilities across the country are far higher than reported. The Times found dozens of cases where people who were either incarcerated at the time of their death, or who were recently released from incarceration were not included in the correctional facility's COVID-19 reporting data. Because many incarcerated people passed away in a hospital rather than in the facility where they were detained, the facility was not required to report their death. A similar situation unfolded in New York earlier this year with nursing home deaths, where thousands of deaths due to COVID-19 were underreported for similar reasons. As the Times grimly reported, "the additional cases raise the prospect that the known toll on incarcerated people falls far short of providing the full picture."
This is consistent with what our members with incarcerated loved ones have been saying over, over, and over again. Correctional facilities, like nursing homes, are incubators for the virus. The Times report only further emphasizes the necessity of a transparent and comprehensive pandemic plan for all Connecticut prisons and jails– today for COVID, tomorrow for the next virus.
To date, that plan does not exist in Connecticut, and Governor Lamont has even gone so far as to repeatedly cancel meetings with people with incarcerated loved ones to discuss a plan. It is clear that as COVID-19 remains an active public health crisis, and to plan ahead for the next inevitable public health crisis, that a plan is needed now.
Join us and take action here to demand that Governor Lamont develop a comprehensive and transparent plan for state correctional facilities to protect our incarcerated loved ones from COVID-19!
---
Clemency Quilt Tour in Connecticut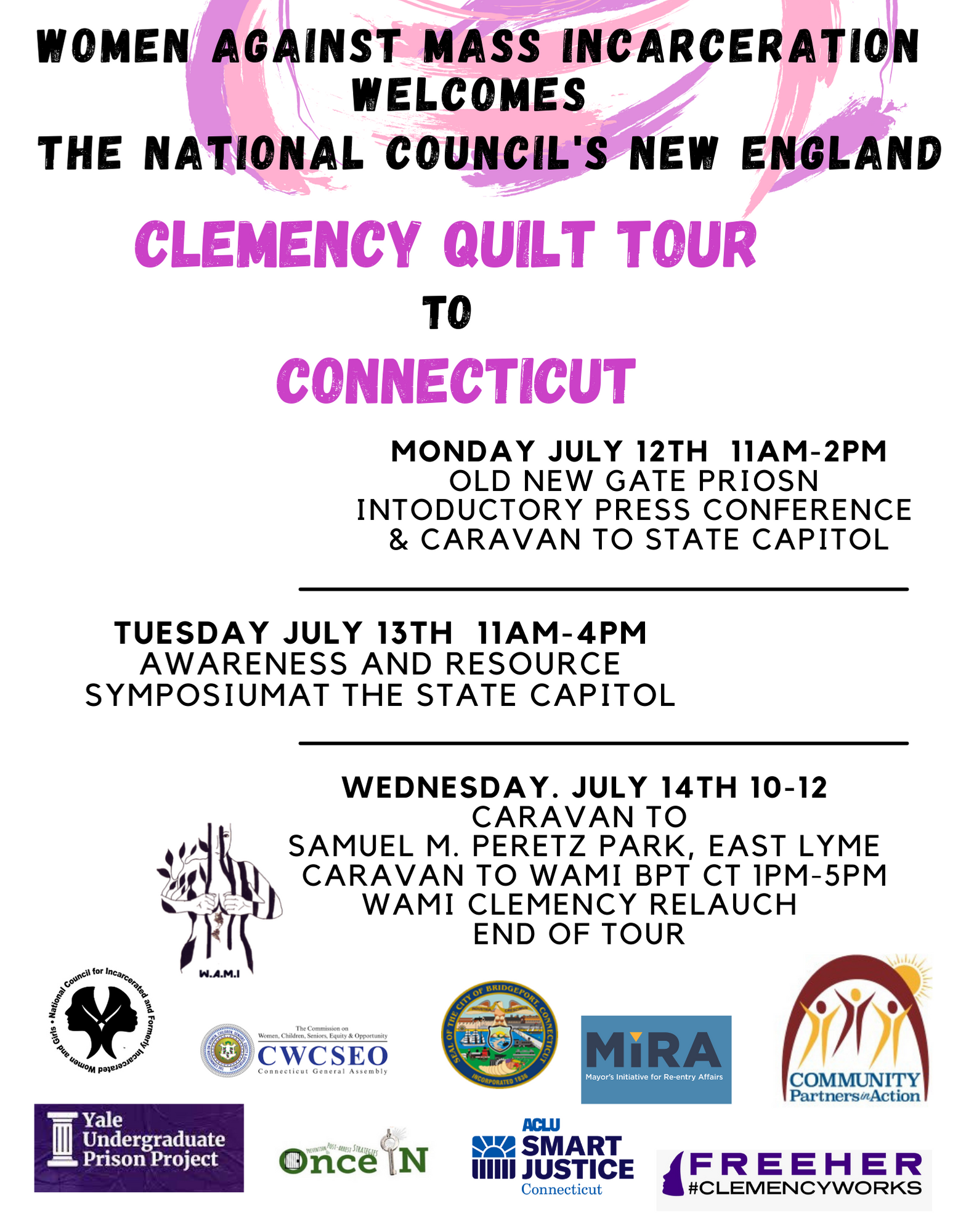 Next week, we are joining Women Against Mass Incarceration (WAMI) as they bring The National Council's New England Clemency Quilt Tour to Connecticut. The Clemency Quilt contains the names of incarcerated women in Connecticut who are eligible for and currently seeking clemency.
On Monday, July 12 from 11 – 2 pm, Katal will join the Clemency Quilt Tour. The Tour will begin with a kick-off press conference at Newgate Prison in East Granby, CT and then a caravan to the State Capital.
On Thursday, the Clemency Quilt will be displayed for public viewing at the State Capital from 11 – 4 pm. Katal will be at the Capital on Tuesday supporting the action, and tabling at the Awareness and Resource Symposium. Click here to register for the CT Clemency Tour!
For more information about joining us during the Clemency Quily Tour, please reach out to Alycia Gay at alycia@katalcenter.org.
---
We're hiring – CT Community Organizer Position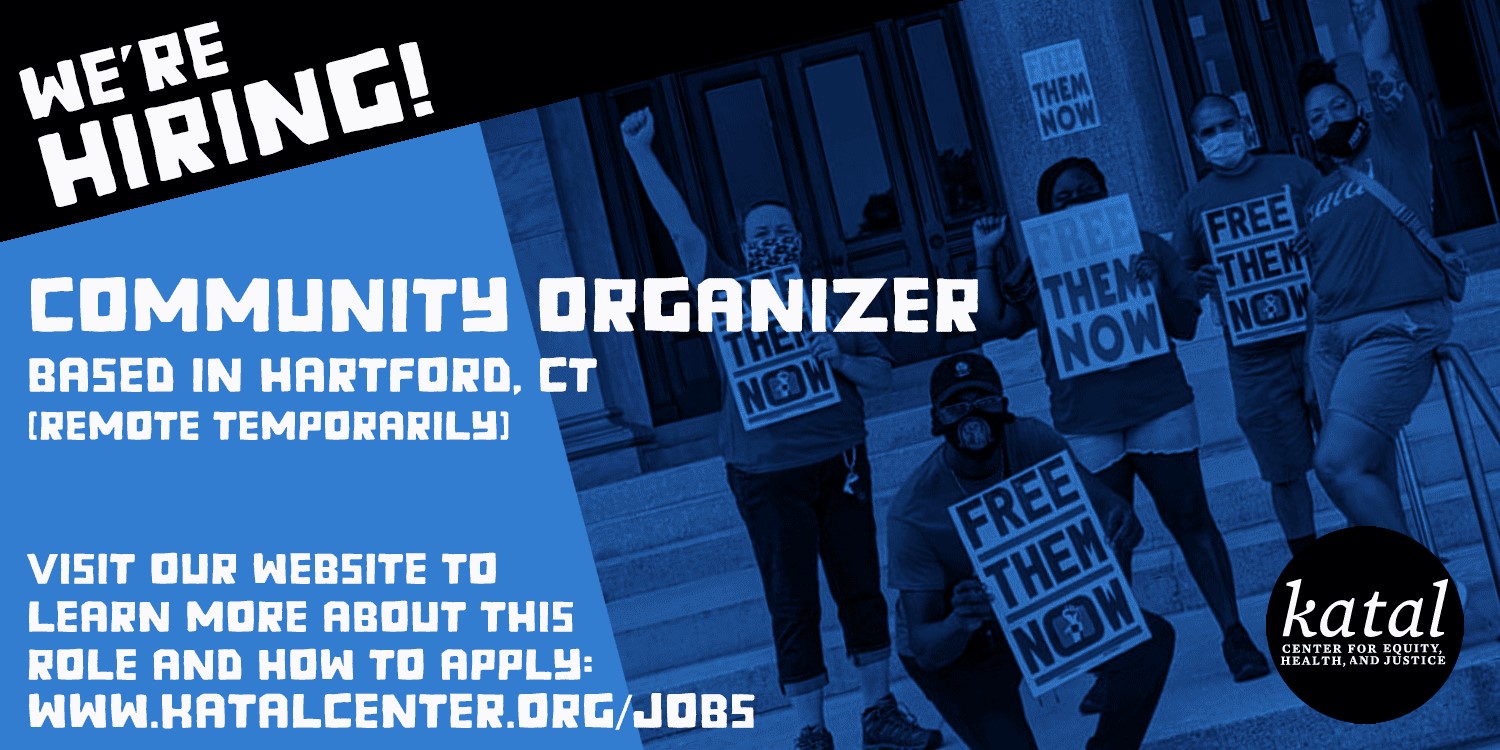 We're hiring for a community organizer in Connecticut. This is a great opportunity for organizers who want to join a steller organizing team focused on building power and developing leaders! This position will work to build campaigns to end mass incarceration and mass criminalization in Connecticut.
We are organizing for equity, health, and justice for everyone and we envision a world where all communities have the resources and power to exercise self-determination. Following Black Radical Tradition, our multiracial team is rooted in anti-racist politics and Black leadership.
Please share this posting in your networks or with anyone you think may be interested.
---
Sign up for the Katal New York Update
We announced in March that, after nearly 5 years, we're ending the Katal Weekly Update, and moving to two separate email updates — one for Connecticut, another for New York. If you'd also like to keep up what we're doing in New York, click here to sign up for the Katal New York Update!
---
Keep practicing social distancing, wear your mask, wash your hands, and check in on your neighbors. If you want to get involved, learn more about our work, or just connect, please don't hesitate to reach out.
Katal works to strengthen the people, policies, institutions, and movements that advance health, equity, and justice for everyone. Join us: web, Twitter, Facebook! Email: info@katalcenter.org. Phone: 646.875.8822.