Transitions at Katal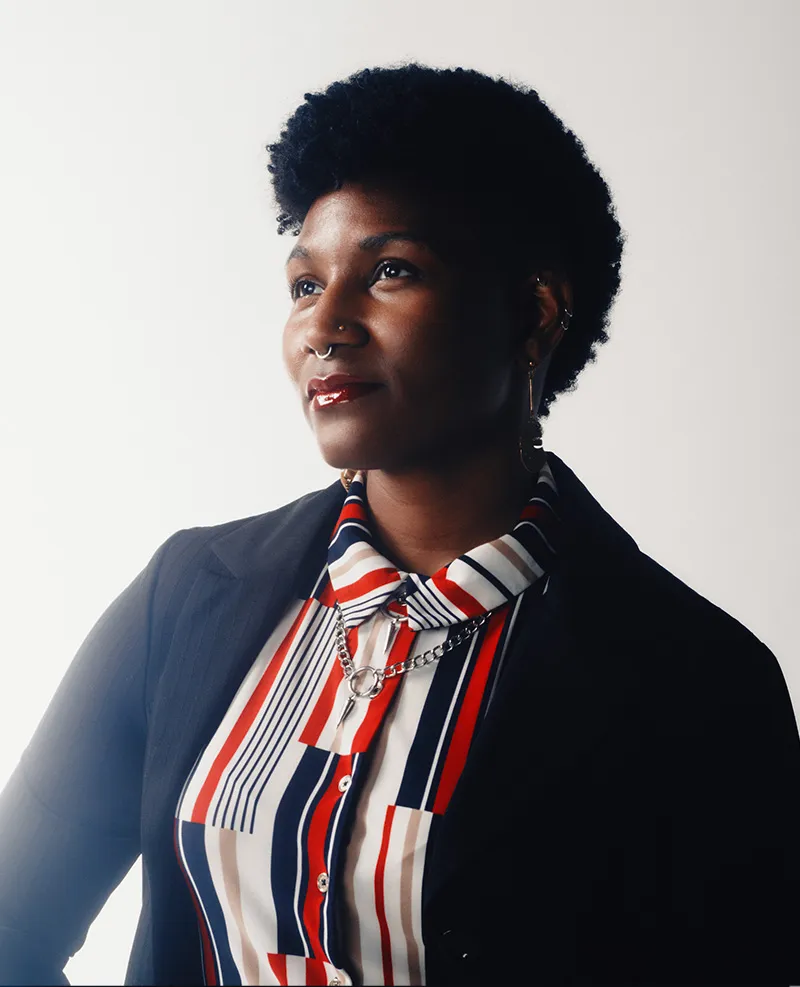 After nearly five years of organizing across Connecticut and New York, Kenyatta is transitioning out of her staff role as our Director of Organizing, and into a new, non-staff role on Katal's Council of Advisors. Kenyatta joined Katal in our organizing fellowship program, then went on to become a community organizer, senior organizer, lead organizer, and, finally, our director of organizing. We're deeply grateful for Kenyatta's work and leadership over the last five years, and absolutely thrilled that she's joining our Council of Advisors, where she'll support the organization's continued growth and development. Please join us in thanking Kenyatta for her work and sending her blessings and good energy for new beginnings! 
New Chapter, Same Katal
a note from Kenyatta Muzzanni

It's been an incredible 5 years.
With our team, we've worked on everything from community supervision, housing, drug policy, and more. Our members and leaders have led campaigns and initiatives that had a direct impact on improving the quality of their lives. Our team has grown exponentially in both states, both in numbers and experience. Prisons have closed in our wake. More community members have been activated and are being invested in. We have done things that people told us were impossible.
Together, we have moved mountains.
My journey with Katal is not over. I will transition to our Council of Advisors, remaining connected to our team, members, and allies. Though my role will be different, my commitment to building collective power within Katal continues.
Capturing these 5 years in a few paragraphs is hard, and these words are only a glimpse into what my time at Katal has meant. Thank you for being on this journey with us, and with me. I'm excited for the next iteration of Katal, especially in my new capacity.
We can only grow from here. Happy Spring.
Always,
Kenyatta
---
ICYMI: Middletown Community Conversation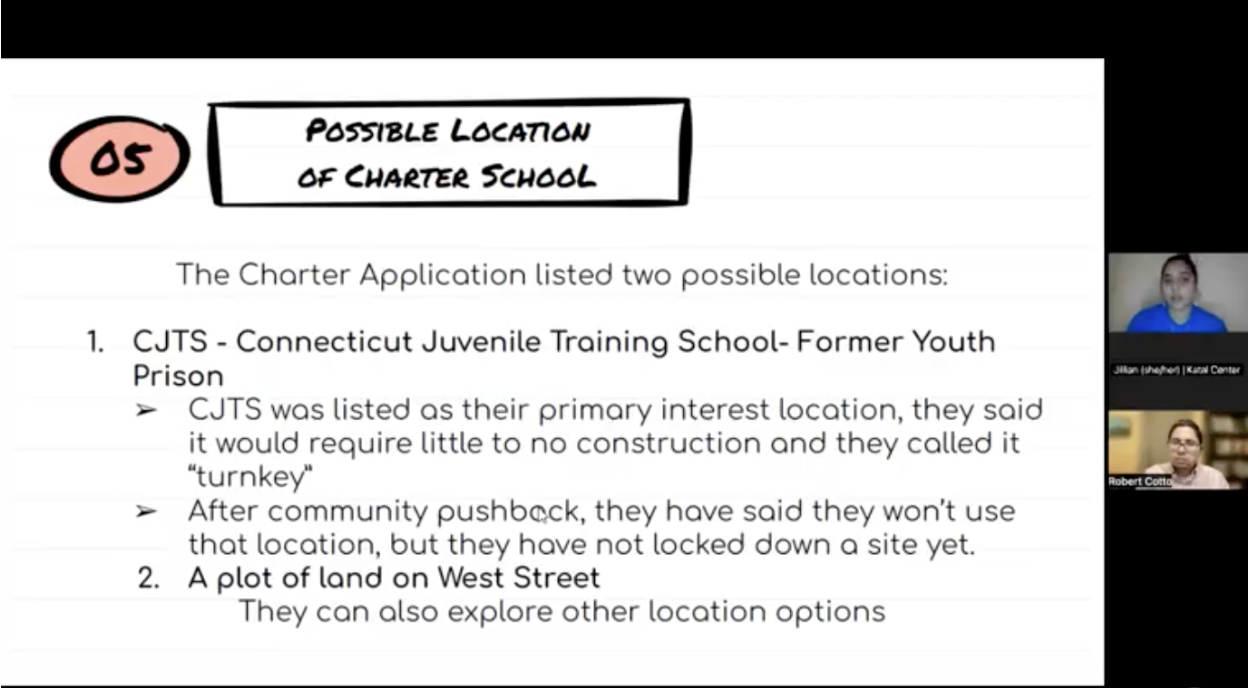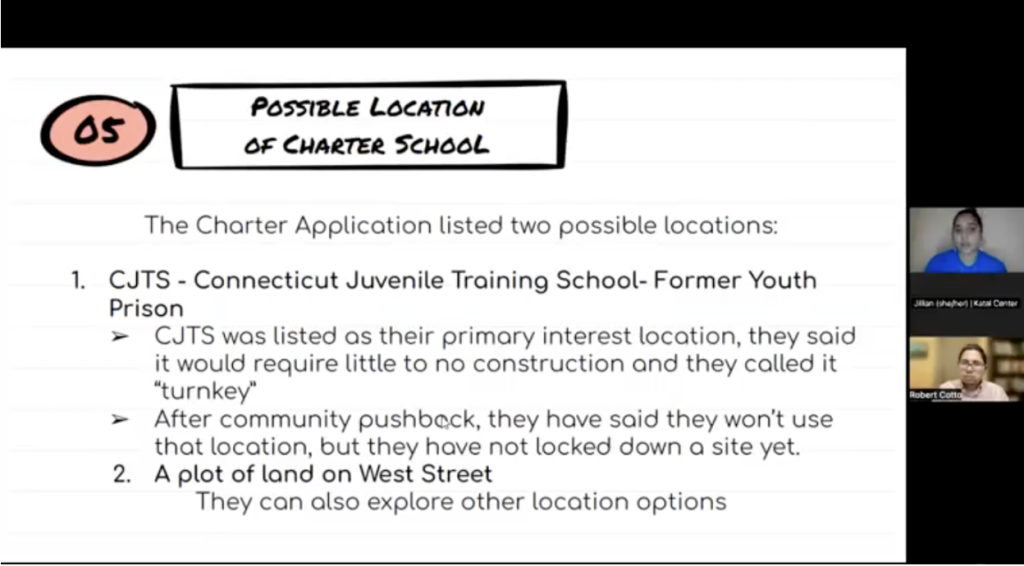 Last week, we held a virtual Community Conversation on Middletown's recent charter school applications, demolishing the youth prison, and pushing for investments in true public safety: housing, healthcare, education, and jobs.
Check out highlights from the Community Conversation here!To learn more about our efforts to demolish CJTS or if you are interested in having a community conversation in your neighborhood, please reach out to Maribel Rodriguez at maribel@katalcenter.org for more information.
---
April Statewide Criminal Justice Reform Call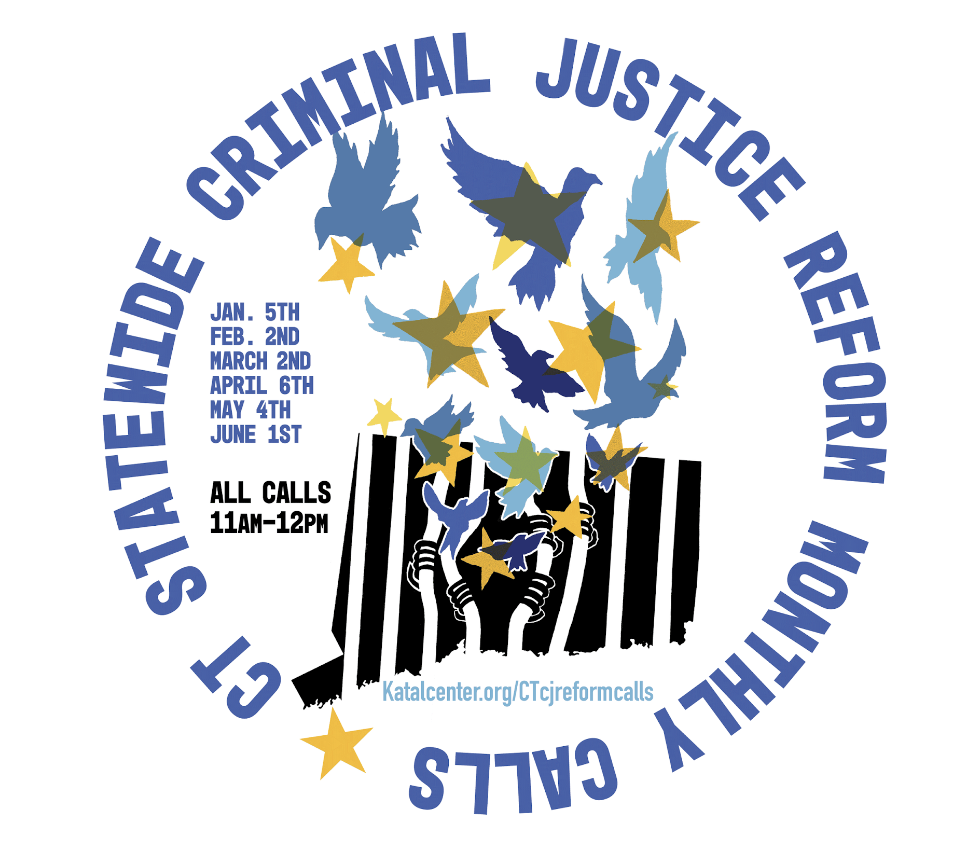 We're a week away from our April CT Statewide Criminal Justice Reform Call. We are in the midst of the legislative session and we'll get an update from the capitol, including a summary of the upcoming joint-favorable deadlines. We'll also hear campaign updates from organizers and advocates across the state.
Register here to join us on Thursday, April 6 from 11:00 a.m. – 12:00 p.m.
If you would like to present on the Statewide Criminal Justice Reform Call, or you have any questions, please contact Yonah Zeitz, at yonah@katalcenter.org
---
Katal Quotes of the Week
These are some of the quotes we're thinking about this week.
"Oppressed people, whatever their level of formal education, have the ability to understand and interpret the world around them, to see the world for what it is, and move to transform it." –Ella Baker
"I'm no longer accepting the things I cannot change…I'm changing the things I cannot accept."–Angela Davis
---
For printing and distribution, download the Katal Weekly Update PDF version.
---
We can't do this without you. Please support our work to build leadership and organizing capacity in Connecticut, New York, and beyond.
Join us: web, Twitter, Facebook, and Instagram!
Email: info@katalcenter.org • Phone: 646.875.8822