CO-FOUNDER AND CO-EXECUTIVE DIRECTOR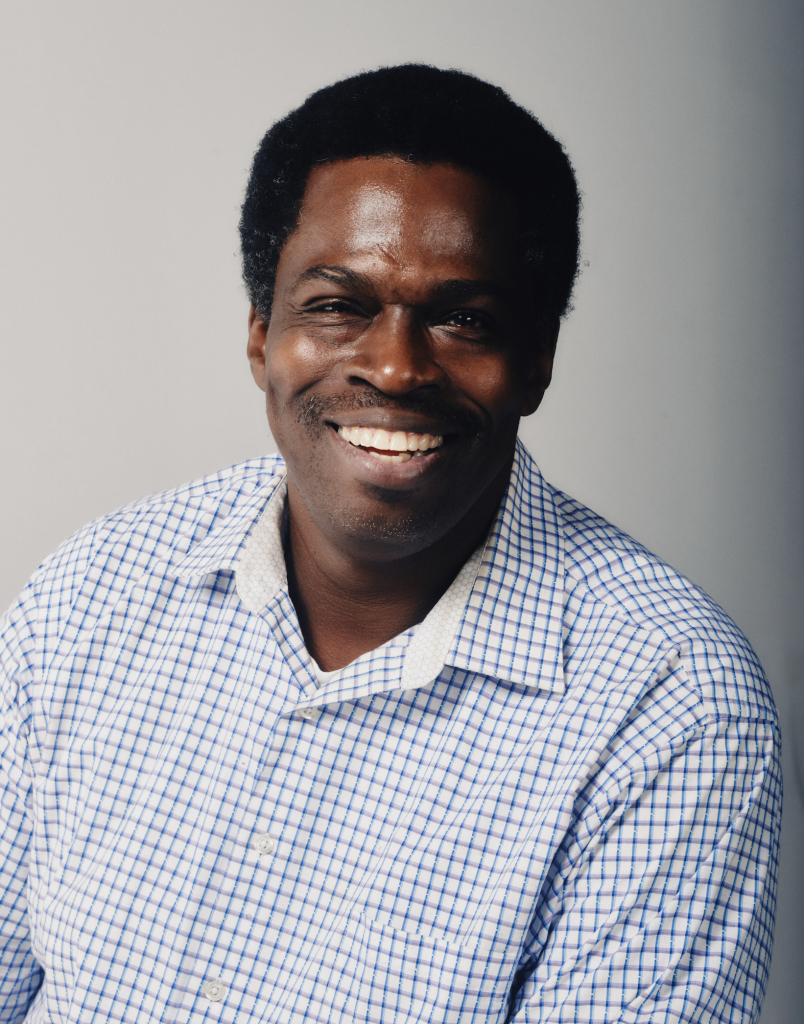 A veteran community organizer, Lorenzo Jones is the cofounder and co–executive director of the Katal Center for Equity, Health, and Justice. Katal works at the municipal and state level in Connecticut and New York to build leadership and organizing capacity to end mass incarceration and the drug war.
Lorenzo brings more than 25 years of experience organizing communities to influence the political process and bring about systemic change. He has developed, coached, and mentored thousands of grassroots leaders for social justice. Lorenzo has worked as an organizer, trainer, and strategist with groups across the United States and globally. He has served as an adviser and consultant to organizers and campaigns for criminal justice and drug policy reform. His leadership strategy focuses on teaching everyday people that they can make the change they want to see, and helping organizers understand the political terrain around them.
Before launching Katal, Lorenzo served for 10 years as executive director of A Better Way Foundation (ABWF), a drug policy and criminal justice reform organization based in Hartford, Connecticut. Under Lorenzo's leadership, ABWF passed numerous reform bills in the legislature, mobilized thousands of Connecticut residents, and set the statewide agenda for ending the drug war and mass incarceration.
A sought-after trainer, Lorenzo partnered with the Perrin Family Foundation in 2013 to develop and launch the Building Leadership and Organizing Capacity (BLOC) program to train young people and others as new organizers. Now Katal's flagship training and leadership development program, BLOC continues to train organizers, including participants from local queer, Black, Latina, and youth communities.
Lorenzo began his organizing career in 1991 in Hartford with the Asylum Hill Organizing Project. In 1994 he joined United Connecticut Action for Neighborhoods under the mentorship of veteran organizers. He learned the science and art of community organizing by building campaigns led by residents fighting for police accountability and public safety, expanding alternatives to incarceration, and securing resources for community development.
From 1997 to 1999, Lorenzo trained community policing grantees on community organizing and self-advocacy through the U.S. Department of Justice's Bureau of Justice Statistics. In 2002 he started the BROTHERS group, bringing formerly incarcerated men who were living in shelters and assisted living into the political process in the Connecticut State Capitol for the first time. The next year, Lorenzo launched Create Change, a group of predominantly Black Connecticut adults and young people dedicated to ending the war on drugs and mass incarceration. From 2004 to 2008, Lorenzo wrote a weekly column about civic engagement and community power in Northend Agents, the state's largest, oldest Black-owned newspaper.
From 2006 through 2015, Lorenzo served as an adviser to the Drug Policy Alliance, shaping the organization's work with local community groups. He cofounded the National Network for Justice, the #CLOSErikers campaign, and has consulted and advised numerous foundations, organizations, and networks, including the Formerly Incarcerated & Convicted People's Movement, Open Society Foundations, and the Pompidou Group of the Council of Europe.
Lorenzo serves on the board of the Chicago-based Workers Center for Racial Justice, and on the advisory board of the Center for Prison Education at Wesleyan University.  He is a member of The Keepers, a group of entrepreneurs, organizers, researchers, artists and authors who found each other through The Nantucket Project and meet regularly to discuss making the world a better place. Lorenzo lives in Hartford with his wife, Kimberly. They have three children—Jordan, Lorenzo Jr., and Loren. Born and raised in Chicago, Lorenzo is an avid fan of the Bears, Bulls, Fire, Sky, Sox, and the Blackhawks.