In this issue…
Governor Kathy Hochul and Lt. Governor Brian Benjamin
#LessIsMoreNY Tweet Storm and Upcoming Phone Zap
NY Statewide Criminal Justice Reform Call is Back in September!
Governor Kathy Hochul and Lt. Governor Brian Benjamin
On Tuesday, August 24, Kathy Hochul was sworn in as the 57th Governor of New York. In this history-making moment, she also became the first woman Governor in our state's history. We welcome Governor Hochul, and call upon her to stand with all New Yorkers in the fight for equity, health, & justice.
Following the swearing in of Governor Hochul, she announced today that she chose our primary Senate sponsor on #LessIsMoreNY, Brian Benjamin, as her Lieutenant Governor. We congratulate and welcome Lt. Governor Benjamin in his new role.
The time for #LessIsMoreNY is now. With approximately 35,000 people on parole in New York, and about 5,000 people currently incarcerated for technical parole violations, it is urgently important for Less is More to be signed into law immediately. Over 300 community groups, faith-groups, and elected officials have endorsed the campaign.  To decarcerate and transform how New York handles technical violations of parole, Governor Hochul must sign Less is More!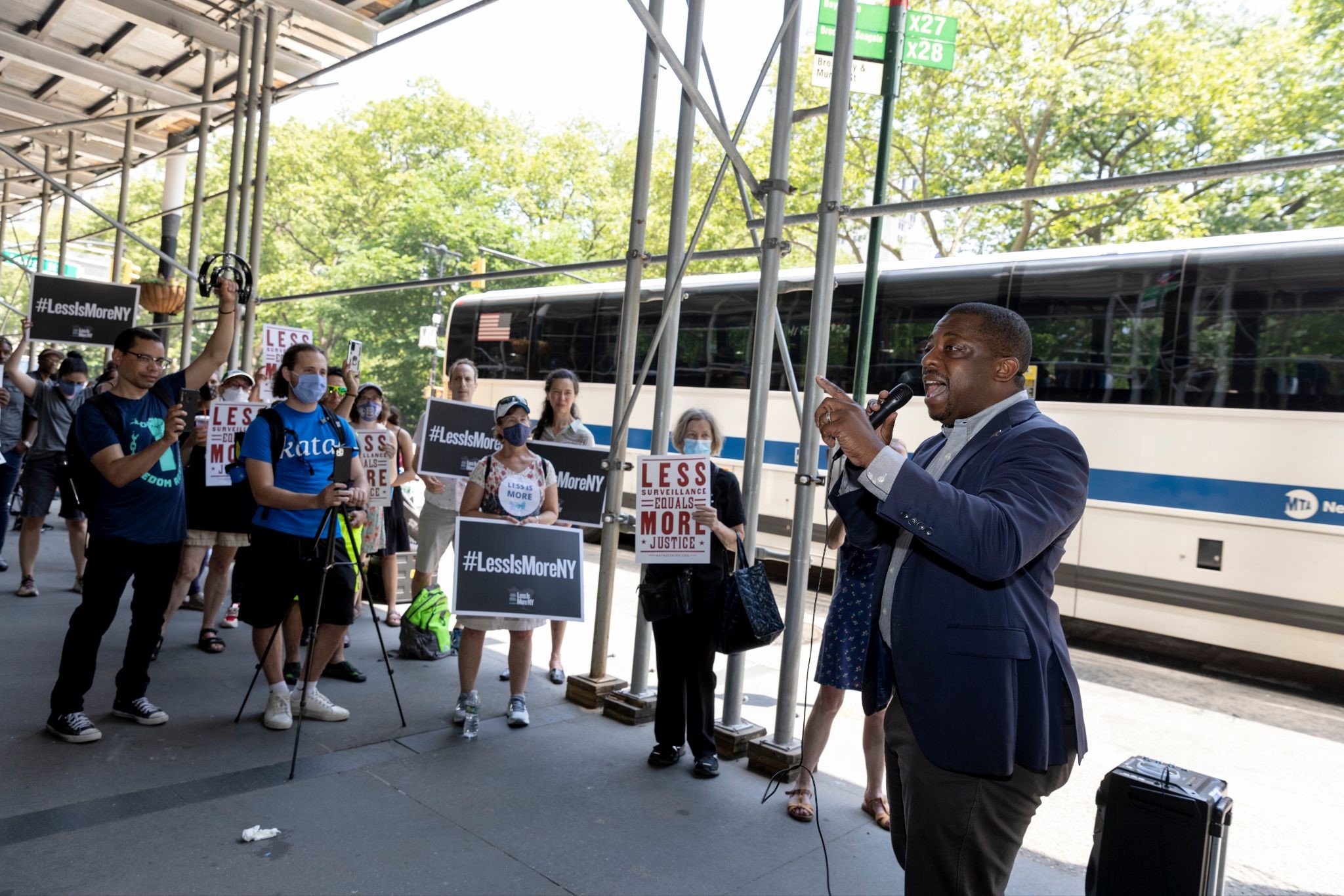 Then-Senator Benjamin speaking at a #LessIsMoreNY Rally in June
---
#LessIsMoreNY Tweet Storm and Upcoming Phone Zap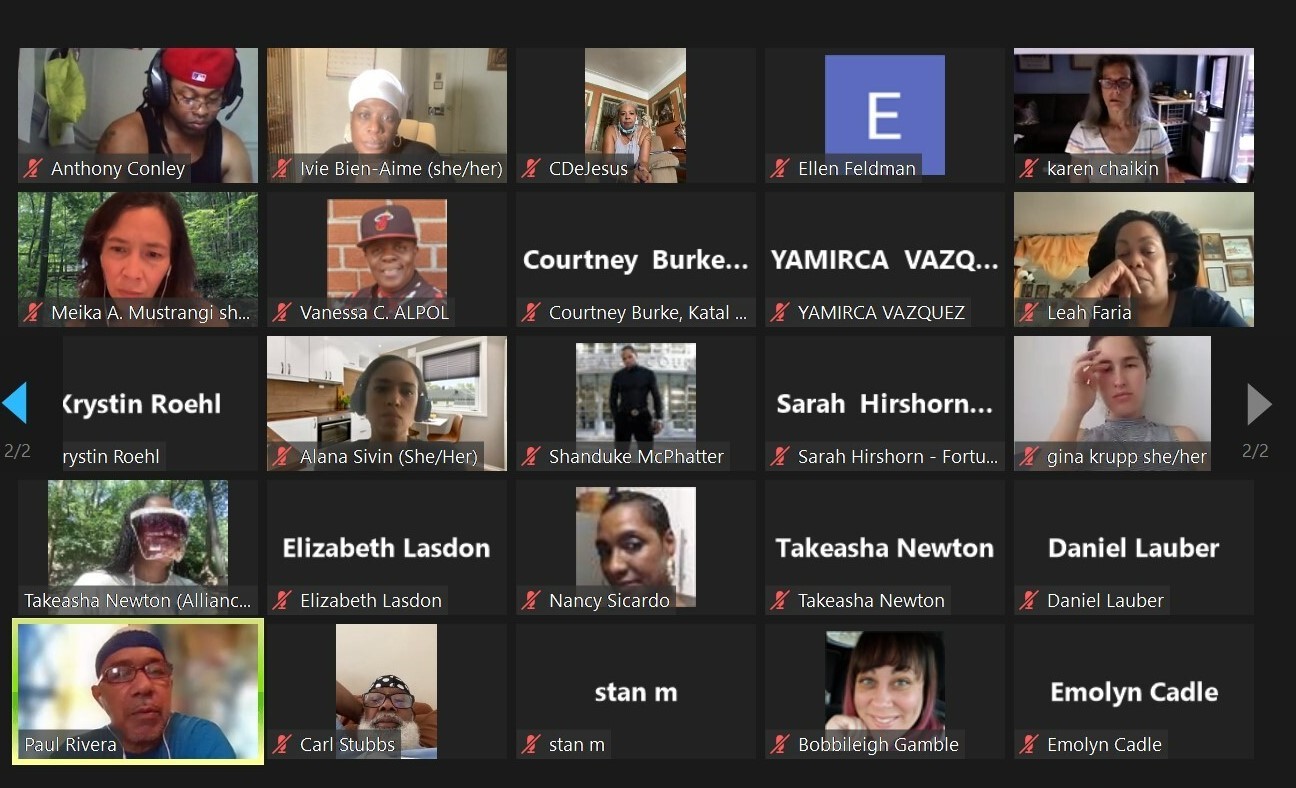 Our member Paul sharing testimony during our #LessIsMoreNY Tweet Storm
On Wednesday, we continued our efforts to urge Gov. Hochul to sign #LessIsMoreNY into law. We held a #LessIsMoreNY Tweet Storm where hundreds of tweets went out to Governor Hochul, urging her to sign the bill. During the Tweet Storm, our members Paul, Emelissa, Anthony, and Carlos gave testimony and walked attendees through the process of sending tweets to the Governor.
We are not stopping there. Join us next week Wednesday, September 1 from 11:30-12:30 pm for our #LessIsMoreNY Phone Zap!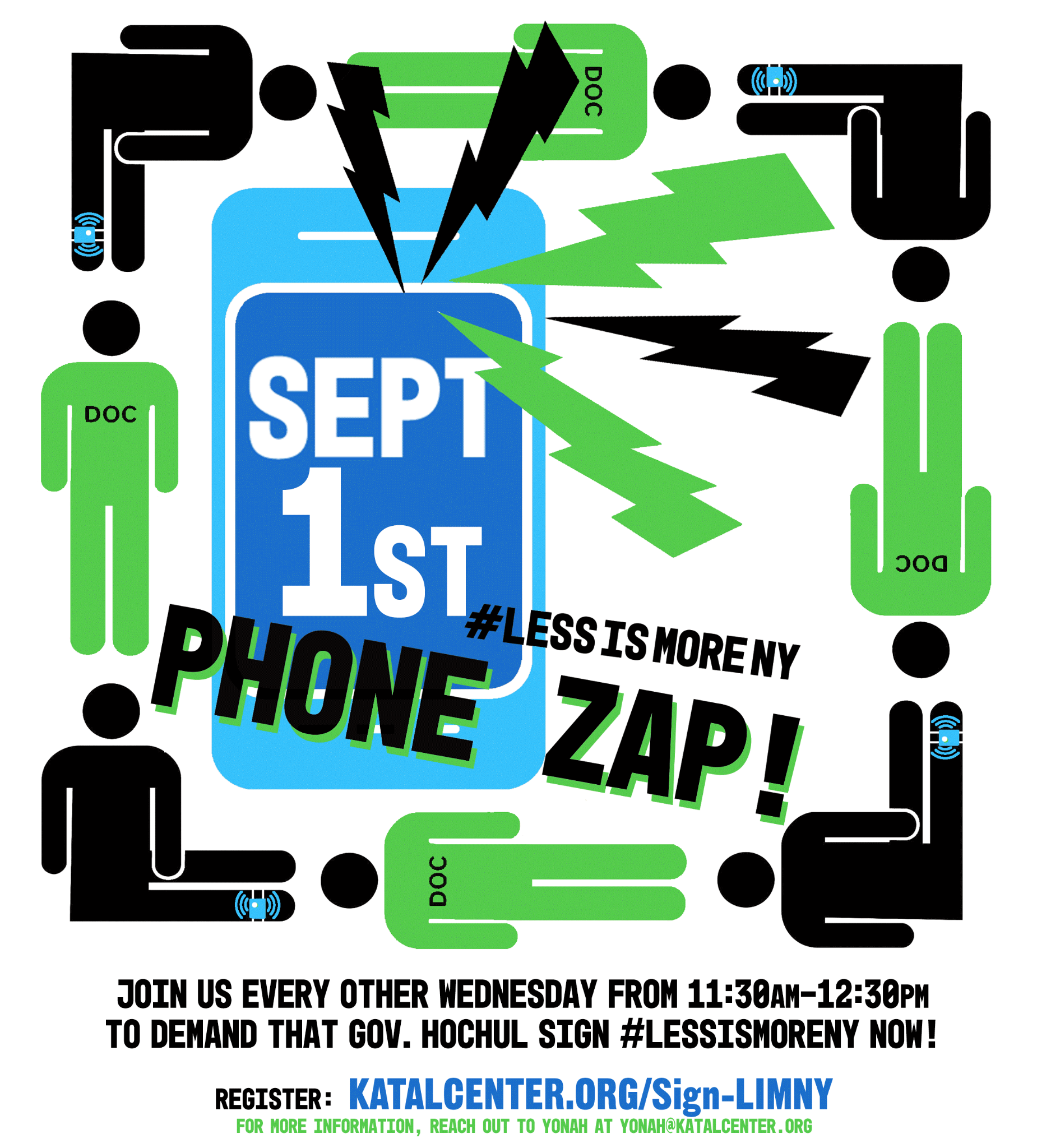 We will gather in community over Zoom and urge Governor Hochul to sign #LessIsMoreNY immediately. Register for the call here!
For more information, please reach out to our Community Organizer Mya Padilla at mya@katalcenter.org.
---
NY Statewide Criminal Justice Reform Call is Back in September!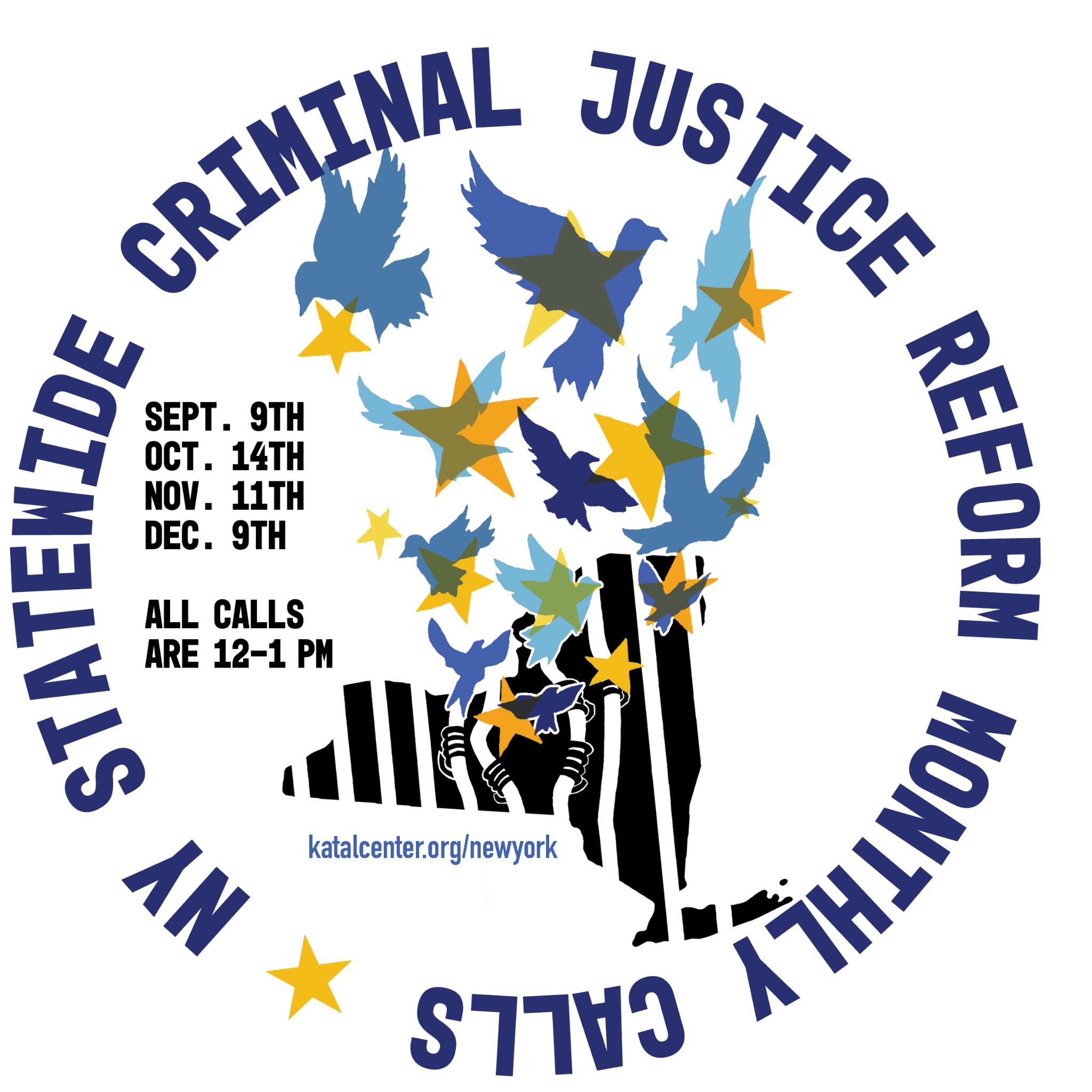 Our statewide calls are back next month! Join us for the next NY Statewide Criminal Justice Reform Call is on Thursday, September 9 from 12:00 p.m. – 11:00 noon.
The goals of the NY Statewide Criminal Justice Reform Call are to:
Highlight issues, campaigns, and projects that groups are working on to advance statewide reform;
Identify ways to align, coordinate, and support each other in the work to end mass incarceration in New York;
Strengthen community organizing and advocacy organizations to build movement in New York.
In September, we'll get an update about the new Governor in New York and discuss what we can expect this fall in advance of the upcoming session.  We will also hear updates from organizers and advocates working to advance criminal justice reform in New York. RSVP here!
If you have any questions about the statewide call or would like to present on an upcoming call, please contact Yonah at yonah@katalcenter.org.
---
Sign up for the Katal Connecticut Update
We announced in March that, after nearly 5 years, we're ending the Katal Weekly Update, and moving to two separate email updates — one for New York, another for Connecticut. If you'd also like to keep up what we're doing in Connecticut, please click here to sign up for the Katal Connecticut Update!
---
Keep practicing social distancing, wear your mask, wash your hands, and check in on your neighbors. If you want to get involved, learn more about our work, or just connect, please don't hesitate to reach out.
Katal works to strengthen the people, policies, institutions, and movements that advance health, equity, and justice for everyone. Join us: web, Twitter, Facebook! Email: info@katalcenter.org. Phone: 646.875.8822.