Outreach to #CutShutInvestCT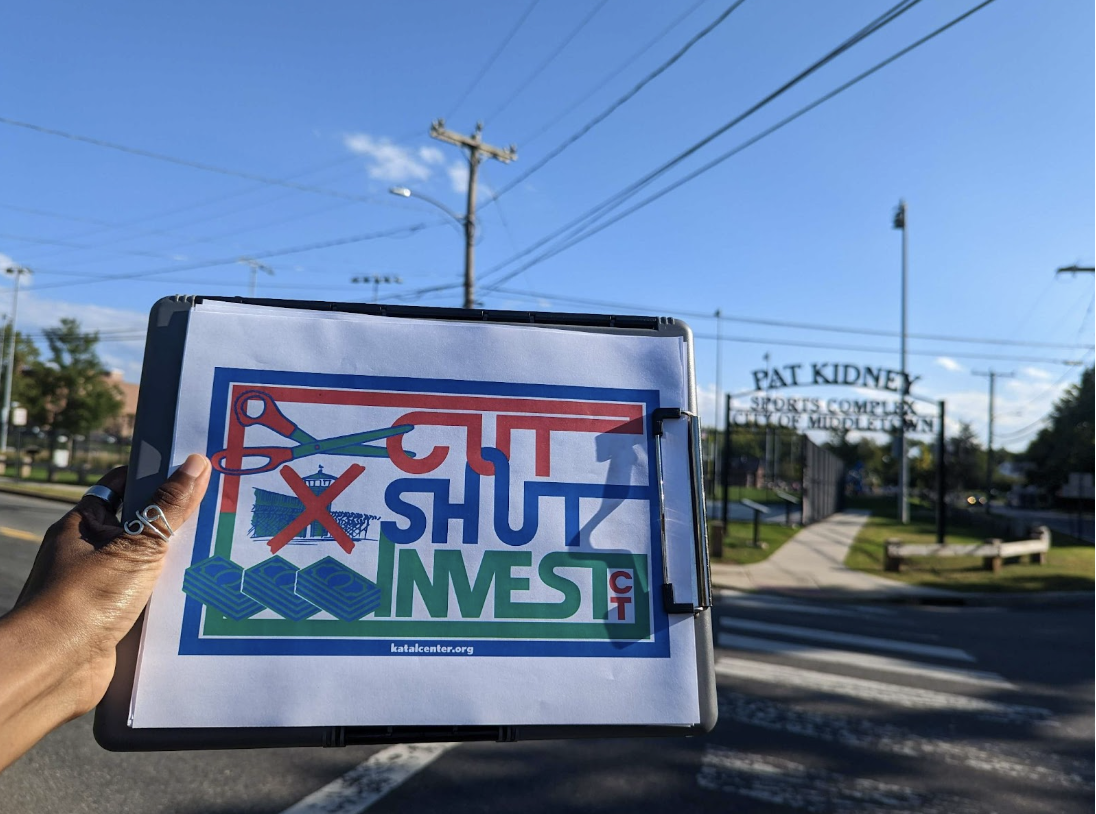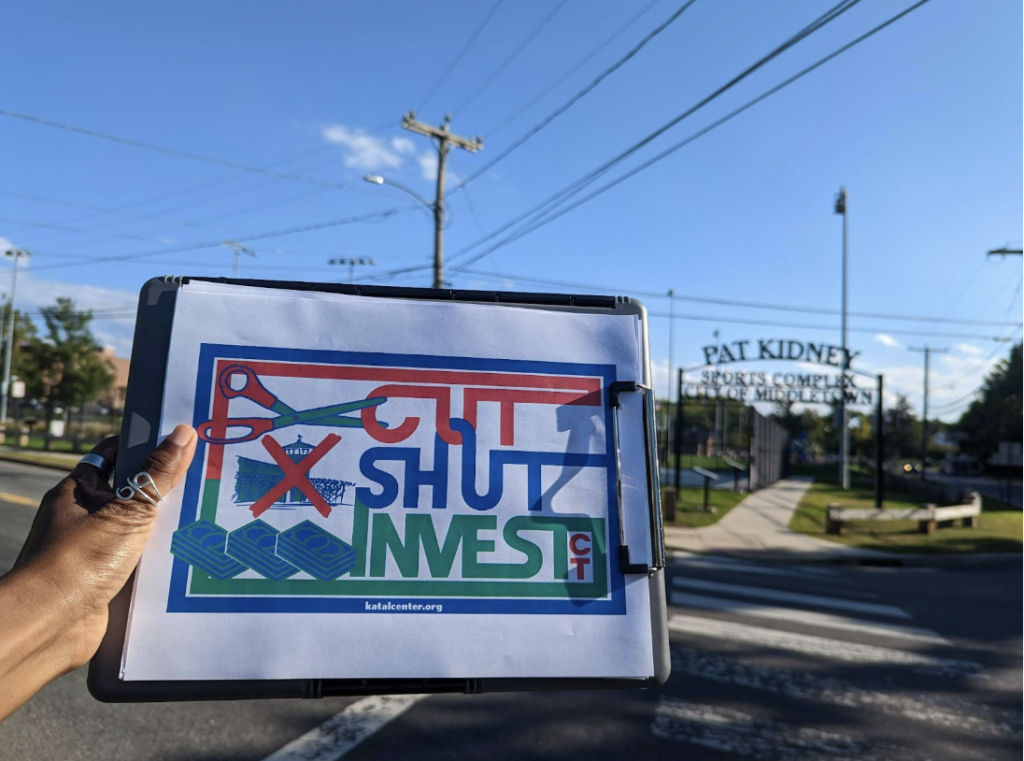 This week we were doorknocking in Middletown to speak with communities about the need to invest in communities, not jails and prisons. Connecticut is spending billions every year to arrest and incarcerate predominantly low-income, Black, and Latinx people. At the same time, many people cannot find affordable housing, cancer patients must set up GoFundMe pages for their medical care, and teachers and students are stuck holding fundraisers to buy basic school supplies.
This is wrong, but we can fix it. We're calling on the Governor and legislature to: 
CUT

the number of people detained in CT jails and prisons. Cut the budgets used forcaging people.

SHUT

down jails and prisons.

INVEST

in real community safety: housing, health care, education, jobs.
Sign this petition to demand  Governor Lamont and your state lawmakers #CutShutInvestCT! 
If you would like to get involved in our #CutShutInvestCT campaign, please reach out to Kenyatta Muzzanni at kenyatt@katalcenter.org. 
---
Today's CT Statewide Criminal Justice Reform Call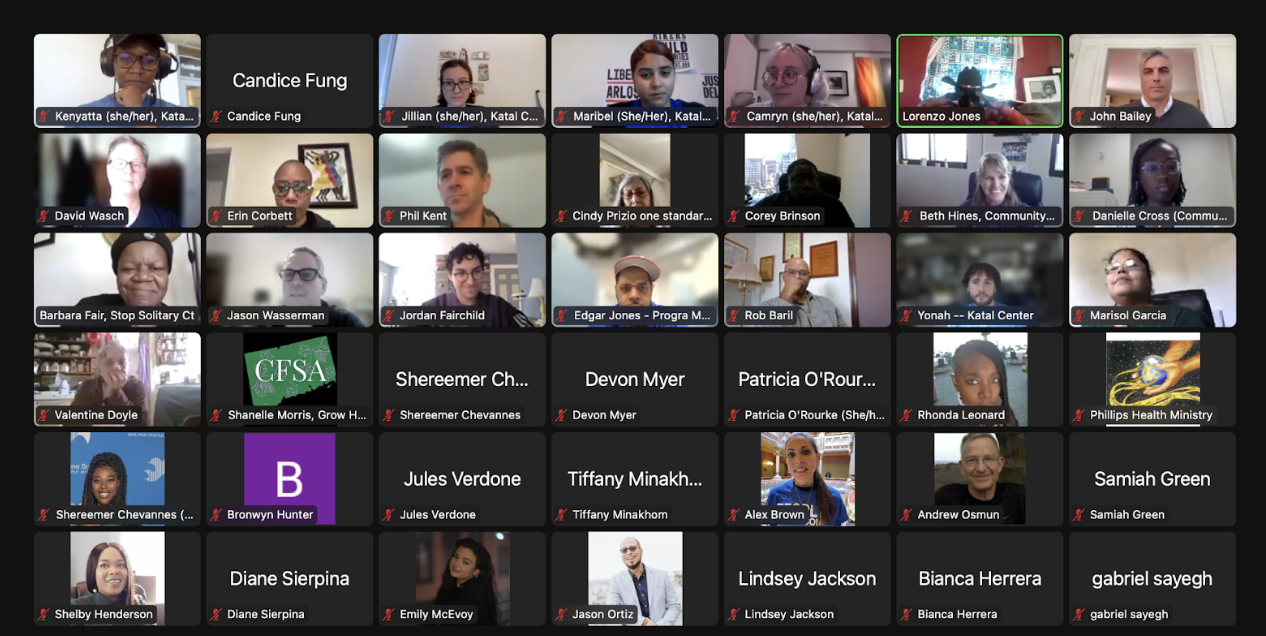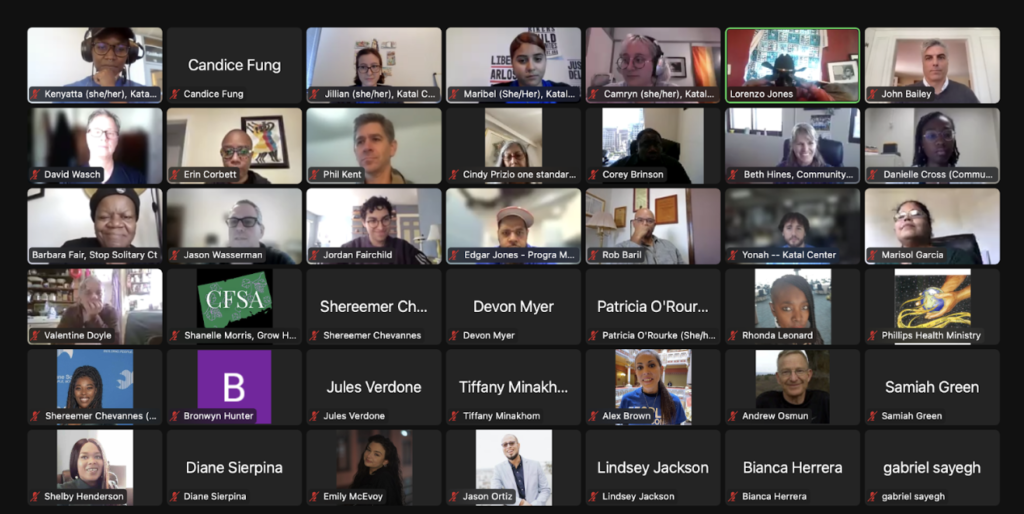 Today was our October Connecticut Statewide Criminal Justice call! We had over 100 people register for today's call.  On the call, we got up update from our lobbyist about the upcoming general election and legislative session. We also heard from groups leading campaigns around expanding health in the DOC and across the state, erasing criminal records, reparations, and more.  Register here to join us for our next call on Thursday, November 3, 2022 
If you have any questions about the statewide call or would like to be a presenter on the next call, please contact Kenyatta at kenyatta@katalcenter.org. 
---
Happy Birthday, Lorenzo!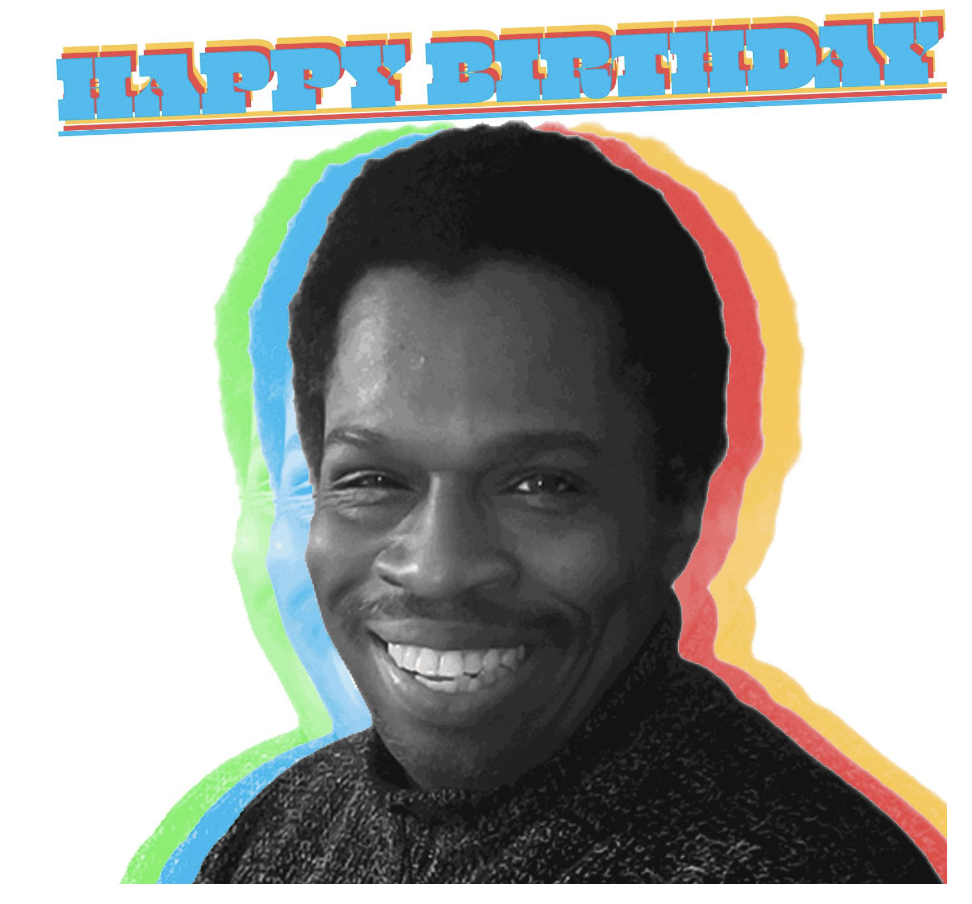 Tomorrow is the birthday of our co-executive director, Lorenzo Jones. Join us in celebrating Lorenzo and the immense contributions he has made to the community organizing field over the last three decades. 
Check out this video of Lorenzo talking about organizing. To further honor him on this special day, consider making an investment in community organizing by donating to Katal. Happy birthday, Lorenzo!
---
 Katal Quotes of the Week
These are some of the quotes we're thinking about this week.
"Because things are the way they are, things will not stay the way they are." –Bertolt Brecht
"Start where you are, use what you have, do what you can." –Arthur Ashe
"Because you are human beings you are going to meet failure. You are going to meet disappointment, injustice, betrayal, and irreparable loss. You will find you're weak where you thought yourself strong. You'll work for possessions and then find they possess you. You will find yourself — as I know you already have — in dark places, alone, and afraid. What I hope for you, for all my sisters and daughters, brothers and sons, is that you will be able to live there, in the dark place. To live in the place that our rationalizing culture of success denies, calling it a place of exile, uninhabitable, foreign." –Ursula Le Guin
---
For printing and distribution, download the Katal Weekly Update PDF version.
Katal works to strengthen the people, policies, institutions, and movements that advance equity, health, and justice for everyone.
Join us: web, Twitter, Facebook!
Email: info@katalcenter.org • Phone: 646.875.8822