New York Criminal Justice Reform Call
Lorenzo Jones, Co-Executive Director, facilitating our NY Monthly Statewide Reform Call, 1.13.2022
Last week, we hosted our NY Statewide Criminal Justice Reform Call. We had a lively discussion within the field about the next steps to defend and push for more criminal justice reform during the 2022 legislative session. We had over 180 people register for the call and folks joined from across the state. 
Our speakers included:
Artie Malkin and Cylas Martell-Crawford, Malkin & Ross

provided updates from Albany about the Governor's first State of the State and what to expect now that the legislative is back in session. 

Stephanie Bazell, College & Community Fellowship,

spoke about the Turn on The TAP NY campaign and their upcoming Advocacy Day. 

Jeffrey Berman, Legal Aid Society

, discussed the Treatment Not Jails campaign to expand diversion eligibility.

 
Katerina Siira, End Qualified Immunity NY,

discussed the campaign to End Qualified Immunity and their upcoming actions.
This week, Governor Hochul released her 2022 NY Executive Budget. Join us for our February Statewide Criminal Justice Reform Call where we will discuss what criminal justice reforms were and were not included in the Governor's budget this year. 
Register for our next NY Statewide Criminal Justice Reform Call, on Thursday, February 10 from 12:00 p.m. – 1:00 p.m.
If you have any questions about the statewide call or would like to present on an upcoming call, please contact Yonah at yonah@katalcenter.org.
Implementing #LessIsMoreNY
Katal Member Avion Gordon speaking on today's #LessIsMoreNY Campaign Update Call, 1.20.2022
Today
, we held our first monthly #LessIsMoreNY Campaign Update call of 2022 with our partners at Unchained and A Little Piece of Light. We shared updates about the status of #LessIsMoreNY: the bill has not yet been fully implemented, meaning that its positive impact — on the 35,000 people on parole and their loved ones — will not be felt until Gov. Hochul implements the bill entirely. Most provisions take effect March 1, 2022, and it will be fully implemented by July 2022, but there is a provision that allows for the full and immediate implementation of #LessIsMoreNY before the effective date, so we are calling for Gov. Hochul to fully and effectively implementation now. To learn more about the call, check out our
social media thread
. 
This fight isn't over. Here are some actions steps and resources to help get #LessIsMoreNY fully implemented:
Resource:

To get answers to questions you may have about the #LessIsMoreNY Act, please check out our

Frequently Asked Questions page

. 

Action Step

: Use our new online action tool to contact the Governor and tell her to implement #LessIsMoreNY immediately.

Take online action here.

Stay involved

: To receive updates and alerts about the #LessIsMoreNY campaign,

sign up here

. 
If you have any questions about the #LessIsMoreNY Campaign Update call, please contact Melanie Dominguez at Melanie@katalcenter.org.
ICYMI: Op-Ed by Katal's Lorenzo Jones
Our Co-Founder and Co-Executive Director, Lorenzo Jones, published an op-ed earlier this month discussing the movement to end mass incarceration and the role philanthropy must play to grow and support the movement. As the field continues to grow and more funders allocate resources to criminal justice reform, it is vital that they support groups on the ground and follow the leadership of the grassroots movement. Read Lorenzo's op-ed here and please share it with funders, organizers, advocates and anyone else involved in the movement to end mass incarceration.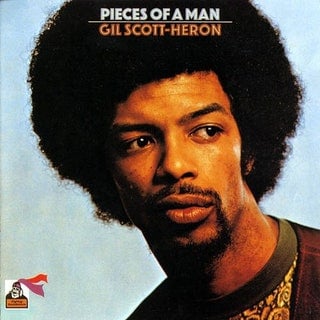 This week, we are listening to the acclaimed first studio album of Gil Scott-Heron, Pieces of a Man. In the timeless 1971 album, Scott-Heron blends together R&B, soul, jazz, funk, and proto-rap to discuss protest, politics, and his experience growing up in NYC. Over time this album has increased its critical acclaim and it still influences social justice movements, rap, and electronic music today. 
You can listen to the album on YouTube, Spotify, Apple Music, and most streaming platforms.
These are some of the quotes we're thinking about this week.
"In the end, we will remember not the words of our enemies, but the silence of our friends." –Dr. Martin Luther King Jr.
"Service is the rent that you pay for room on this earth." –Shirley Chisolm
Sign up for the Katal Connecticut Update
Interested to receive updates about our work in Connecticut? Click here to sign up for the Katal Connecticut Update!
---
Be safe as possible out there, and get vaccinated as soon as you can. If you want to get involved, learn more about our work, or just connect, please don't hesitate to reach out.
Katal works to strengthen the people, policies, institutions, and movements that advance equity, health, and justice. Join us: web, Twitter, Facebook! Email: info@katalcenter.org. Phone: 646.875.8822.