Join us on 5/4: #FreeThemNowCT Action at Capital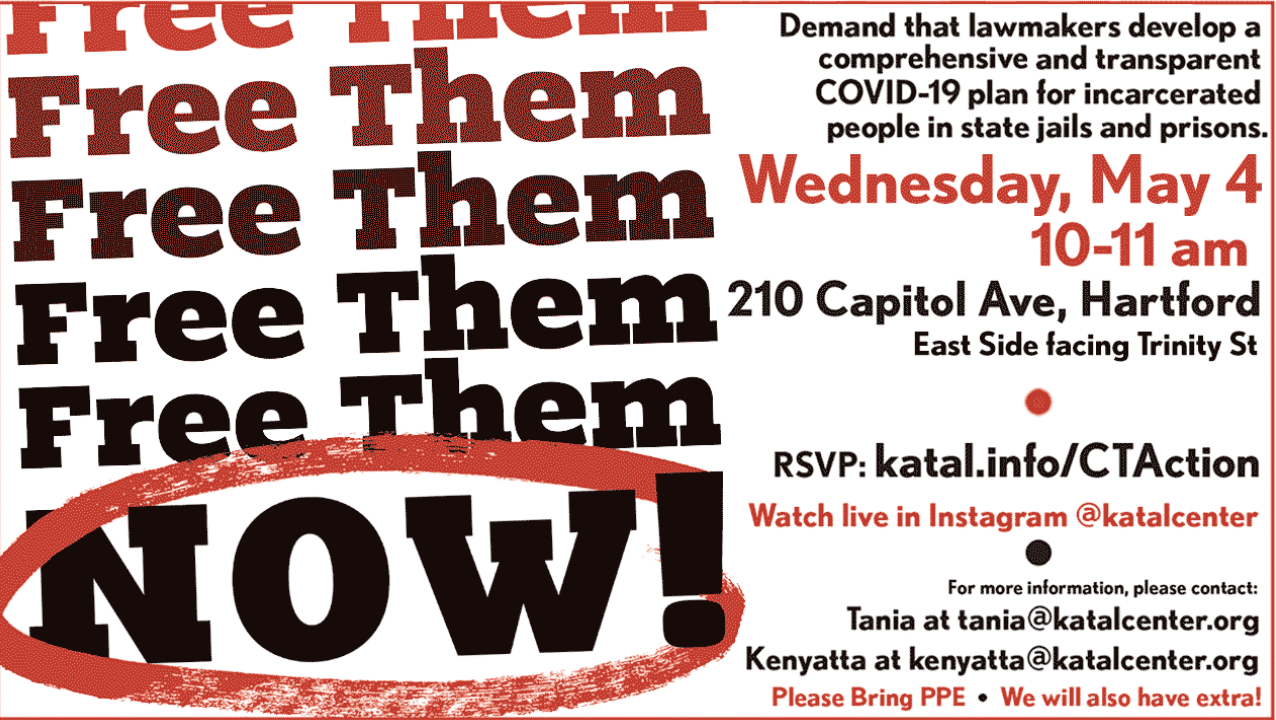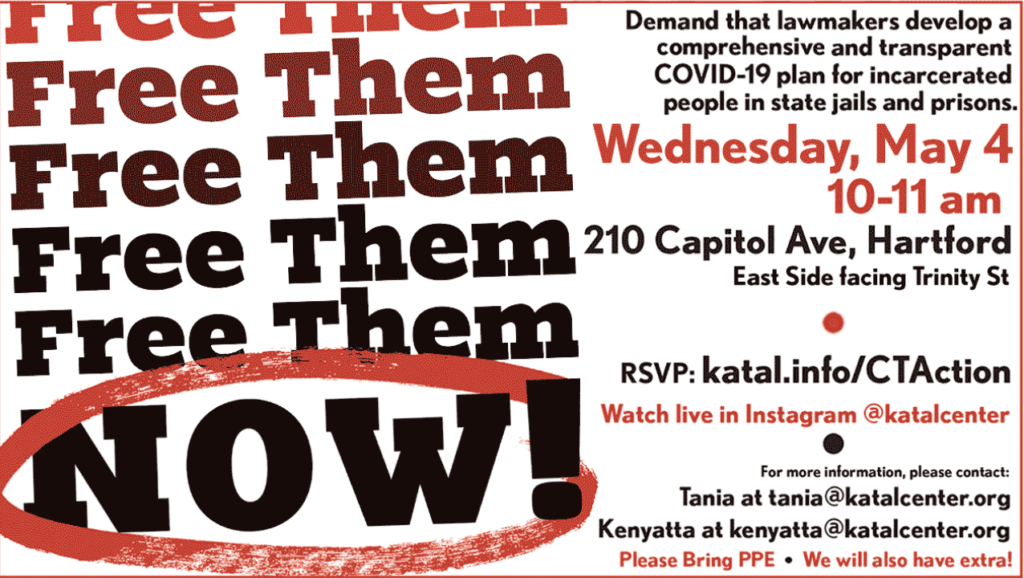 As we continue to face the ongoing public health crisis that is the COVID pandemic, Governor Ned Lamont and state officials have failed to protect incarcerated people. Coronavirus cases continue to spread in correctional facilities in Connecticut, especially with the highly transmissible Omicron BA.2 variant. To date, more than 90% of our state jail and prison population have tested positive for COVID-19 – while less than 20% of the general population in Connecticut have tested positive for the virus
a rate significantly higher than the general population in Connecticut. Join us for a #FreeThemNowCT Action on Wednesday, May 4 at 10:00 AM to demand lawmakers protect incarcerated people.
During this session, lawmakers introduced SB 460, An Act Concerning Compassionate or Medical Parole, but it fails to create a legitimate pathway for decarceration, the number one recommended public health response to mitigate the spread of the virus in jails and prisons. In response to this proposed legislation:
After two years, the Governor has failed to protect incarcerated people – without action from lawmakers, COVID-19 will continue to spread throughout Connecticut jails and prisons, disproportionately impacting Black, brown, and poor people.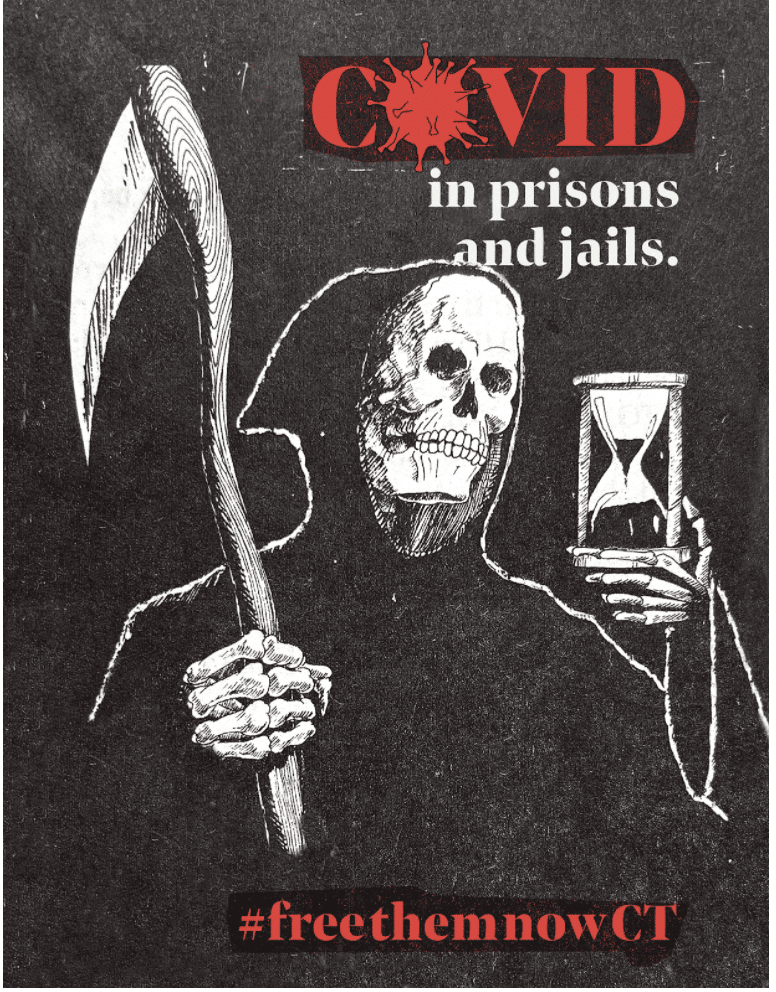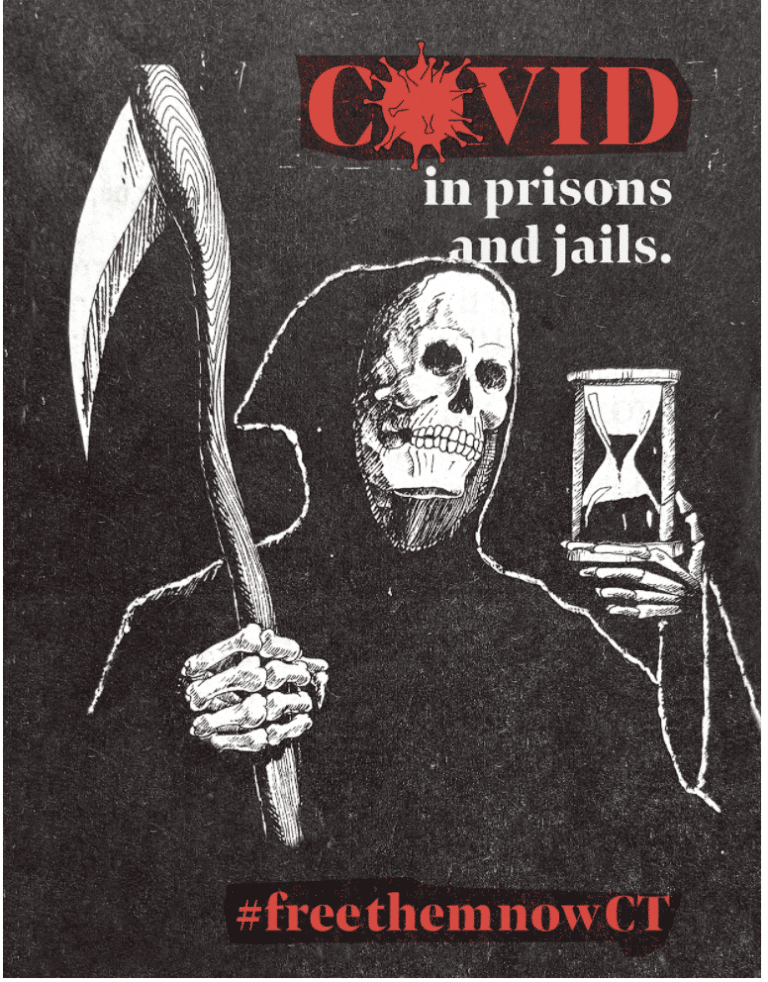 We hope you can join us at 210 Capitol Ave Hartford, CT (East Side facing Trinity Street) on May 4 at 10:00 am to ensure incarcerated people are protected from COVID! Ahead of the action, please take our quick online action here to demand Governor Lamont and state legislators protect incarcerated people from COVID-19. 
If you have any questions about the upcoming action or would like to get involved in our #FreeThemNowCT Campaign, reach out to Kenyatta at kenyatta@katalcenter.org.