Outreach to #CutShutInvestCT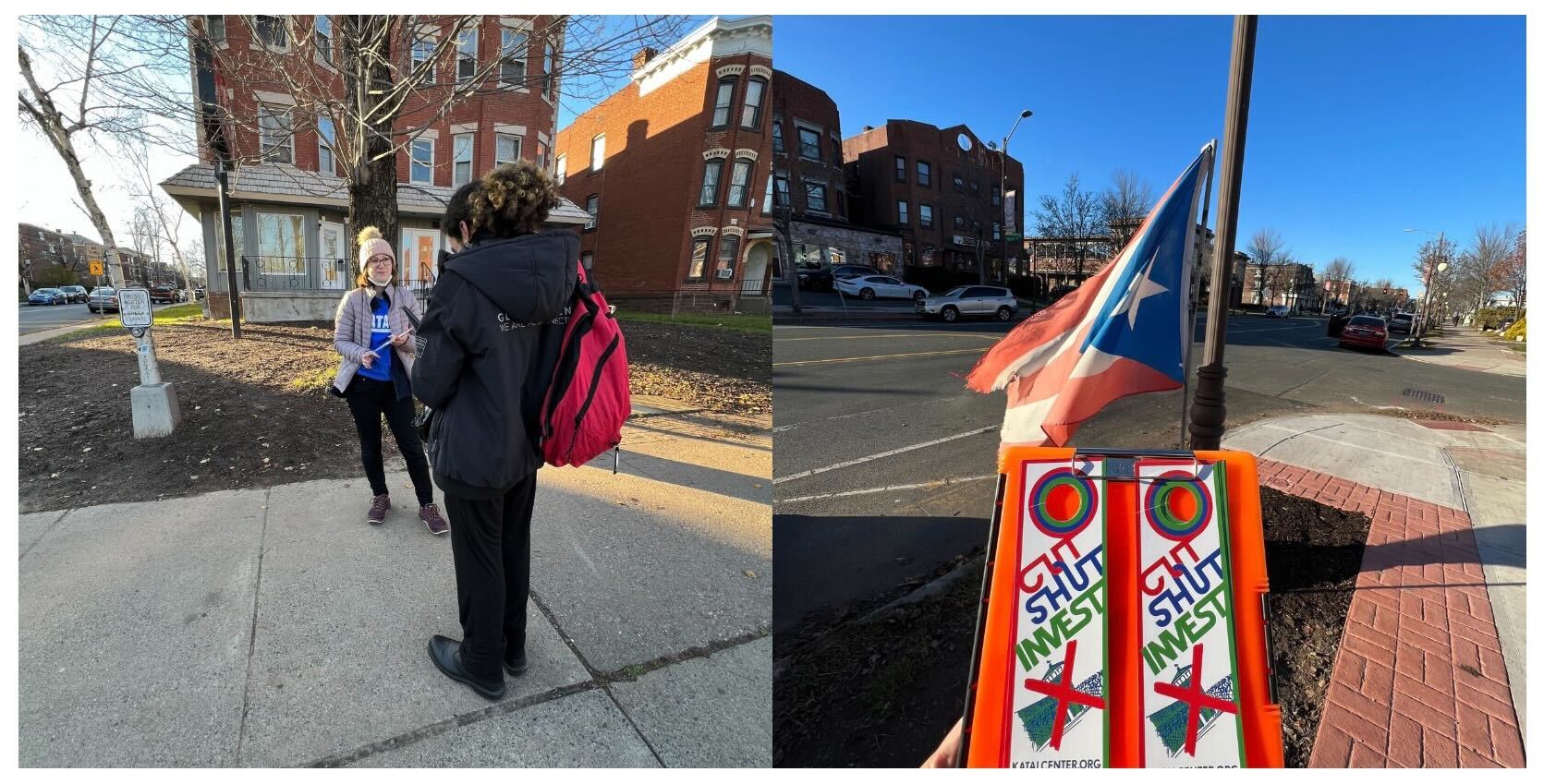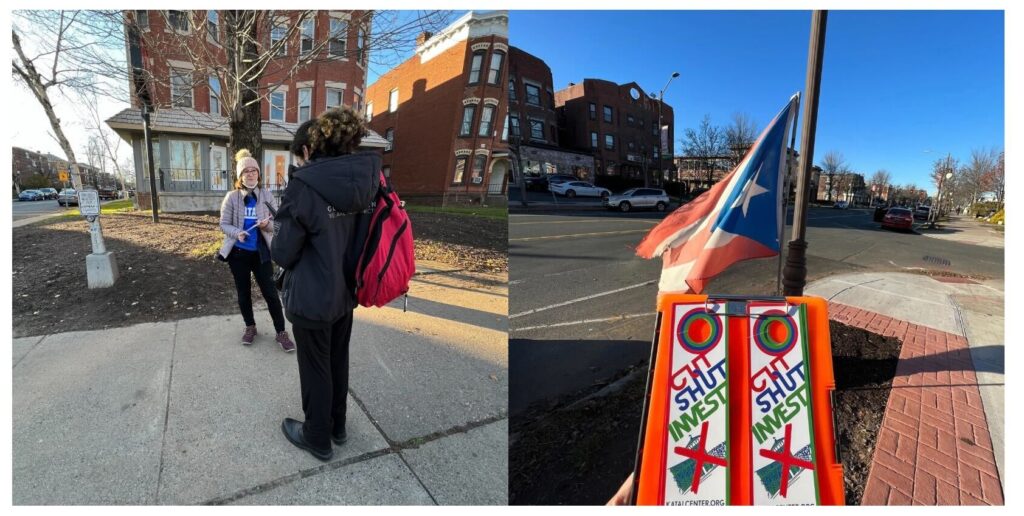 Over the last week, we've continued door-knocking in the South End of Hartford. We spoke directly with impacted people, community members, and business owners about the need for Connecticut to invest in communities – not jails and prisons. Connecticut is one of the most expensive states to live in and unfortunately evictions are surging. Over 20,000 evictions have been filed this year, impacting thousands of families across Connecticut. Evictions have long-lasting impacts on families from disruptions in education for children to the negative mark evictions leave on a person's rental history. Yet, Connecticut continues spending millions every year to arrest and lock people up – disproportionately people of color.
This is wrong. But we can fix it. It's time to cut, shut, invest:
Cut the number of people held in jails and prisons. Cut the number of people on probation and parole. Cut correctional staff. Cut the funding for police departments, prosecutors, and correctional staff;
Shut jails and prisons down;
Invest in the communities most harmed by systemic racism and mass incarceration, securing real community safety through housing, education, health care, and other supports.
Take action today by signing our #CutShutInvestCT petition. Want to get involved in our organizing efforts? Over the winter, we're holding bi-weekly phone banking sessions via zoom to connect with folks across the state. Reach out to Maribel Rodriguez at maribel@katalcenter.org to get involved!
---
Happy Holidays and Thank you from Katal!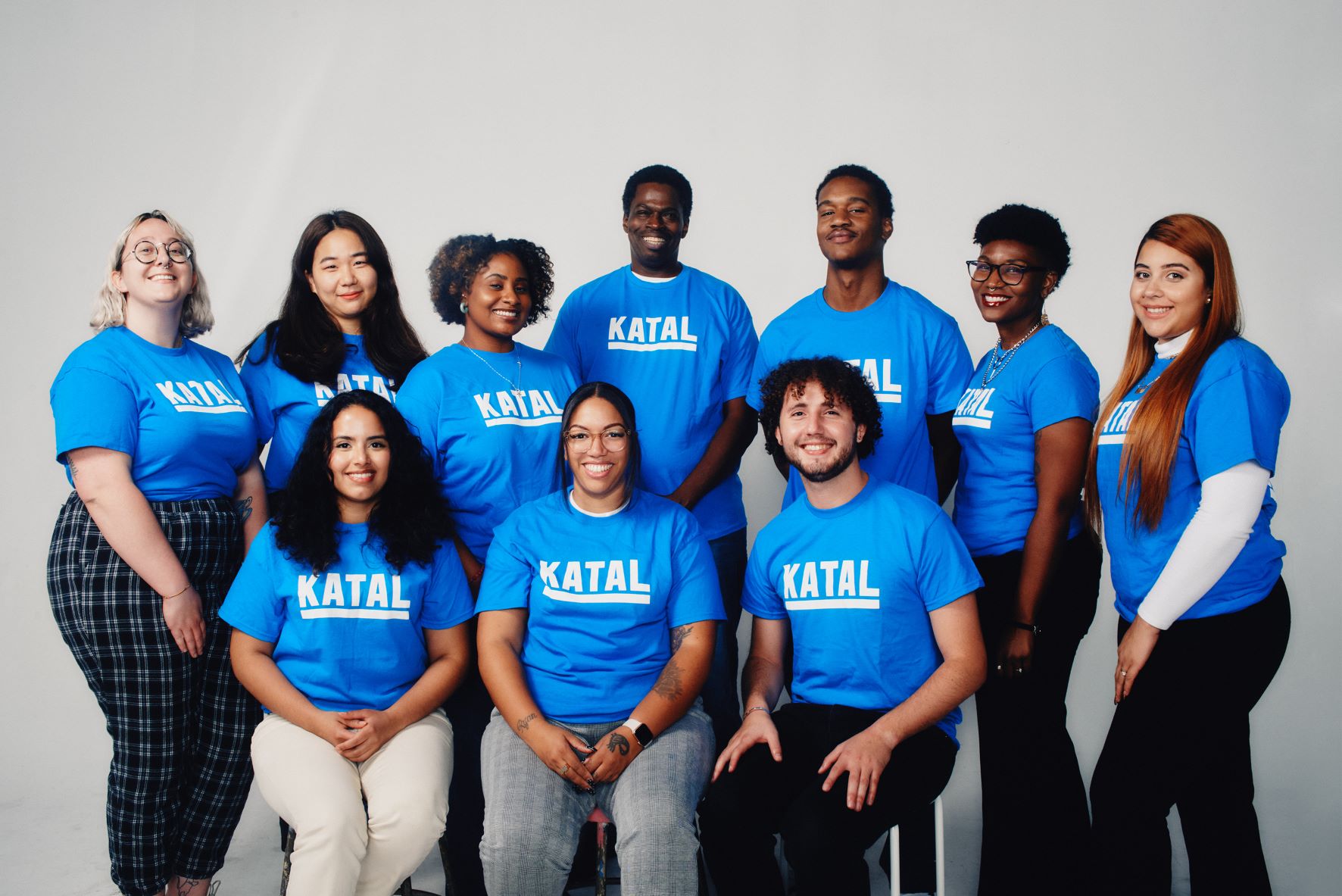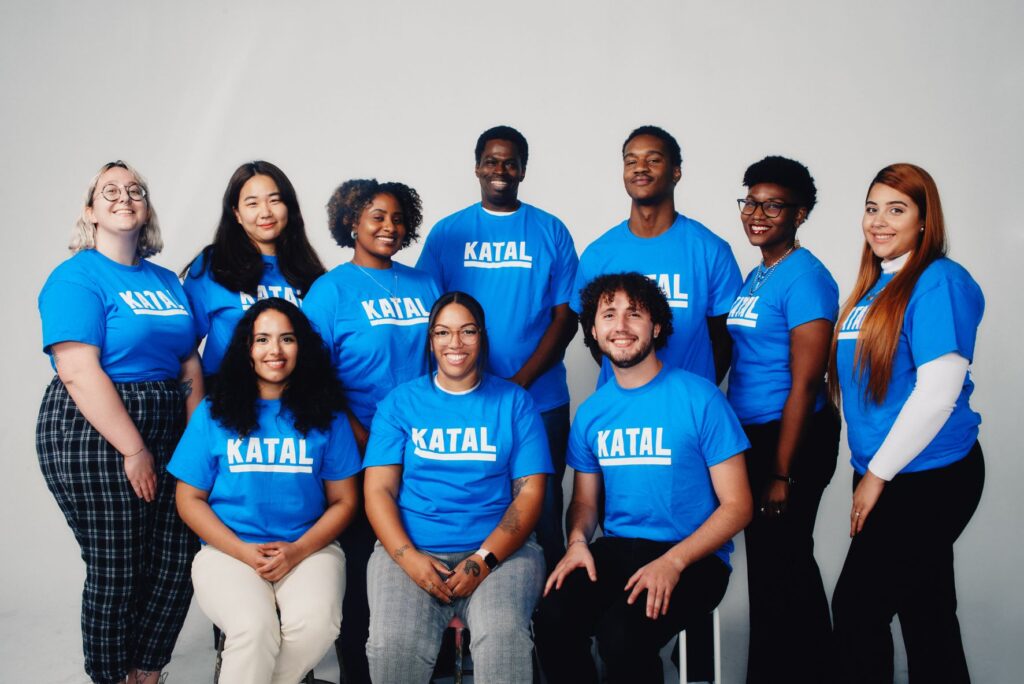 Happy holidays from Katal! As we approach the New Year, please celebrate with Katal by donating to support our work to advance equity, health, and justice. We have achieved a lot this year and have big plans for 2023. We're grateful for our extended community and we can't do this work without this support.
Please make a year-end contribution to Katal – we're working to raise $50,000 by the end of the year. Your donations fuel our work!
To learn more about donating, contact our senior development manager Camryn at camryn@katalcenter.org.
---
Save the date: January CT Statewide Reform Call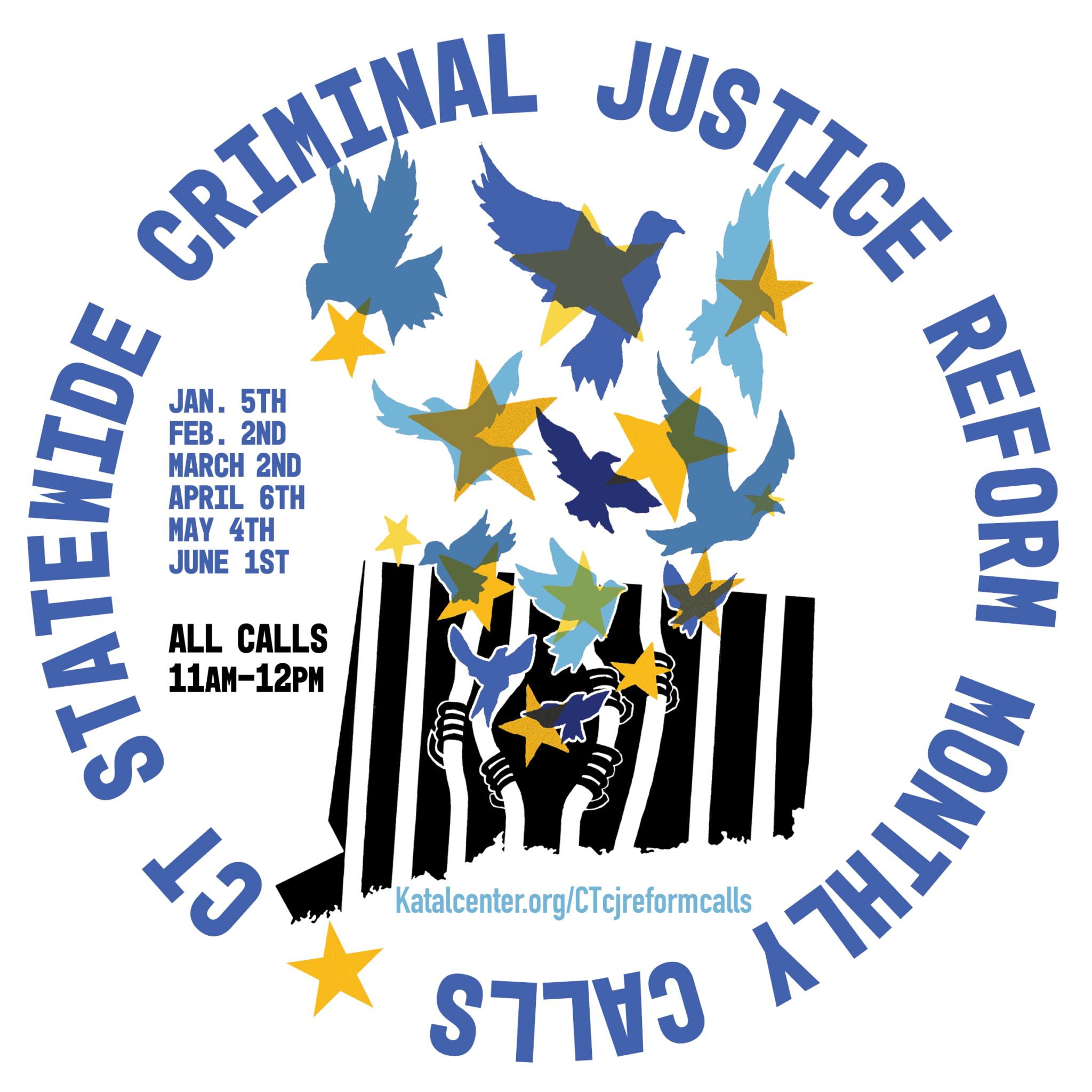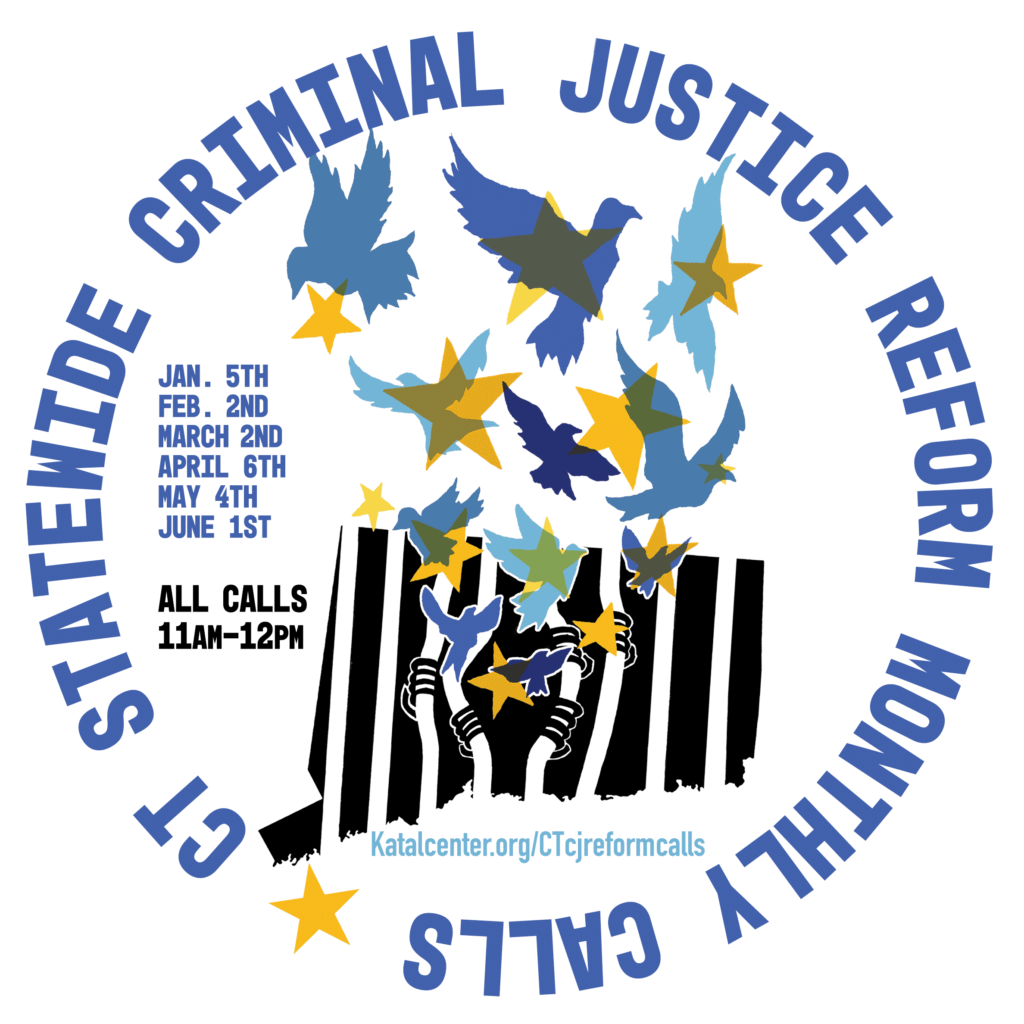 Save the date for our January Statewide Criminal Justice Reform Call on Thursday, January 5, 2023! The call takes place on the second day of the 2023 legislative session.
We'll be joined by organizers, advocates, and community members working on criminal justice reform campaigns across the state. Register to join us on Thursday, January 5, from 11 to 12 p.m. ET.
If you would like to present on the Statewide Criminal Justice Reform Call, or you have any questions, please contact Yonah Zeitz, at yonah@katalcenter.org
---
Katal Quotes of the Week
These are some of the quotes we're thinking about this week.
It's been one year since bell hooks passed away. To honor this anniversary, here are some of our favorite bell hooks quotes:
"To truly be free, we must choose beyond simply surviving adversity, we must dare to create lives of sustained optimal wellbeing and joy.'" from The Guardian, review of Beyonce's Lemonade
"To build community requires vigilant awareness of the work we must continually do to undermine all the socialization that leads us to behave in ways that perpetuate domination." – from Teaching Community: A Pedagogy of Hope
"No black woman writer in this culture can write 'too much.' Indeed, no woman writer can write 'too much' … No woman has ever written enough." – from Remembered Rapture: The Writer at Work
"The function of art is to do more than tell it like it is – it's to imagine what is possible." from Outlaw Culture: Resisting RepresentationsLast year, our director of organizing Kenyatta Muzzanni wrote a piece in our Weekly Update on the impact of bell hooks. Read her reflection from last year here.
---
For printing and distribution, download the Katal Weekly Update PDF version.
Katal works to strengthen the people, policies, institutions, and movements that advance equity, health, and justice. Join us: web, Twitter, Facebook! Email: info@katalcenter.org Phone: 646.875.8822.