Outreach to #CutShutInvestCT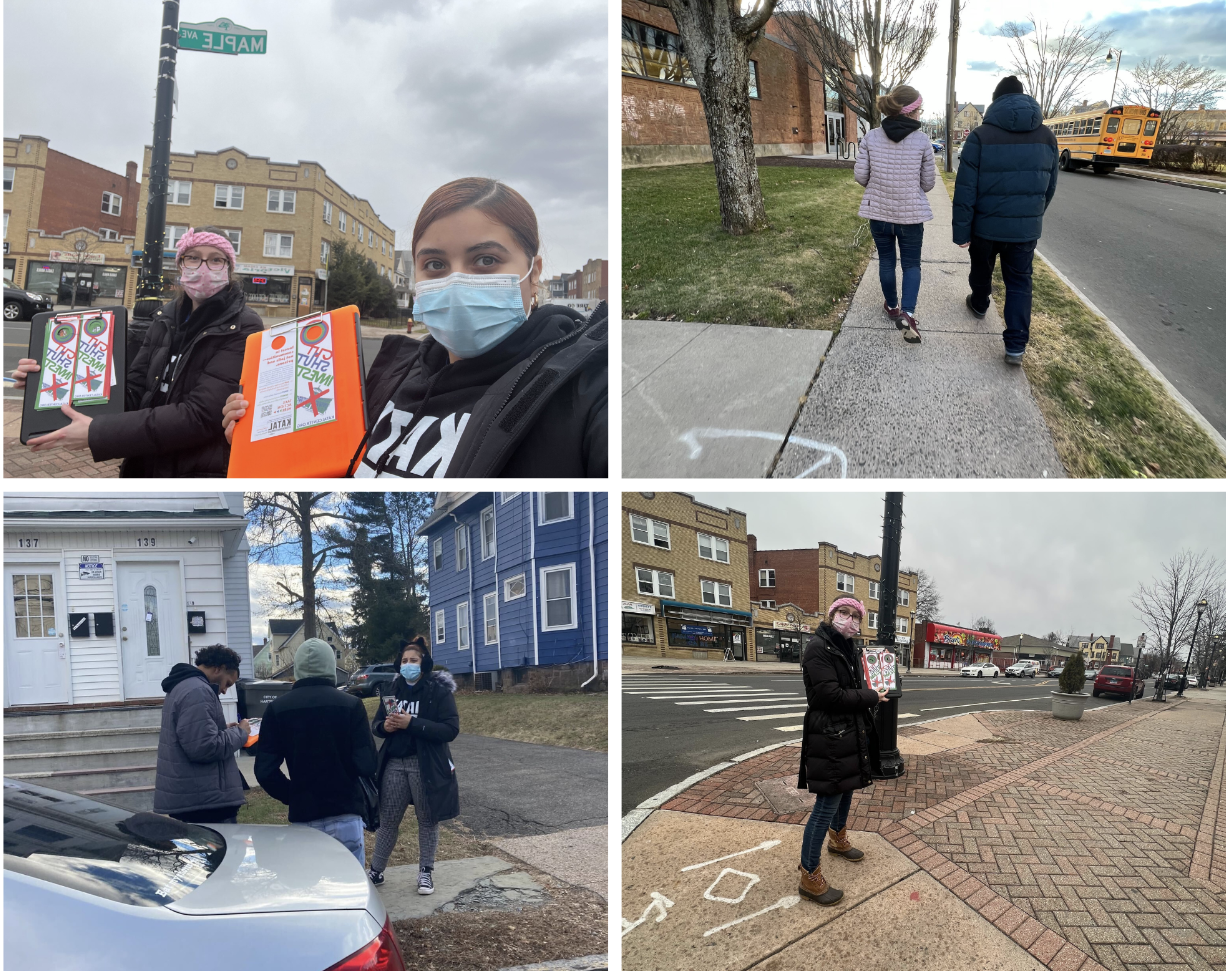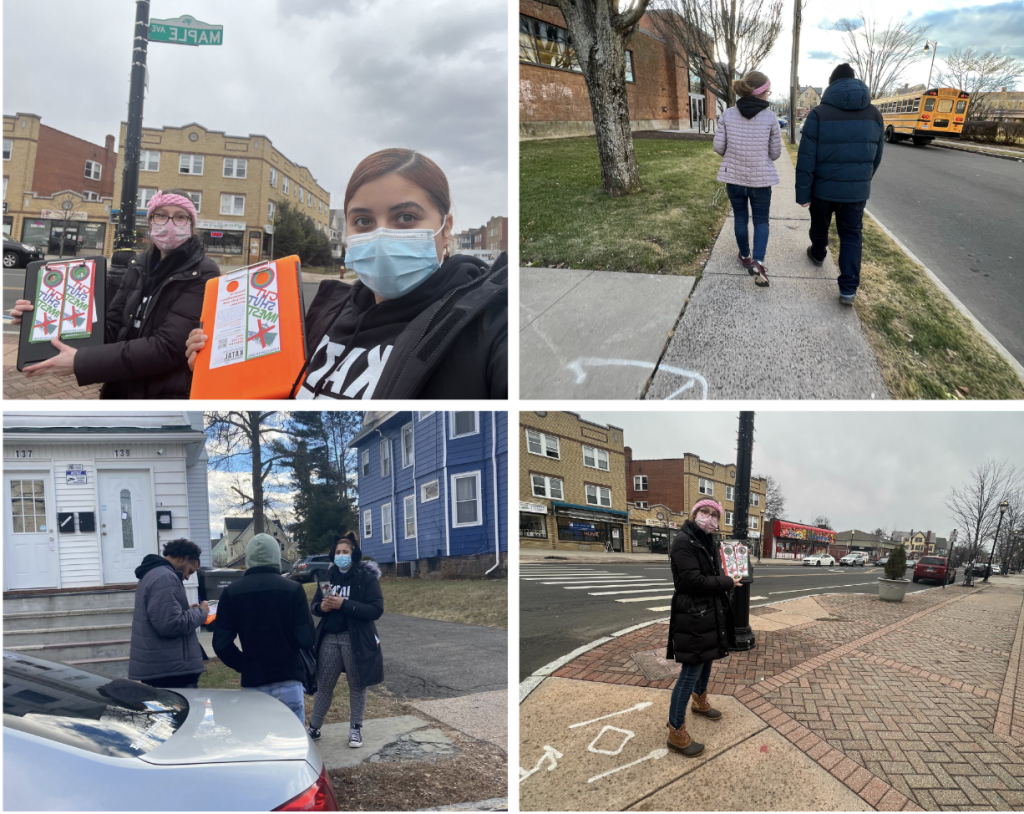 This week we're flyering and door-knocking in the Barry Square neighborhood of Hartford. We've spoken with community members, small business owners, and directly impacted people about our #CutShutInvestCT campaign and the need for Connecticunt to invest in communities, not cages. Community members discussed the necessity for investments in community centers and localized programs to support young people, not further investments in police, jails, and prisons.
With the legislative session in Connecticut kicking off this month and Connecticut in a several billion dollar surplus, it's time for Governor Lamont and the State Legislature to cut correctional populations in Connecticut, shut down prisons, and invest in communities through housing, education, health care, and jobs.
Join us by signing this petition to tell Governor Lamont and the state legislature to #CutShutShutInvest!
To get involved with our door-knocking or to join our bi-weekly phone banking session for our #CutShutInvestNY campaign, please email Maribel at maribel@katalcenter.org.
---
We're hiring – CT Community Organizer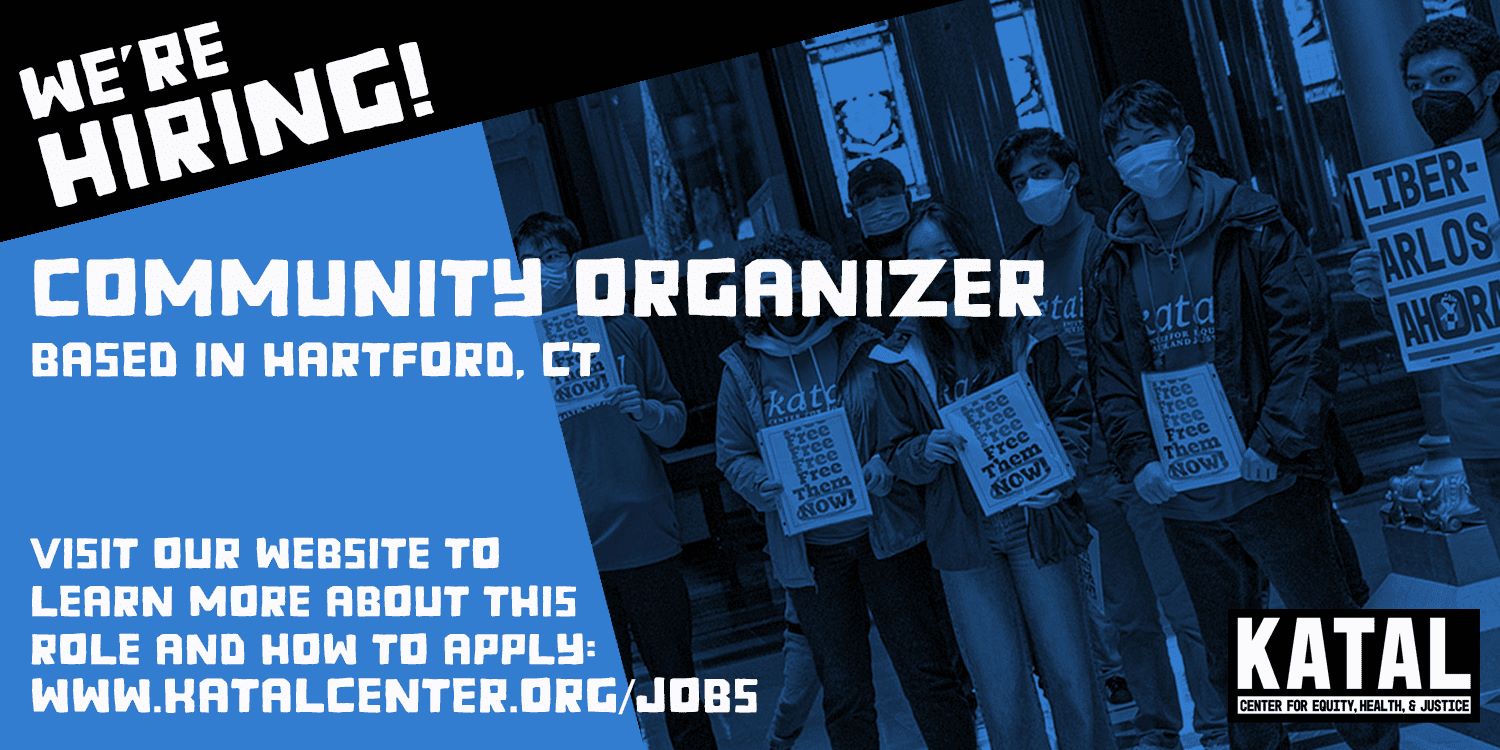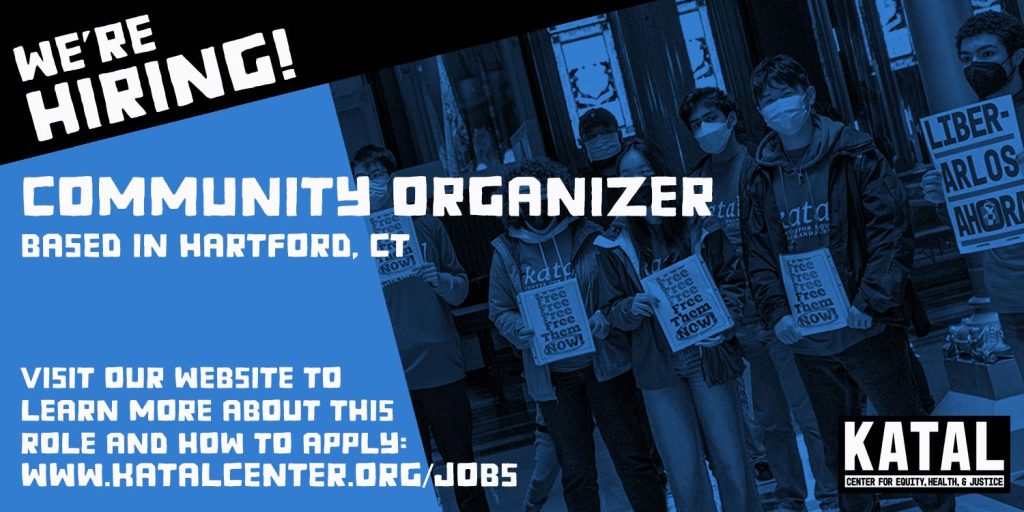 We're hiring for a community organizer in Connecticut. This is a great opportunity for organizers who want to join a steller organizing team focused on:
Ending mass incarceration and the war on drugs
Building collective power
Supporting racial justice
Click here to apply for the Connecticut Community Organizer Position!
This position will work to build campaigns to end mass incarceration, mass criminalization, and the war on drugs in Connecticut. Please share this posting in your networks or with anyone you think may be interested. Details about the position, including salary range and how to apply, are here!
---
ICYMI: Katal 2022 End of Year Wrap Up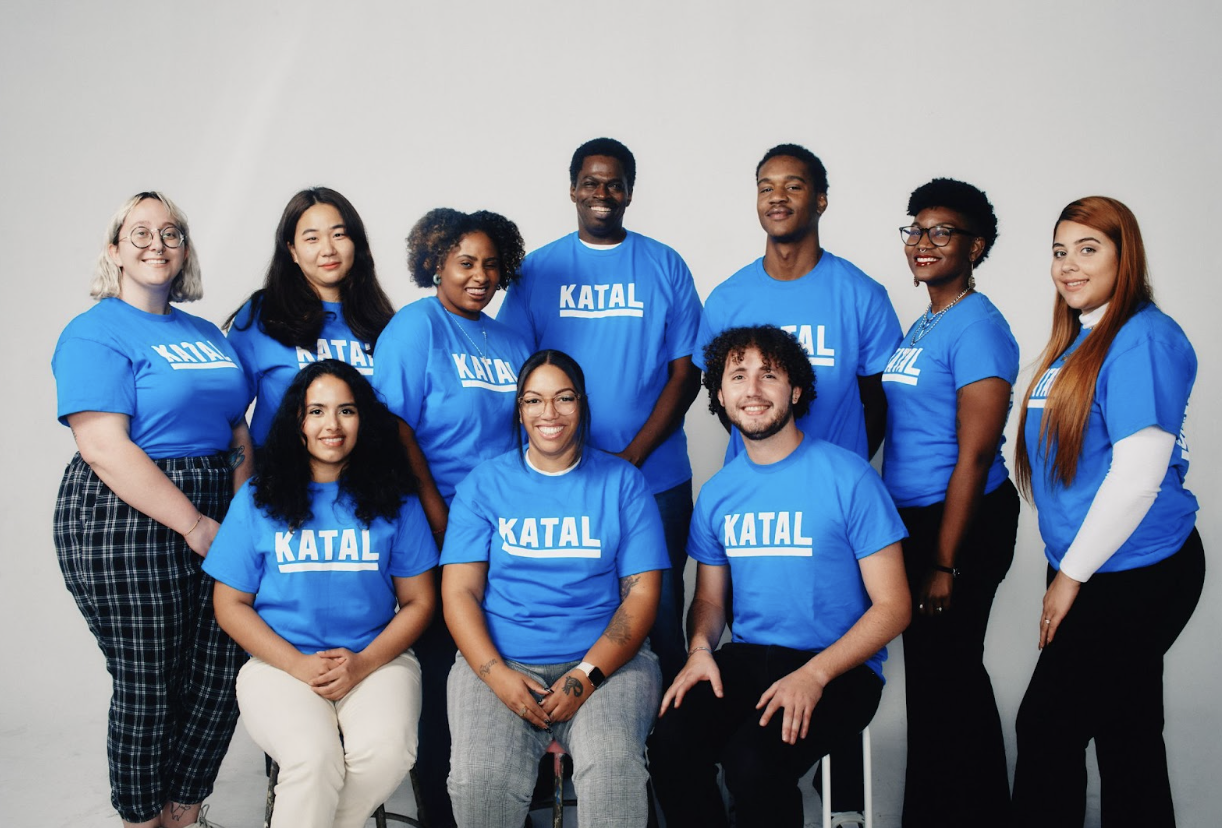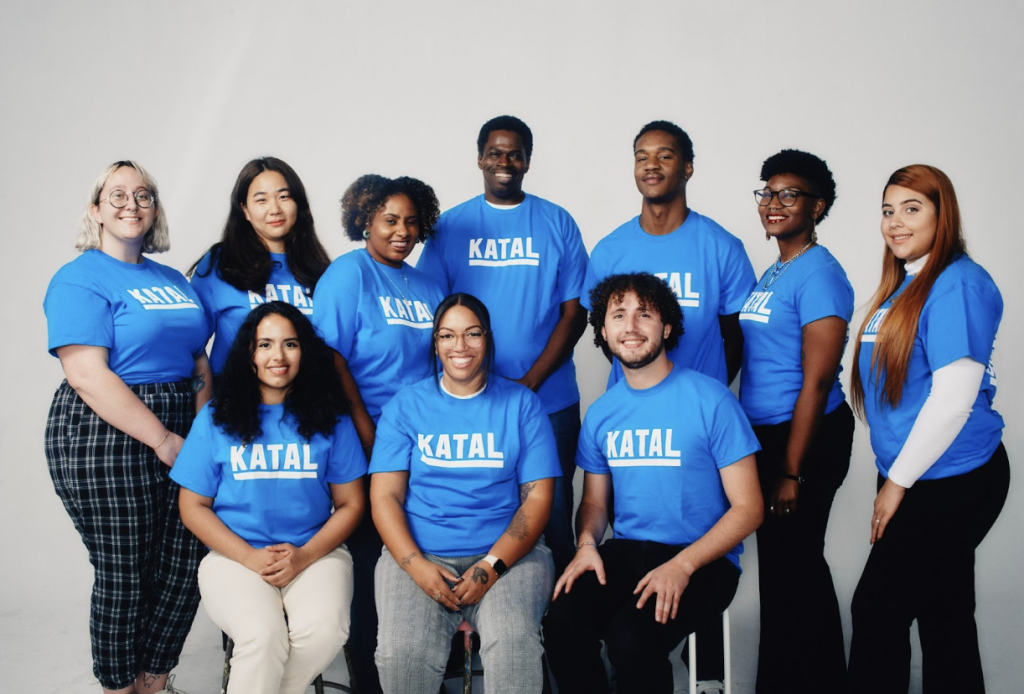 As we step into 2023 and the fights ahead, we're also reflecting on the past year – the challenges we faced, the accomplishments, some losses, and, fortunately, some victories. Katal marked its sixth anniversary, and in many ways, we've really come into our own. In 2022, we transformed parole and got people free, organized to provide incarcerated people from COVID-19, developed emerging leaders in the movement through our flagship Building Leading and Organizing Capacity (BLOC), and much more. Check out our full 2022 wrap-up here. 
---
Katal Quotes of the Week
These are some of the quotes we're thinking about this week.
"The greatness of a community is most accurately measured by the compassionate actions of its members, a heart of grace, and a soul generated by love."–Coretta Scott King
"We know through painful experience that freedom is never voluntarily given by the oppressor, it must be demanded by the oppressed."–Martin Luther King  Jr. 
---
For printing and distribution, download the Katal Weekly Update PDF version.
Katal works to strengthen the people, policies, institutions, and movements that advance equity, health, and justice. Join us: web, Twitter, Facebook! Email: info@katalcenter.org Phone: 646.875.8822.