Demolish The Youth Prison: Press Conference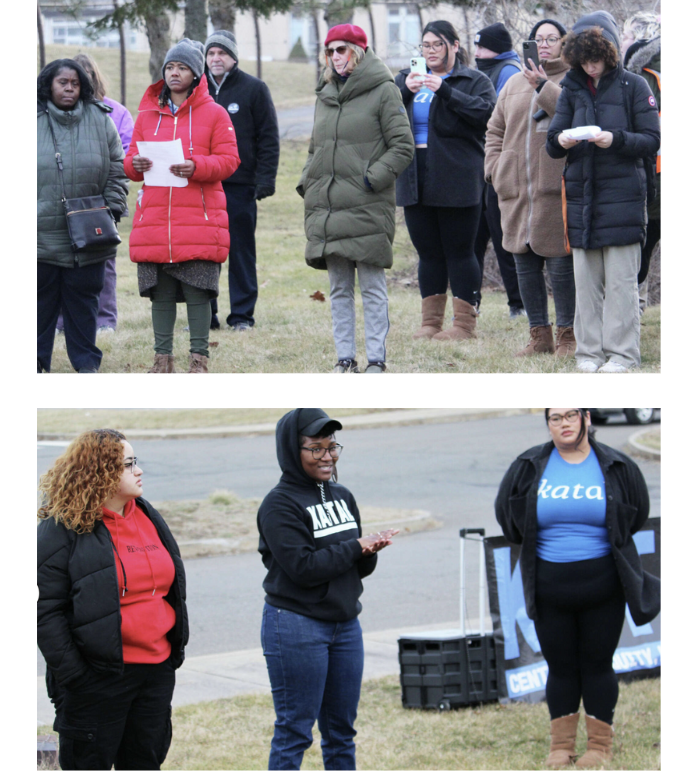 Speakers in front of CJTS in Middletown, CT
On Monday, Katal and community members, parents, groups, educators, and local elected officials gathered outside of the closed-Connecticut Juvenile Training School (CJTS), a youth prison, to demand it be demolished. Right now, the State Board of Education is reviewing an application for the establishment of a charter for Capital Preparatory Middletown Charter School to be opened at CJTS. CJTS has a documented and notorious history of neglect and abuse of young people, ranging from the use of chemical agents to excessive restraint, and solitary confinement.
Local Middletown residents have raised alarms that the process to reopen CTJS as a charter school has been riddled with secrecy and a lack of community involvement. Due to community demands, Capital Prep announced over the weekend they will be removing CJTS from their charter school application. Community groups and parents demand that CJTS be formally removed from the application and that the youth prison be demolished.
At the press conference, parents and Middletown residents shared the urgent need to increase funding for education and community-based programs that will truly keep the community safe. As Gov. Lamont and the legislature are in the midst of finalizing Connecticut's biennial budget, it is imperative that the state make substantial investments in communities, not jails and prisons. With a history of abuse and neglect, closed jails and prisons – including CTJS — should be bulldozed, not reopened. It is time to invest in true public safety: housing, healthcare, education, and jobs. Check out the press release from the conference.
Thank you to everyone who stood out in the freezing cold to demand that Gov. Lamont demolish CJTS.  Below are more action steps you can take to support the action:

Take & Share Our petition to Demolish CJTS: Sign this petition to demand that Gov. Lamont demolish CJTS and invest in real community safety: housing, health care, education, and jobs. Also share it with 3 friends or family members.
Twitter Thread from the conference: There are a bunch of very powerful photos and videos from the action, check them out, and please share them!

Phone Banking Session: Join us next Thursday, March 9th from 5:00-6:30 pm for our #CutShutInvestCT Phone Banking Session! Register for the session here! To learn how to get involved, please email Maribel at maribel@katalcenter.org
---
Upcoming #CutShutInvestCT Phone Banking Session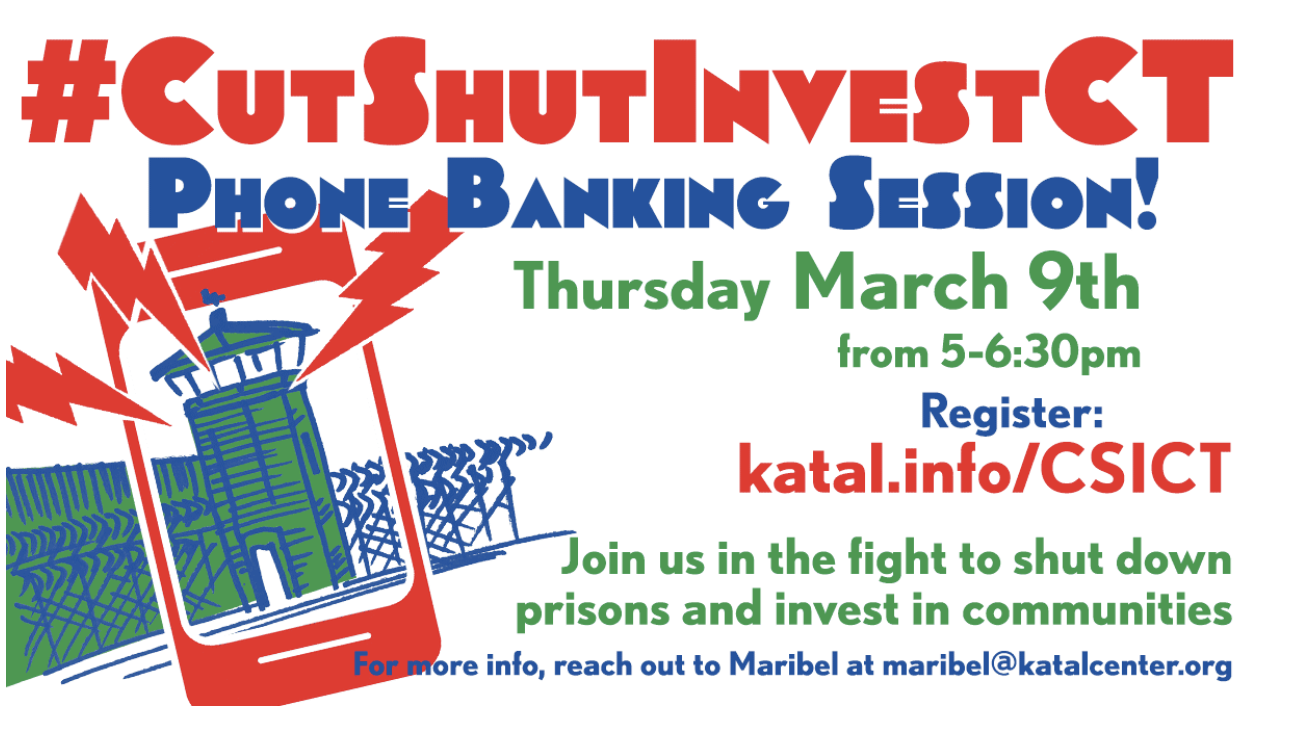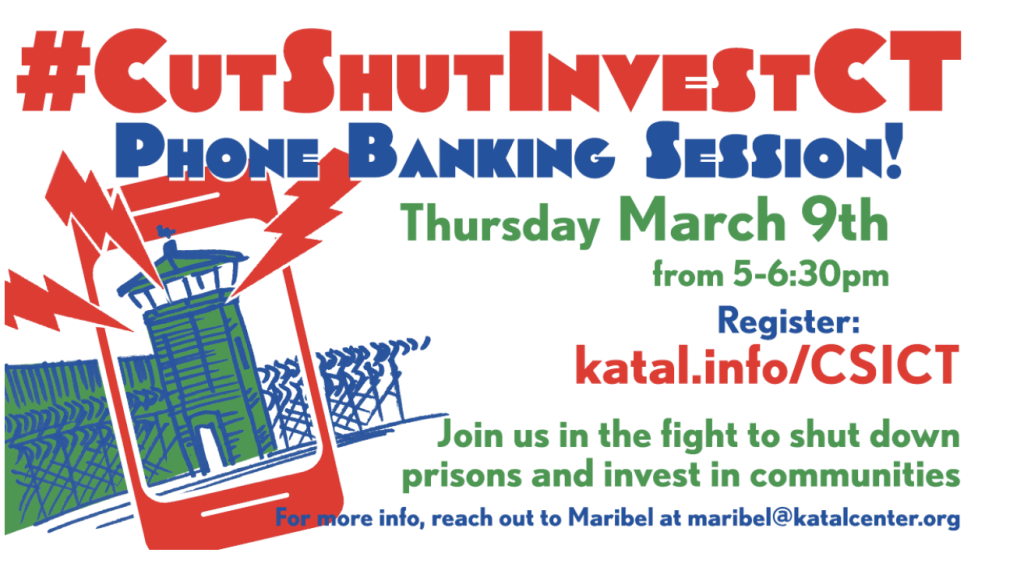 Join us next Thursday, March 9th from 5:00-6:30 pm for our #CutShutInvestCT Phone Banking Session! 
We'll be calling community members across the state to discuss our campaign to Cut the number of people incarcerated, Shut down prisons and Bulldoze CJTS, and Invest in communities through housing, education, health, and jobs! Register for the phone banking session here!
We hope you can join us next Thursday at 5 pm. If you know any friends, colleagues, or family members who would like to join this session, please share with them this registration link: Katal.info/PhoneBanking 
For more information about the phone banking session, please email Maribel at maribel@katalcenter.org
---
---
ICYMI: BLOC Training & Growing Power Workshop Series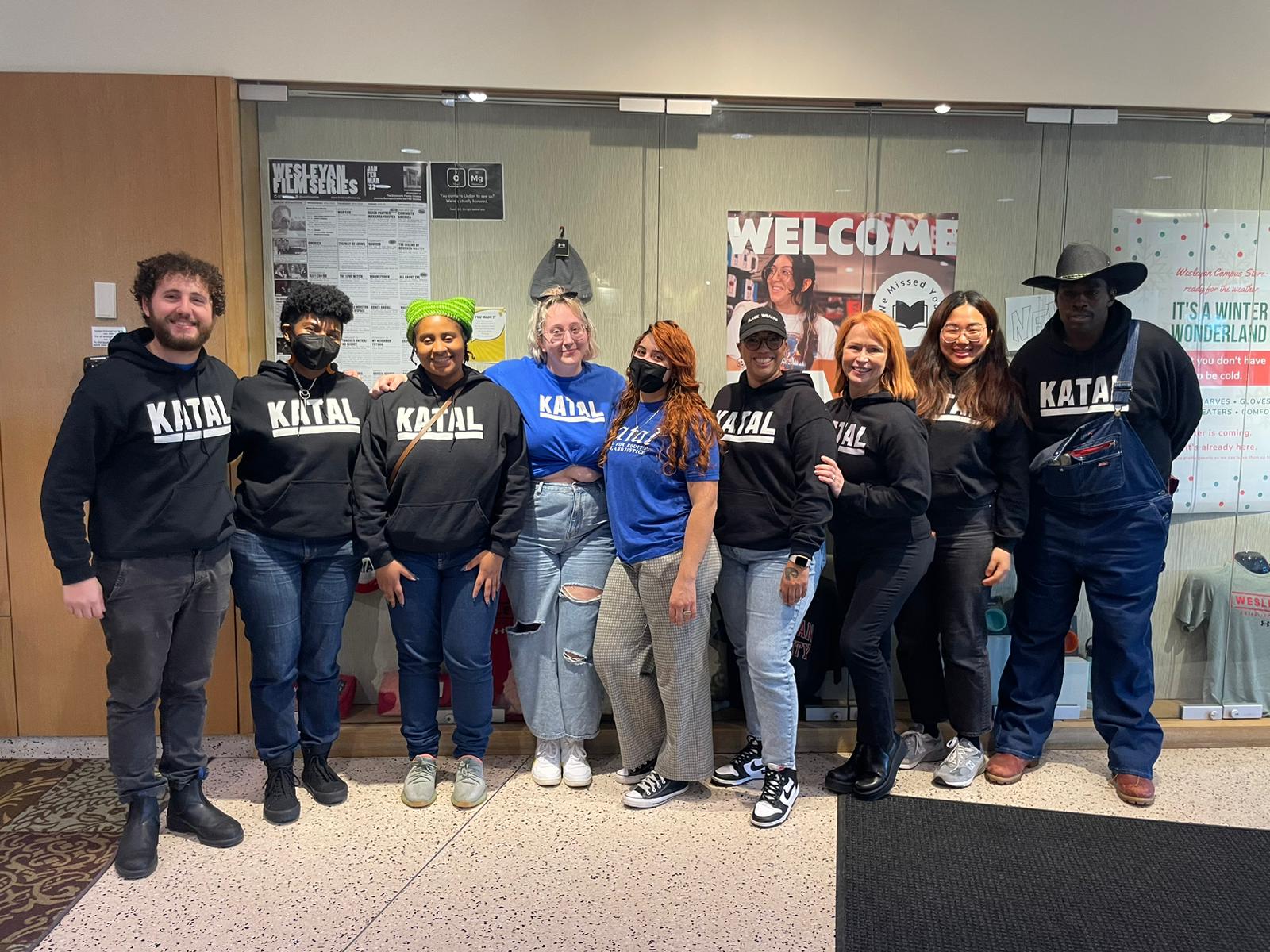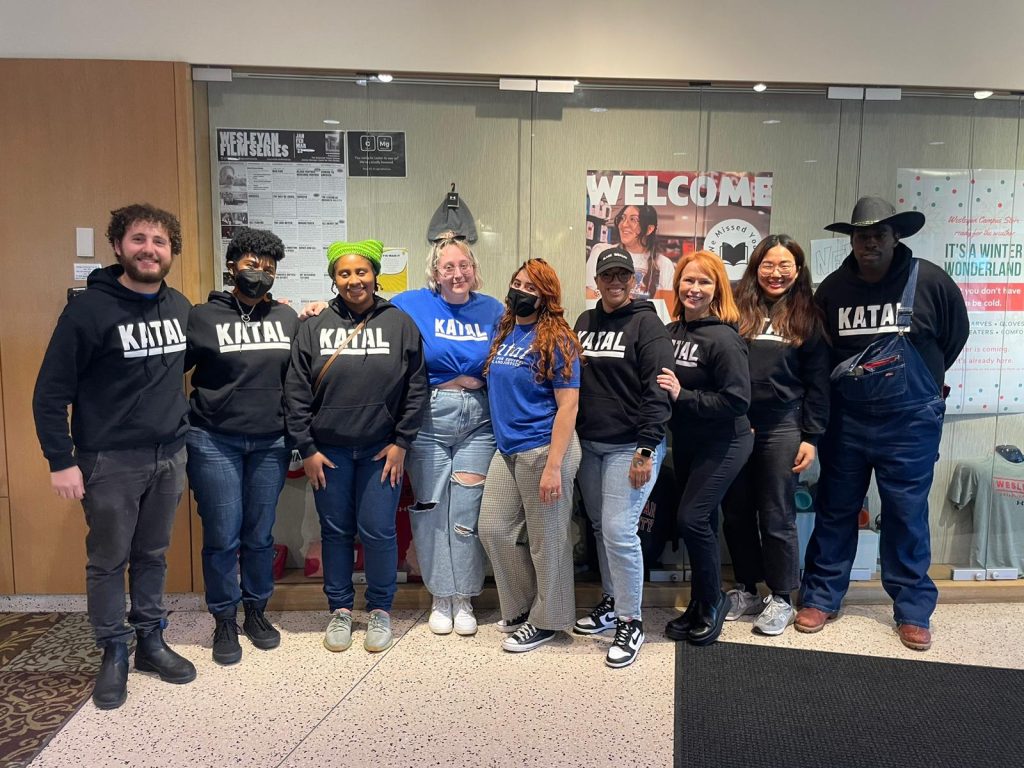 The Katal team at Cultivating Justice, Feb 18, 2023
On Saturday, February 18th, we part of the Cultivating Justice's Growing Power workshop series at Wesleyan University in Middletown. Our co-executive director Lorenzo Jones facilitated a chicken-keeping course that taught families how to care for and work with chickens.  We also held a BLOC training on the method of social change, with a packed room! It was a great day overall and we're excited for next steps! 
For more details on our Building Leadership and Organizing Capacity (BLOC) program, go here: https://katalcenter.org/building_leadership_and_organizing_capacity/
If you're interested in hosting or attending a BLOC training, please contact Alycia Gay at alycia@katalcenter.org.
---
Katal Quotes of the Week
These are some of the quotes we're thinking about this week.
"I raise up my voice—not so I can shout but so that those without a voice can be heard… We cannot succeed when half of us are held back." – Malala Yousafzai

"Nothing in life is to be feared, it is only to be understood. Now is the time to understand more, so that we may fear less."— Marie Curie
---
For printing and distribution, download the Katal Weekly Update PDF version.
Katal works to strengthen the people, policies, institutions, and movements that advance equity, health, and justice. Join us: web, Twitter, Facebook! Email: info@katalcenter.org Phone: 646.875.8822.