Rally to Reject Hochul's Bail Reform and Discovery Reform Rollbacks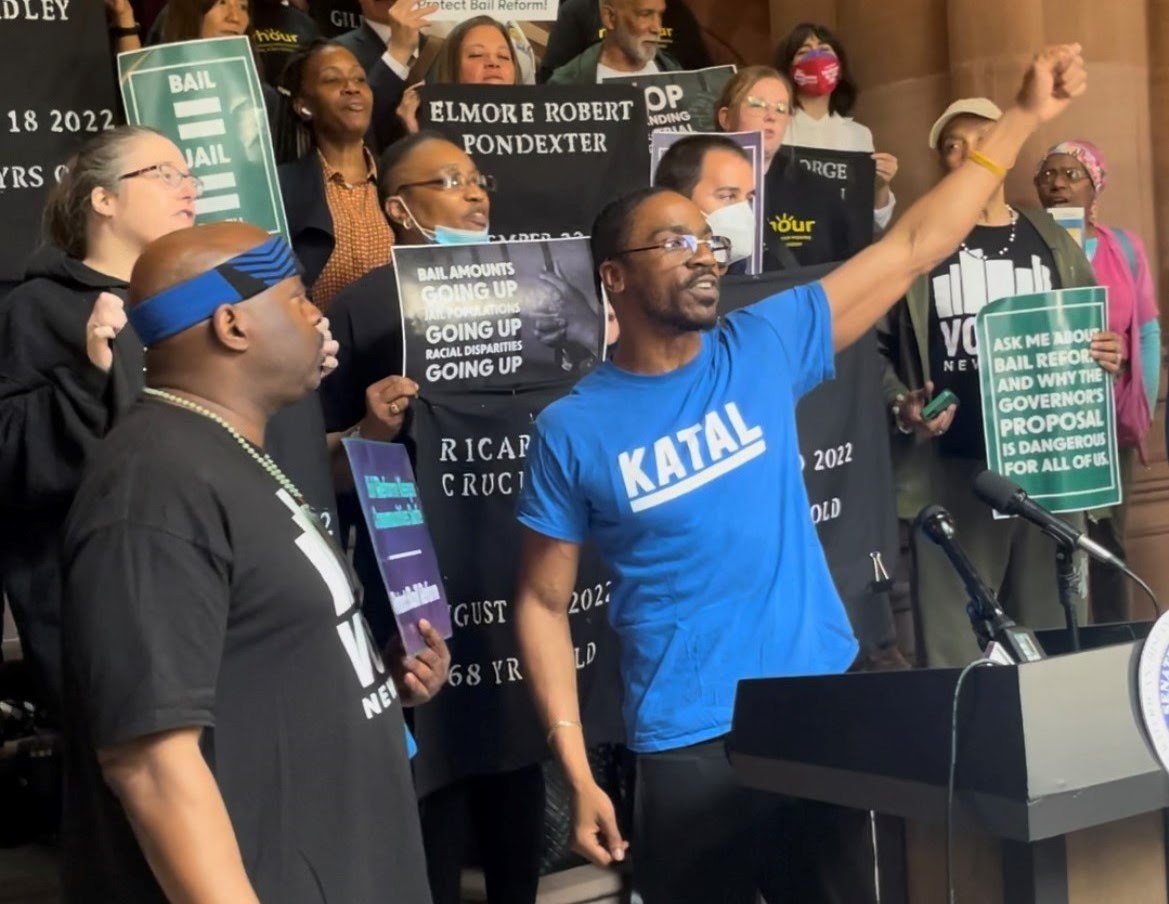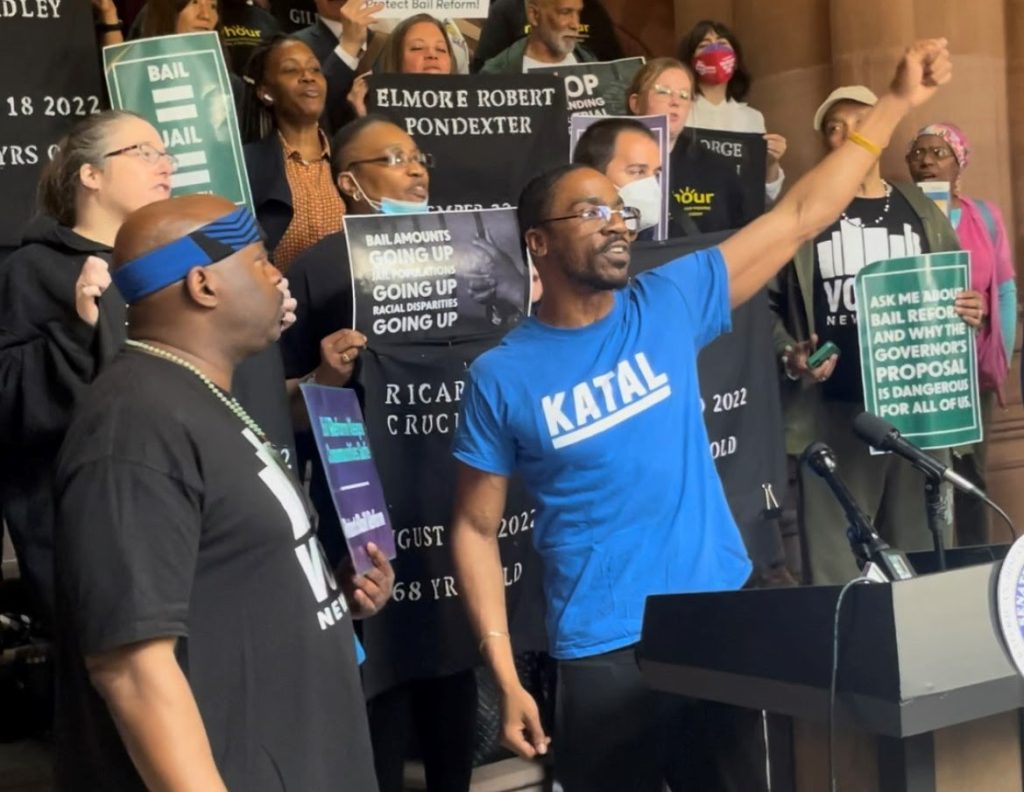 On Monday we rallied in Albany to reject Gov. Hochul's dangerous proposals to rollback bail reform and discovery reform. The governor is pushing outrageous proposals to jail more Black, brown, and low-income New Yorkers and she is holding up the entire state budget to do so. If passed, these regressive proposals will lead to thousands upon thousands more people across New York being jailed pretrial, simply because they're unable to afford to buy their freedom. It will limit their access to crucial evidence in their cases. It would also derail the planned closure of the Rikers Island Jail Complex. We are fighting back to reject these senseless proposals.
After the press conference at the Million Dollar Staircase, we rallied and chanted all over the halls of the Capitol and Legislative Office Building. We closed out the day by disrupting the Assembly's session to demand they hold the line and pass a state budget that works to cut correctional populations, shut down Rikers and other deadly jails across New York, and invest in real public safety: housing, health care, education, and jobs. Check pictures and videos from the advocacy day here.
Take action to contact Gov. Hochul and your lawmakers to demand no bail rollbacks!
To join the fight to stop bail rollbacks and close Rikers, please reach out to Melanie Dominguez at melanie@katalcenter.org. 
---
Thursday 4/27: Close Rikers Rally at Foley Square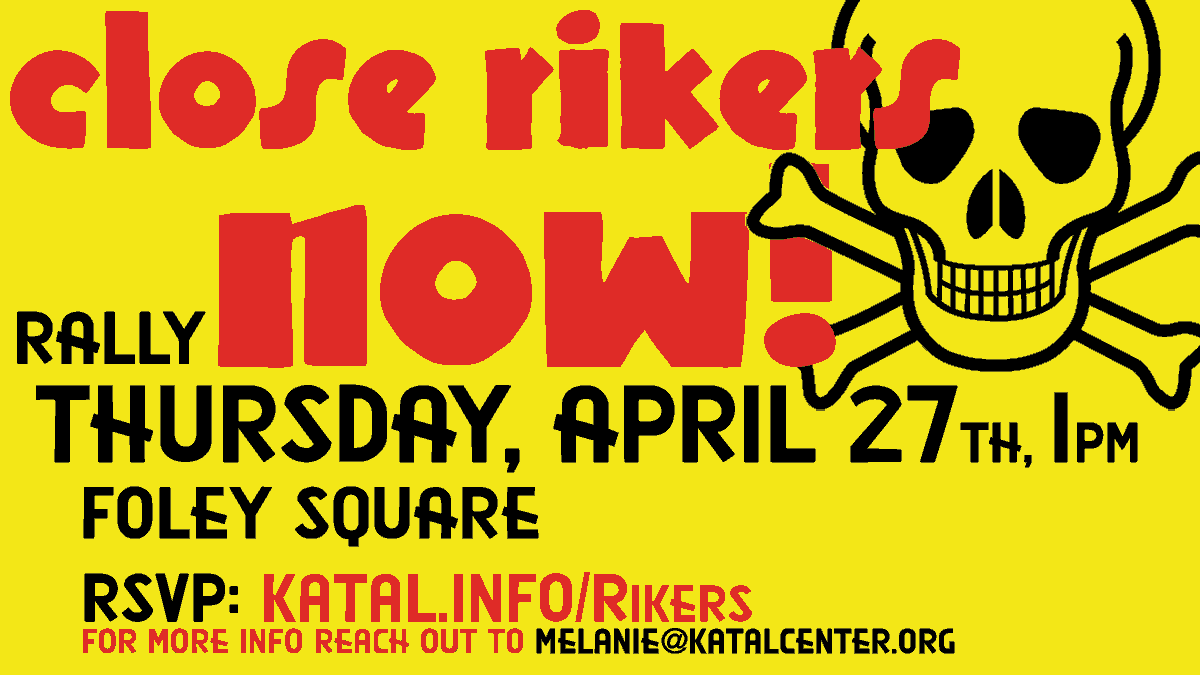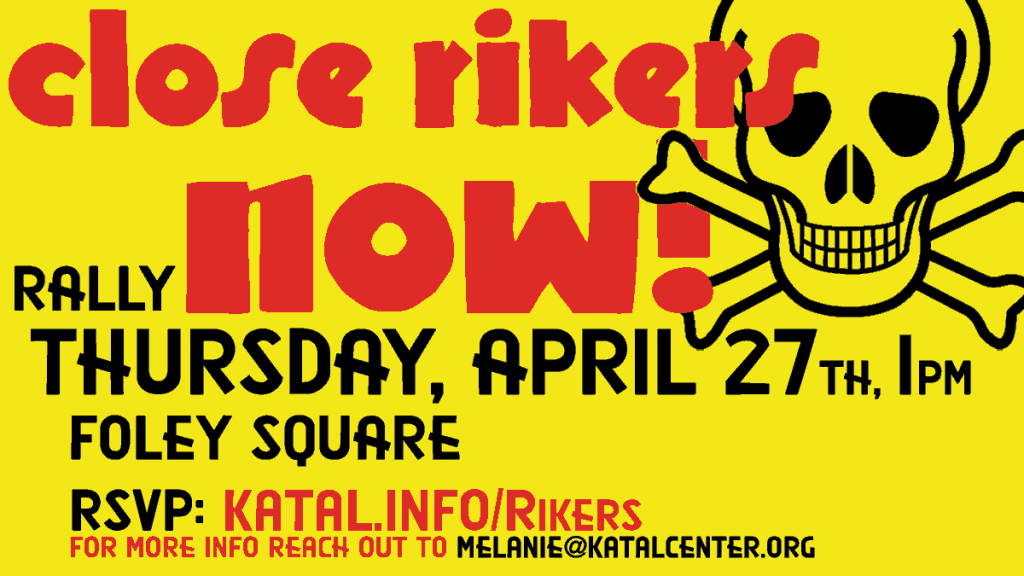 The crisis in the NYC jails is only getting worse. Next Thursday, April 27th, at 1pm, we're rallying at Foley Square in Manhattan to demand that Mayor Adams shuts down Rikers now. RSVP for the rally here. 
Thursday is the the date of the next hearing in federal court about Rikers. Recently, the federal monitor assigned to Rikers issued a report outlining how the Adams administration has gutted the internal investigations unit and pressured investigators in the department to dismiss cases of abuse, excessive force, and negligence by correctional officers. Instead of working to save lives and close Rikers, the Mayor is bringing in his cronies to try to cover up the crisis unfolding in our city jails, while caging even more people. Join us on Thurs 4/27 to fight back!
At this point, the federal government should take over control of Rikers from the Adams administration. Join us ahead of the hearing at 1:00 pm on Thursday, April 27 to demand: Shut Down Rikers!
For more information and to learn how to get involved, reach out to Melanie at melanie@katalcenter.org or by phone at (516) 588-0127.
---
Katal on BronxNet TV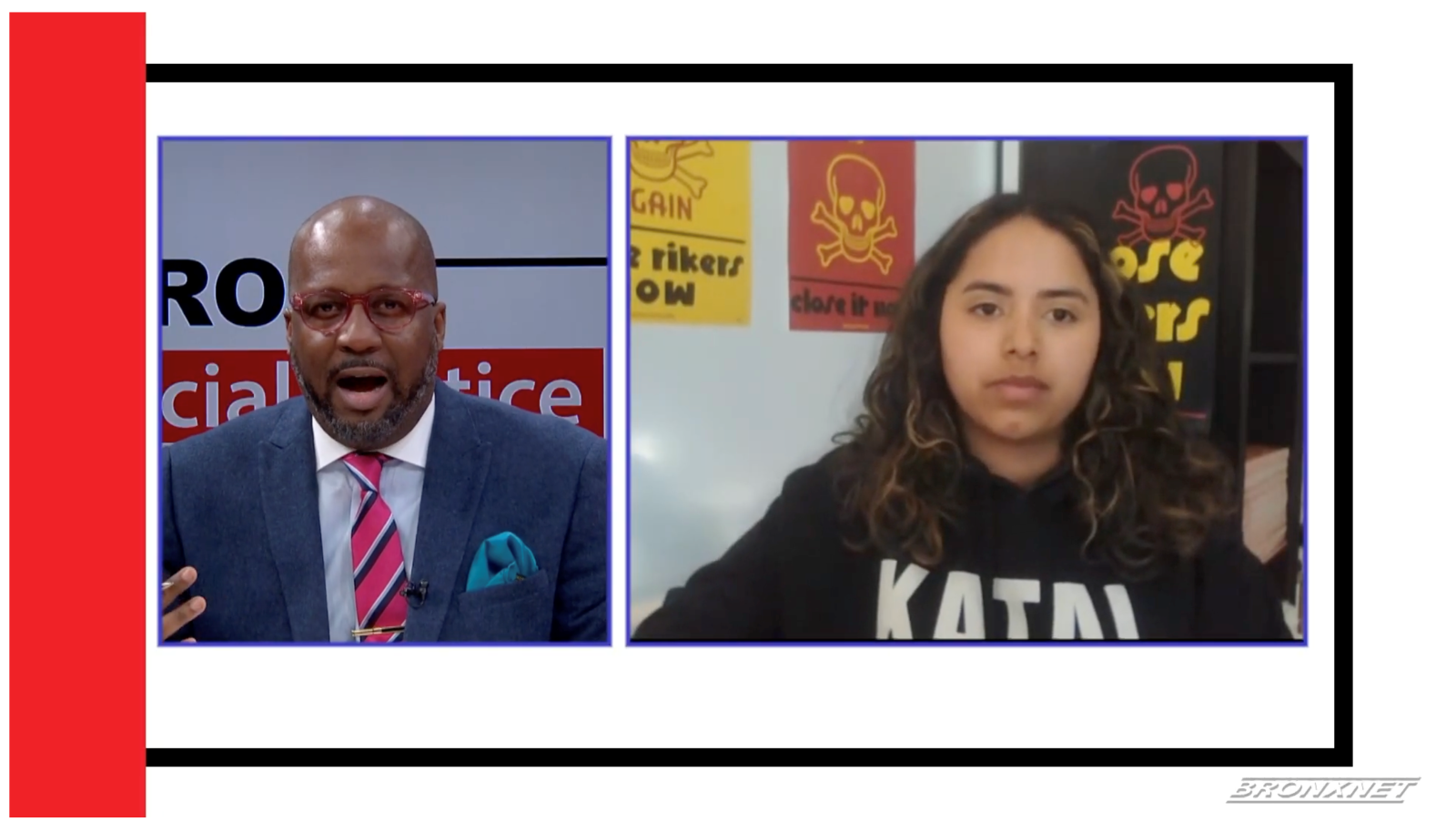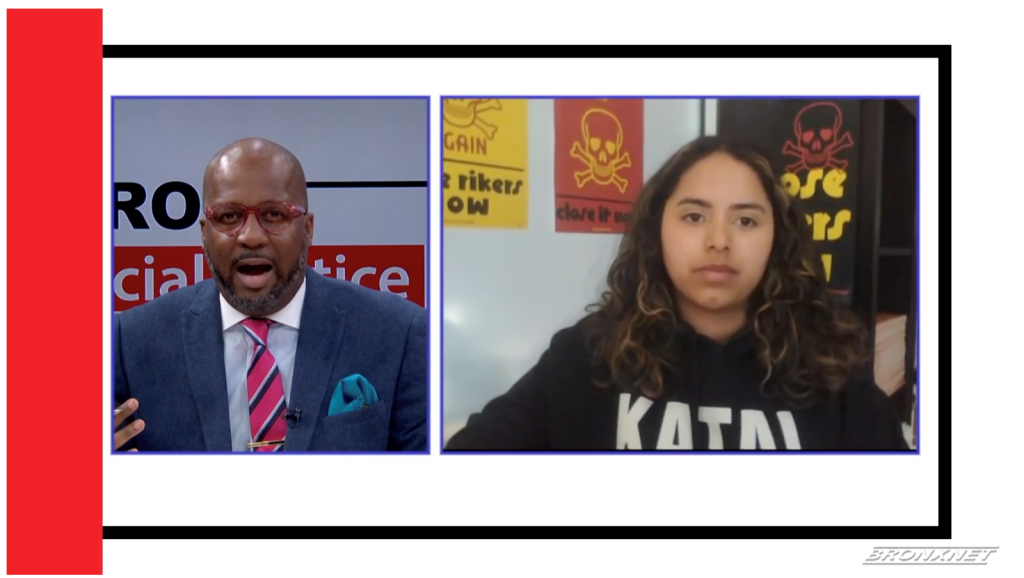 This week our lead organizer Melanie Dominguez joined BronxNet TV to discuss the state budget, Gov. Hochuls proposal to rollback bail, and the need to shut down Rikers Island. Check out the interview here.
---
Katal Quotes of the Week
These are some of the quotes we're thinking about this week.
"I'm about seeing long-term, seeing a vision, understanding nothing really worthwhile happens overnight, and just sticking to your script long enough to make something real happen." –Nipsey Hussle
"My burden is lifted when I stand up." –Lucinda Williams
"Courage is the most important of all the virtues, because without
courage you can't practice any other virtue consistently. You can
practice any virtue erratically, but nothing consistently without
Courage." –Maya Angelou
---
For printing and distribution, download the Katal Weekly Update PDF version.
Katal works to strengthen the people, policies, institutions, and movements that advance equity, health, and justice. Join us: web, Twitter, Instagram, & Facebook! Email: info@katalcenter.org Phone: 646.875.8822.