Rally to Shut Down Rikers: Tuesday, Dec. 13th at 12 pm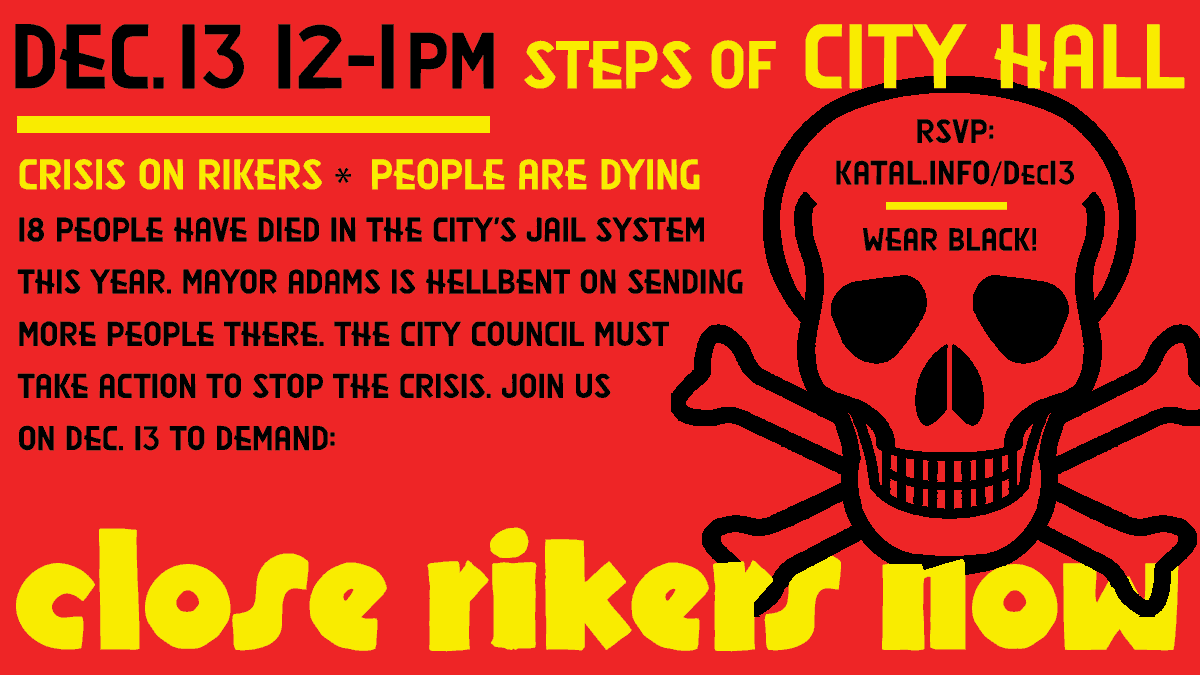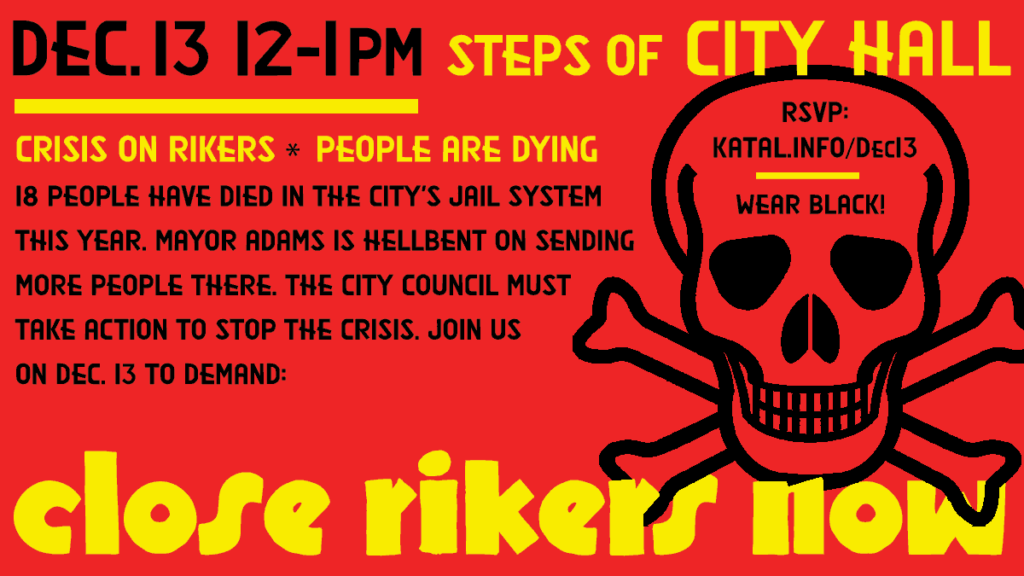 The crisis at Rikers continues. On Tuesday, Dec. 13, the New York City Council Committee on Criminal Justice will hold a hearing on the crisis at Rikers Island and the federal moniter. Since Mayor Eric Adams took office in January, 18 people have died in city jails, yet his administration will testify on Tuesday that everything is under control. This could not be further from the truth. To stop the suffering and end this crisis, the City Council must make ensure the city shuts down the tortuous jail complex. Join us at 12:00 pm on Tuesday, Dec. 13 to demand that Mayor Adams shuts down Rikers!
Since January 1st, Mayor Adams has been hellbent on sending more people –disproportionately Black and Brown New Yorkers — to Rikers. This is unacceptable New York must CUT the jail population, SHUT down the Riker's Island Jail Complex, and INVEST in real public safety: housing, health care, education, and jobs.
Join us on Tuesday, December 13 at 12:00 pm at the steps of City Hall to demand Mayor Adams shuts down Rikers. At 1 PM, we'll head inside City Hall to testify at the hearing. RSVP for the action here!For more information and to learn how to get involved, reach out to Melanie at melanie@katalcenter.org or by phone at (516) 588-0127
---
Today's Rallies on the Steps of City Hall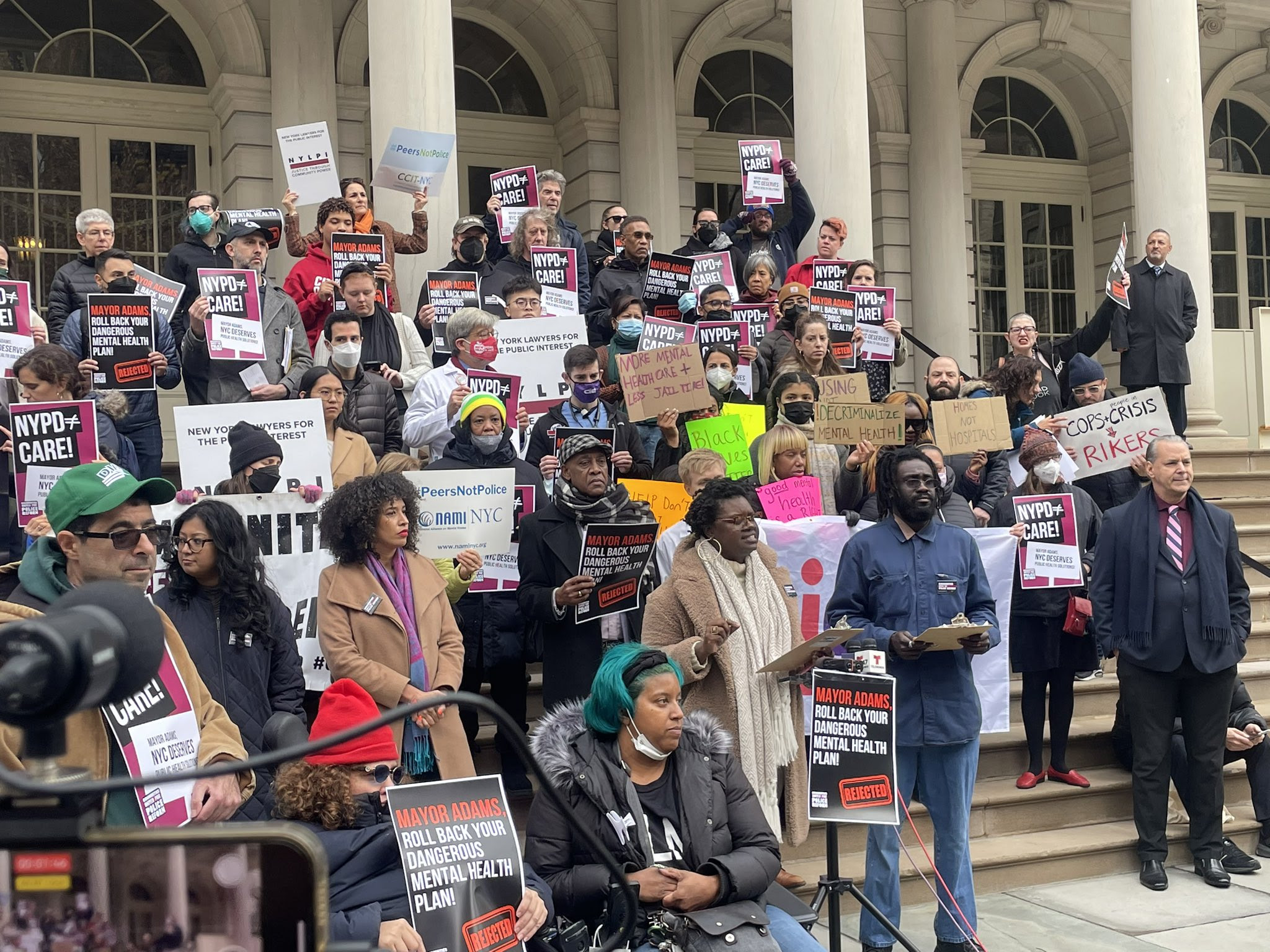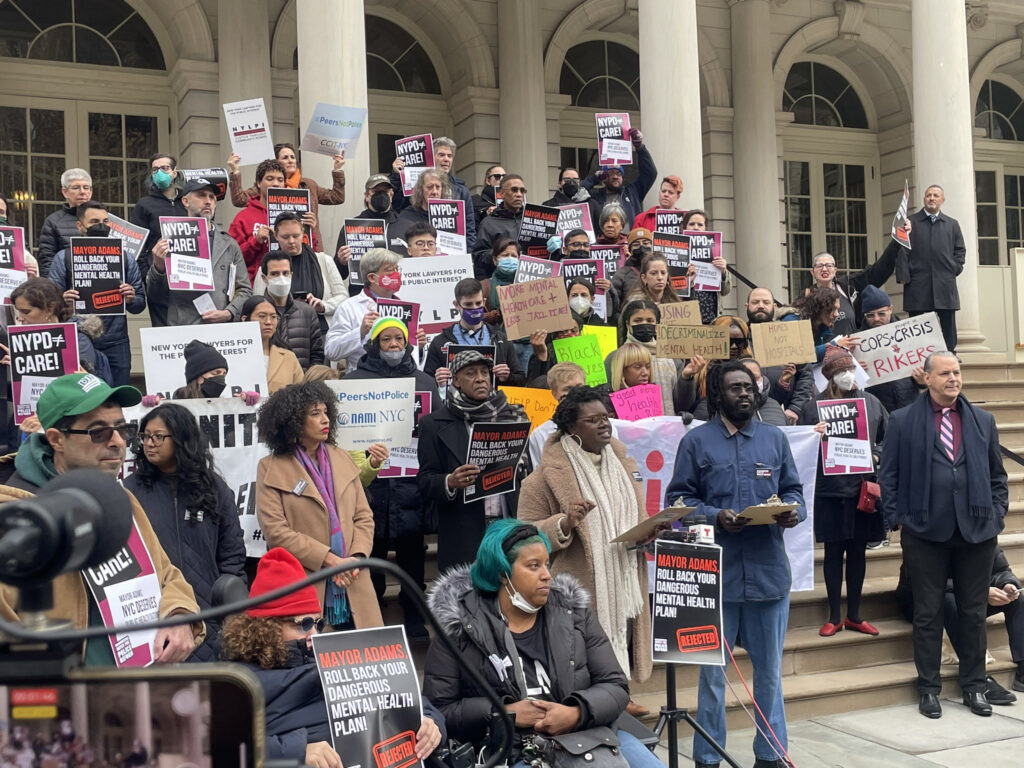 Today, our organizing team in NYC attended two rallies on the steps of City Hall. At 9 am, we joined the Fortune Society and other community groups for a Fair Chance for Housing rally to demand that the New York City Council put an end to housing discrimination against people with conviction records. Around 750,000 people in NYC have a criminal conviction –roughly 11% of the adult population – and they are all subject to legal discrimination. Learn more about the campaign here and check out this thread about the rally.
At noon, we joined Communities United for Police Reform for a rally to demand Mayor Adams roll back his recent directive which increases the NYPD's authority to detain New Yorkers they perceive to be mentally ill. Sweeping detention of people who may (or may not) be experiencing mental illness is incredibly dangerous and will inevitably lead to more New Yorkers – particularly Black and brown people – being arrested, criminalized for a health issue, and sent to Rikers.
To learn more about the pushback against the Mayors new mental health plan, click here.
---
Recap: Last NY Statewide Call of the year!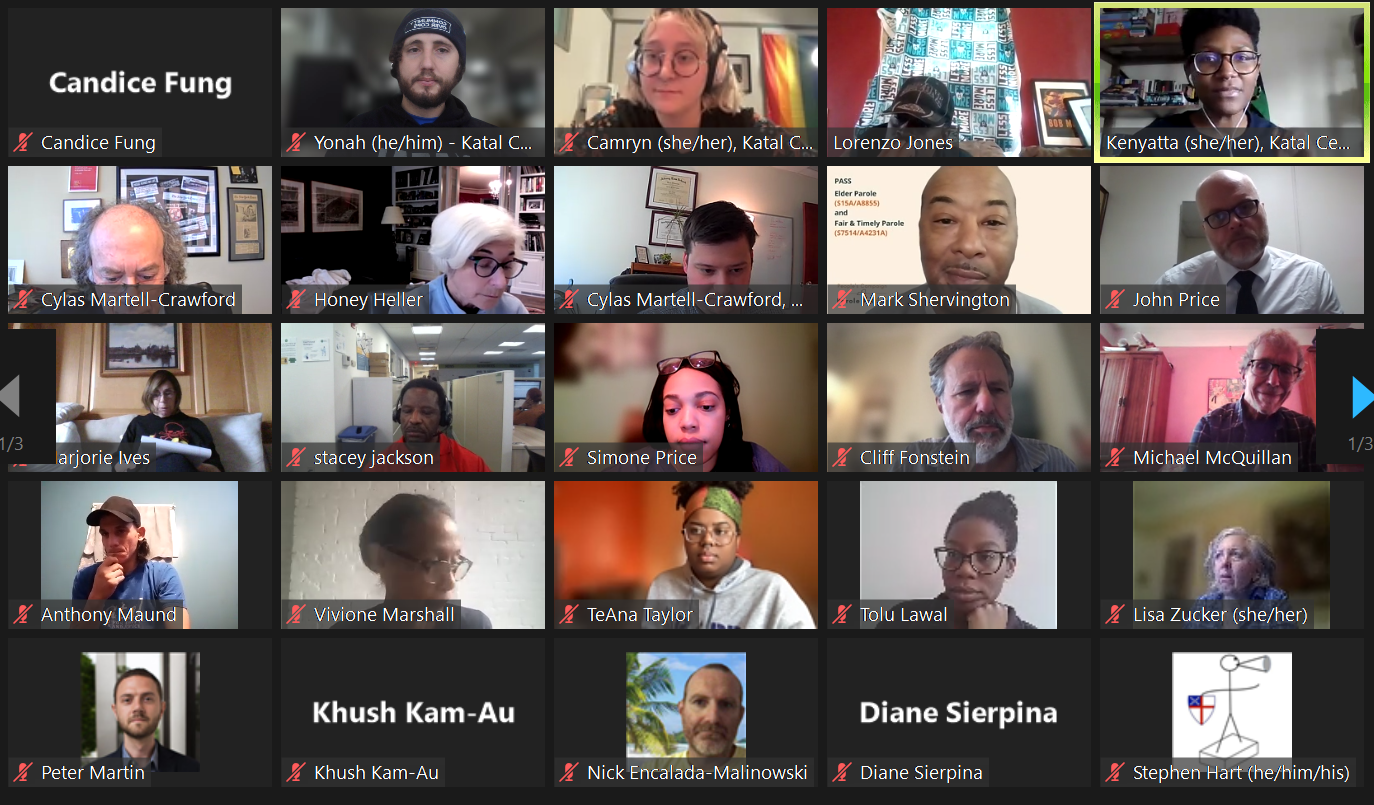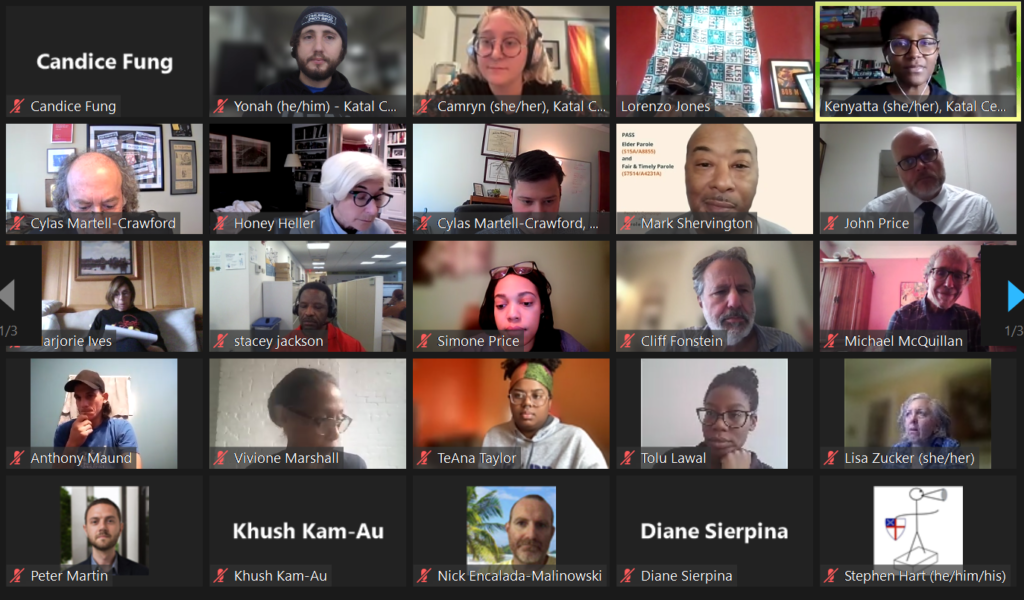 Today was our December New York Criminal Justice reform call. This was our last statewide call of 2022. We had over 100 people register for today's call. On the call, we got an update from our lobbyist about the recent elections, the current political dynamics in Albany, and the upcoming legislative session which starts on January 4 2023 (see the full legislative calendar here). We also got updates from groups working on parole justice and clemencies, treatment not incarceration, clean slate, the selection process for the state's new Chief Judge, and more. Register for next year's call and stay up to date with our work here.
If you have any questions about the statewide call or would like to be a presenter on the next call, please contact Yonah at yonah@katalcenter.org.
---
Katal Quotes of the Week
These are some of the quotes we're thinking about this week.
"Every defeat, every heartbreak, every loss contains its own seed, its own lesson on how to improve your performance the next time." –Malcolm X
---
For printing and distribution,
download the Katal Weekly Update PDF version.
Katal works to strengthen the people, policies, institutions, and movements that advance equity, health, and justice. Join us: web, Twitter, Facebook! Email: info@katalcenter.org Phone: 646.875.8822.