Disaster at Rikers: Scathing Report, Another Death, and Attempts by Mayor Adams to Limit Transparency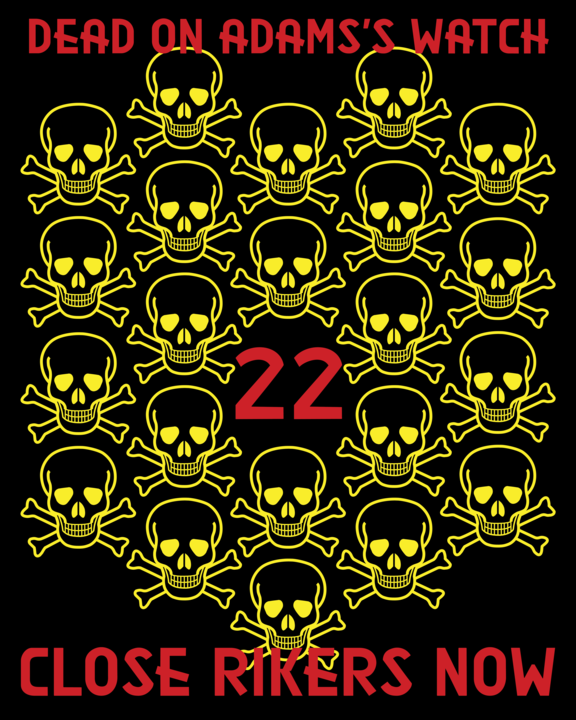 Last Friday, we confronted Mayor Adams about the crisis at Rikers and his dangerous proposal to house asylum seekers in a decrepit closed jail there.
Several hours after we fronted the Mayor, the Federal Monitor assigned to Rikers Island issued a scathing report, sounding the alarm about the mishandling of five serious and disturbing incidents in city jails this month by the scandal-plagued Department of Correction. We put out a statement in response to the report:
"Incarcerated people are in danger. They are being harmed, sometimes severely. The monitor shared a story of someone who was paralyzed after being beaten by correctional officers. People are dying. What more will it take for the federal courts to step in? For City Council to step in? Until Rikers is closed, the federal courts must appoint a receiver to take over and improve conditions for people who are detained or employed there. And the City Council must take immediate action to hold this mayor accountable to cut jail populations and correctional budgets, shut down the jail complex, and invest in real community safety: housing, health care, education, and jobs." Read the full statement here.
On Tuesday night, heartbreaking news broke that Joshua Valles, who was incarcerated in the psychiatric unit at Rikers, had died. This is the 22nd death in city jails since Mayor took office and it comes just days after the recent Federal Monitor report which discusses the mishandling of reporting on Mr. Valles's situation by the Department of Correction. The DOC reported there was 'no official wrongdoing' in Mr. Valles's situation without any substantial evidence and they did not provide the Federal Monitors team enough information or details to assess the situation. Yesterday, news broke that Mr. Valles's died to due to a skull fracture, which completely contradicts the DOC's statements.
This is an absolute scandal and potentially a deadly cover-up that only further underscores the utter lack of care for incarcerated people in our city jails. See our statement in response to the recent death.
If all this wasn't bad enough, yesterday the Department of Correction announced they will no longer notify the public about the deaths of incarcerated people. This is the latest in a string of actions by Mayor Adams to remove all accountability and transparency in city jails.  This is unacceptable. We demand that Mayor Adams reduce the jail population, shut down Rikers, and invest in real public safety: housing, healthcare, education, and jobs. Take action here to demand Mayor Adams shuts down Rikers!
---
June New York Criminal Justice Statewide Call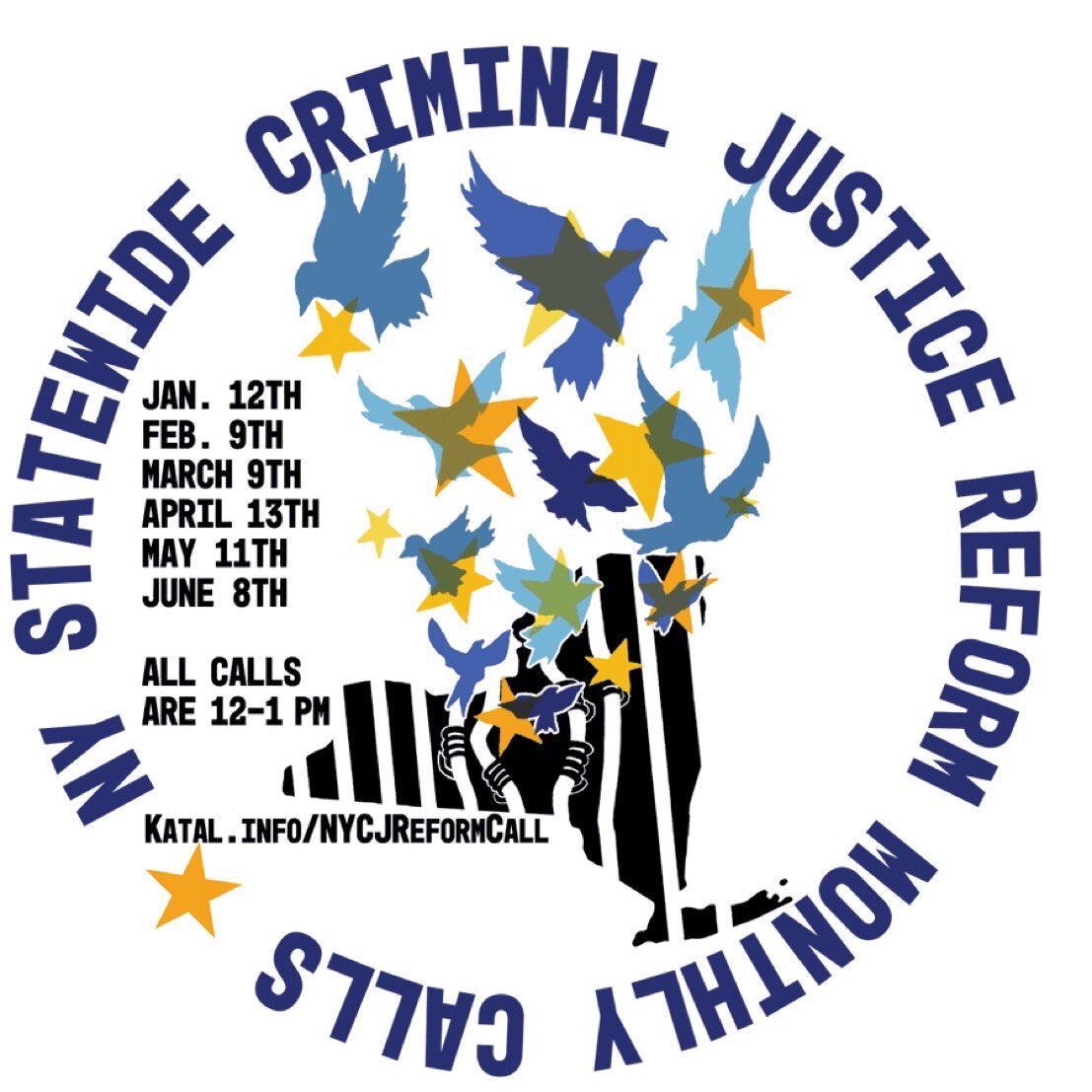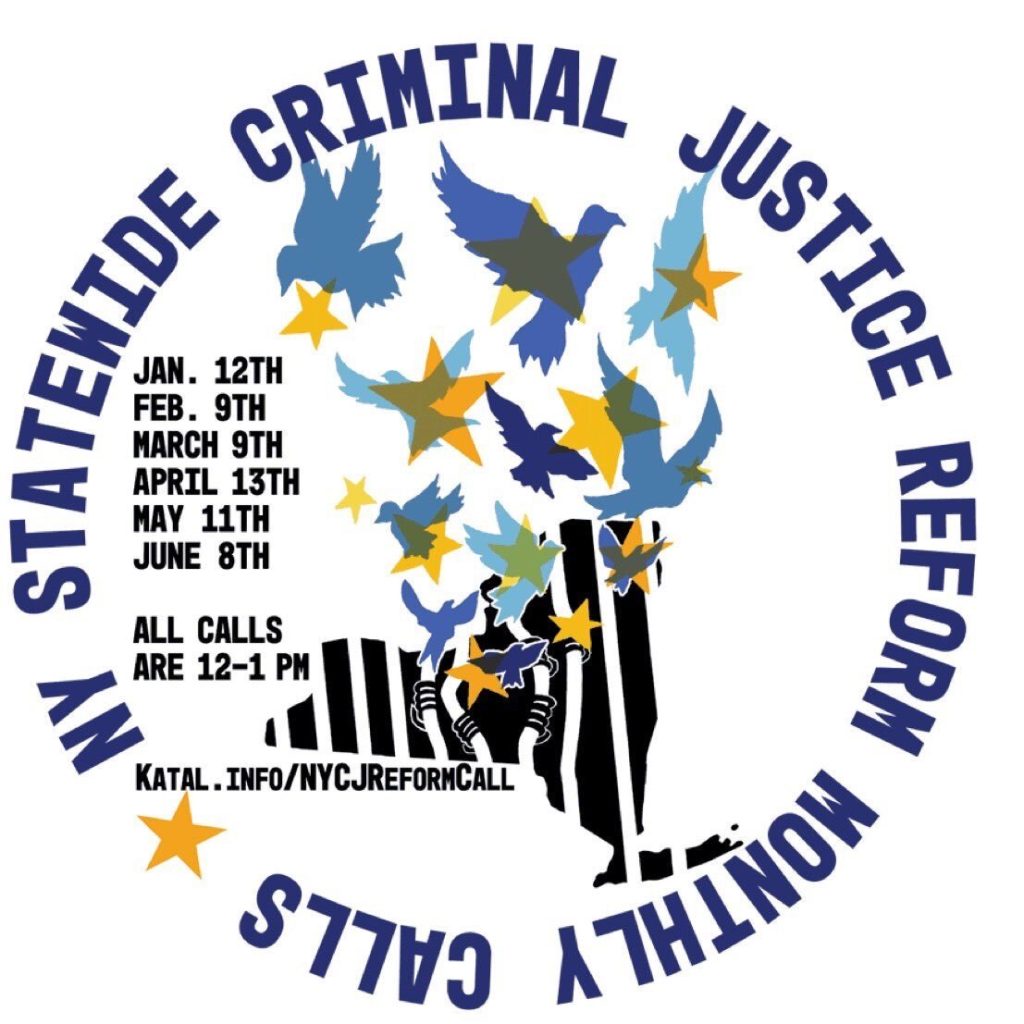 We're a week away from the last NY Statewide Criminal Justice Reform Call before the end of the legislative session. You don't want to miss this call. We'll get updates from Albany insiders about the end of session. We'll also hear from organizers and advocates working to pass legislation in the final days of session.
Register here to join us on Thursday, June 8th  from 12:00 pm-1:00 pmIf you would like to present on the Statewide Criminal Justice Reform Call, or you have any questions, please contact Yonah Zeitz, at yonah@katalcenter.org
---
Next Week's Close Rikers Phone Banking Session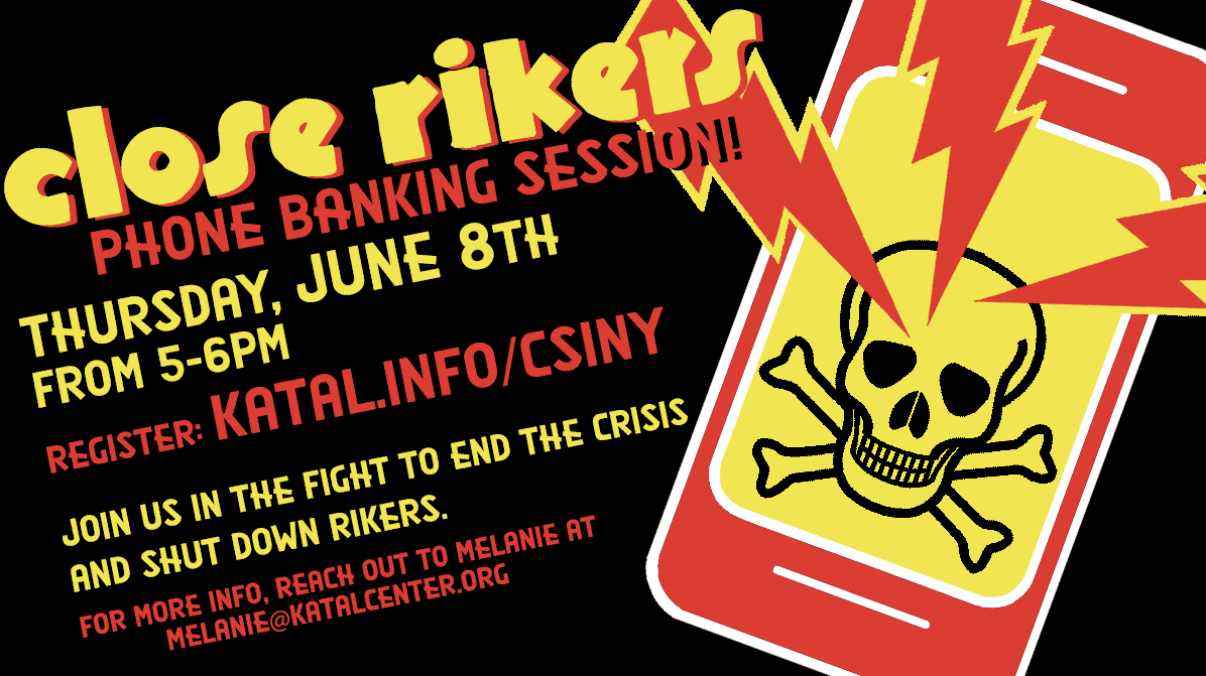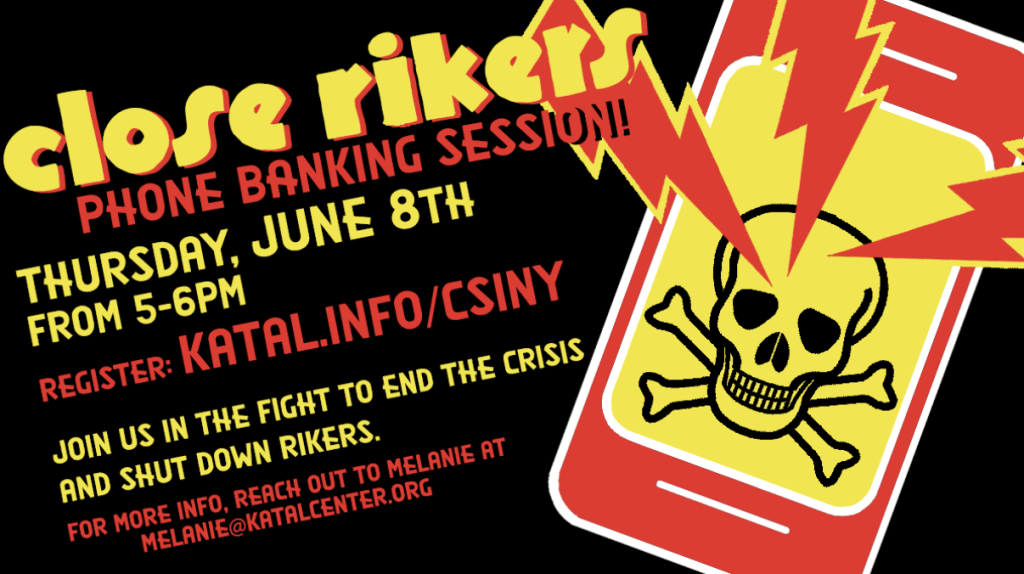 To support the fight to close Rikers, please join us next Thursday, June 8th at 5 pm for our Close Rikers Phone Banking Session. We'll be speaking with community members about the crisis at Rikers, the need to shut down the jail complex once and for all, and how to get involved! RSVP for the action here!
To join the fight to close Rikers, please reach out to Melanie Dominguez at melanie@katalcenter.org.
---
Katal Quotes of the Week
These are some of the quotes we're thinking about this week.
"In order to invest in a new vision, a new way of living, we have to believe in each other and our capacity to create something better. Our belief in human potential must outweigh our fear of human failure. Our imaginations must be contagious."
—Kelly Hayes and Mariame Kaba, "Let this Radicalize You", p.34
---
For printing and distribution, download the Katal Weekly Update PDF version.
We can't do this without you. Please support our work to build leadership and organizing capacity in Connecticut, New York, and beyond.
Join us: web, Twitter, Facebook, and Instagram!
Email: info@katalcenter.org • Phone: 646.875.8822