In this issue:
Mayor de Blasio Vows to Close Rikers
---
mayor de blasio vows to close rikers
We have great news to share!
As you may have heard by now, the #CLOSErikers campaign pushed NYC Mayor de Blasio to close Rikers Island, the nation's largest penal colony, once and for all.
Friday's announcement by the mayor makes closing Rikers the official policy of NYC. This victory was the culmination of years of work by many people, coupled with a relentless 18 months effort to build and launch the #CLOSErikers campaign, cultivate political power, and force Mayor de Blasio to make the right decision about creating a City that is safe, just, and equitable for everyone.
Katal is so proud to play a core leadership role in the campaign to #CLOSErikers. Together with our partners at JustLeadershipUSA, we built a campaign that included over 135 organizations in every borough, powerful enough to transform the City of New York. You can read our press release here.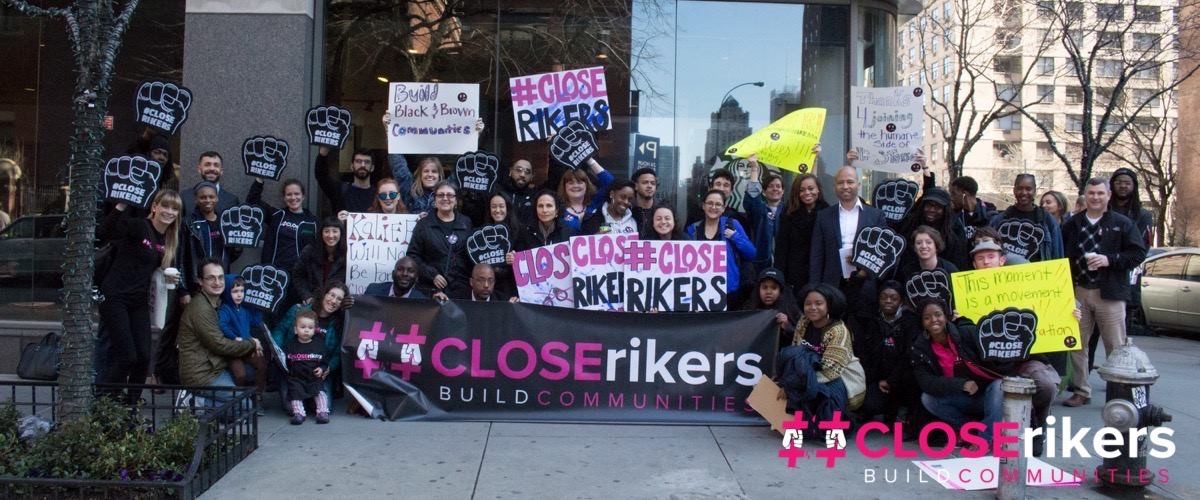 The question now turns to how. Last weekend, a major report was released by the Independent Commission on Criminal Justice Reform — the report details dozens of recommendations that, together, will lead to transforming NYC's justice system. The #CLOSErikers campaign had a huge role in shaping the report – our members attended every public event the Commission did in all five Boroughs, and JLUSA President Glenn E. Martin served as a Commissioner. You can read the full Commission report here.
These are huge victories, won through community action and organizing. Now, Katal, our partners JLUSA, and the #CLOSErikers campaign will embark on the next step to shuttering the Island, which includes cutting in half the number of people in jails in NYC. We plan to win.
Finally, we want to recognize the extraordinary work and leadership of our co-founder, Melody Lee in the campaign. The entire Katal team expresses our thanks for her leadership in getting us to this victory.
Onward!