In this issue:
November 6: A Community Conversation About Bail Reform in NY
Katal at Access Health CT's 2nd Annual Community Conference
Gravity Knife Reform Vetoed by Governor Cuomo
---
november 6: a community conversation about bail reform in ny
Monday Nov 6, at 6 pm: Join us in Albany, NY for a community conversation about bail reform in New York, hosted by Katal and our partners at the Center for Law and Justice. There are nearly 28,000 people in jails in New York State, and more than 70% of them are being detained pretrial. This means thousands of people who are only charged with a crime and are innocent under the law are being detained in jail, mostly because they cannot afford to pay bail. No one should be in jail simply because they don't have enough money to buy their freedom.
Details about the event are on our Facebook page. As Katal continues our work to reform bail in New York, we're organizing additional events and actions. For more information, or if you want to organize a Community Conversation about bail in your city, please contact Sean Hill (shill@katalcenter.org, 347-921-0826)
---
katal at access health ct's 2nd annual community conference
(From left to right: Cheri Quickmire, Robin Messerli, and Lorenzo Jones)
Earlier this month, Katal's Co-Founder and Co-Executive Director, Lorenzo Jones, presented at a workshop titled "Outreach to Diverse Communities" at Access Health CT's 2nd Annual Community Conference. This panel (pictured above) presented best practices for outreach to a variety of populations, taking into consideration cultural sensitivity and the needs of different communities.
Lorenzo has more than 25 years of experience mentoring community leaders and organizing communities to make systemic change. To read more about him and his work, visit here.
---
gravity knife reform vetoed by governor cuomo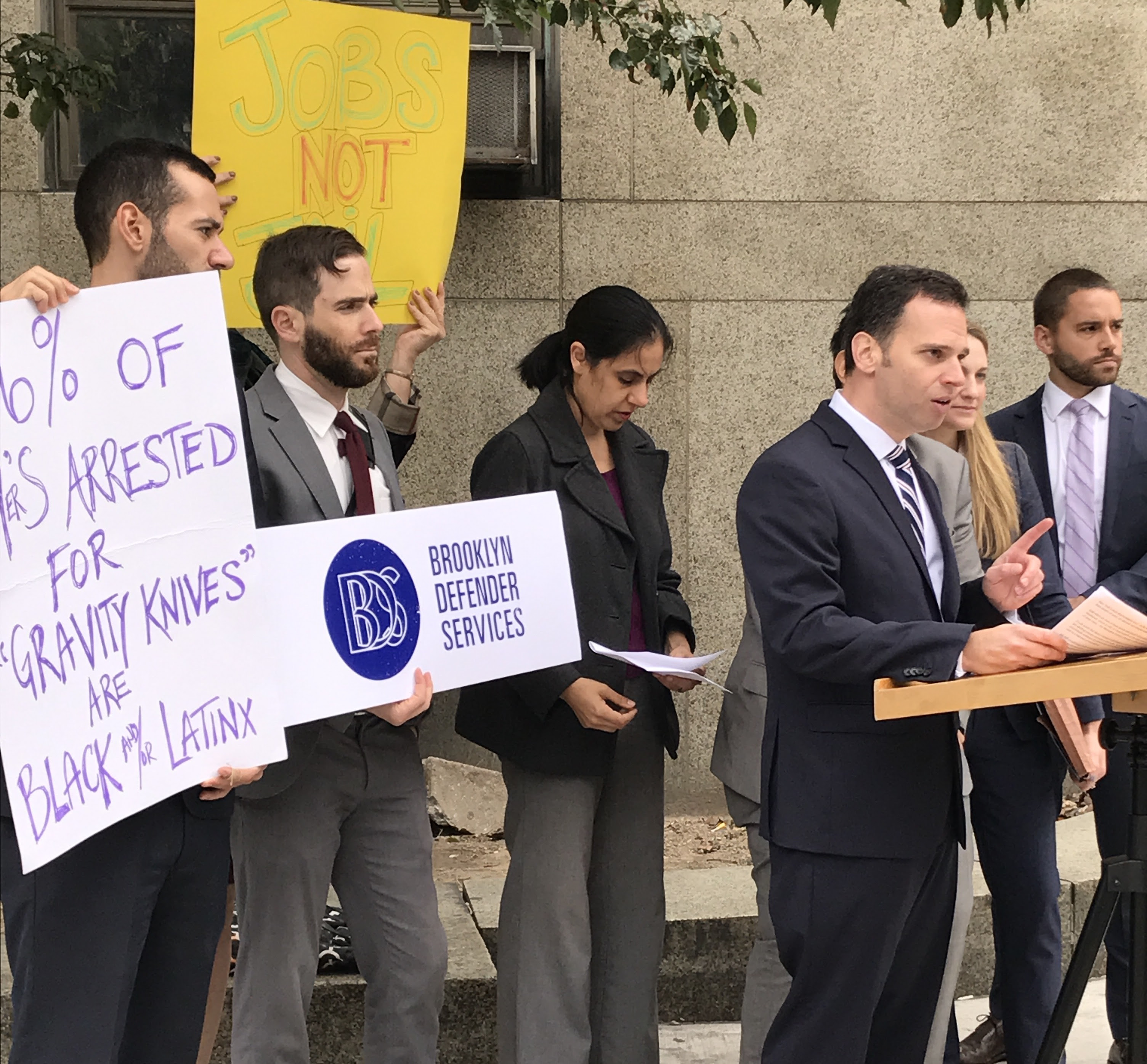 At Katal, we are committed to ending mass criminalization and policies that contribute to racial disparities. New York's current gravity knife law is one such broken policy — every year, thousands of New Yorkers are swept into the justice system for possession of work tools, leading to a criminal record and detention in jail. This impacts mostly Black and Latino New Yorkers.
Gravity knife reform passed the Legislature nearly unanimously this year – and last week, we joined the Legal Aid Society, Brooklyn Defender Services, and others at a press conference (pictured above) calling for Governor Cuomo to sign it into law. Unfortunately, for the second year in a row, Governor Cuomo vetoed gravity knife reform.
The work does not stop here. We will continue to push for decriminalization next session.