In this issue…
Defending #LessIsMoreNY in Rochester
NY Criminal Justice Reform Call
Day of Action for Decarceration
Books We're Reading
Quotes of the Week
#LessIsMoreNY in Rochester

Our Community Organizers, Melanie and Mya, leading chants at the Rochester Hall of Justice, 11.22.2021
On November 22, we went to Rochester to disrupt a press conference by the New York State Public Employees Federation (PEF) — the parole union — and simultaneously hold our own rally at the Rochester Hall of Justice in support of the Less is More Act. 
PEF was there calling for more mass incarceration and aimed to spread misinformation and outright lies about Less is More. We pushed back because the facts are clear: the current parole system in NY makes our communities less safe by destabilizing families, taking parents away from their children, undermining the reentry process, and leaving New York with the dubious distinction of leading the nation for re-incarcerating more people, mostly Black and Latinx people, for noncriminal technical violations of parole. The #LessIsMoreNY Act will fix this once it is fully implemented and we will continue to fight to make sure that happens. Check out our Community Organizer, Melanie Dominquez, speaking with News 10 at the Rochester rally about the importance of this transformative parole reform. 
Click here to see the full press release from the rally. To see pictures, check out our Twitter posts.
To learn more about the campaign and our efforts to defend and fully implement #LessIsMoreNY, join us next Wednesday, December 15 from 2:30 – 3:30 p.m. for our next #LessIsMoreNY Campaign Update call. Register to join us!
---
Last NY Statewide Criminal Justice Reform Call of the Year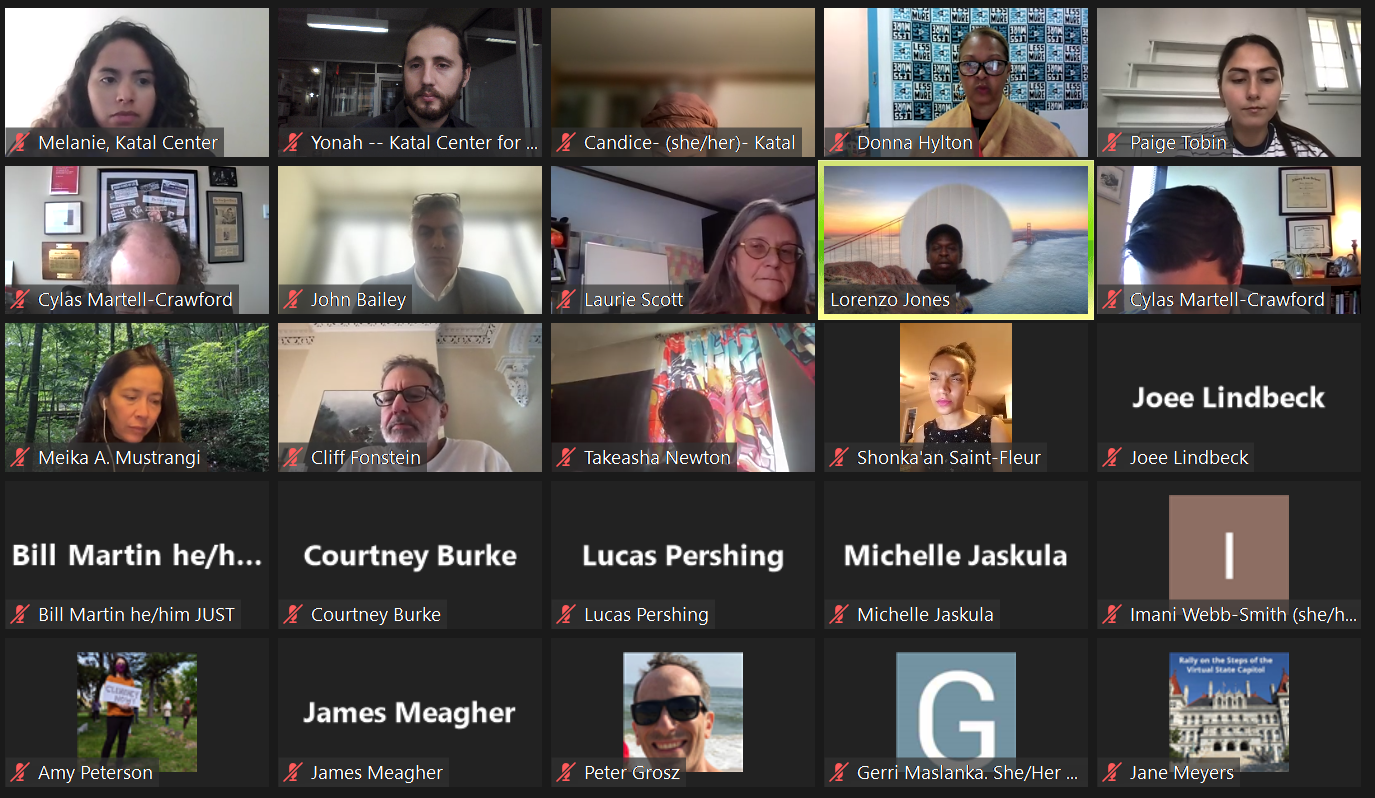 Lorenzo Jones opening up the NY Criminal Justice Reform Call, 12.9.2021
Today, we hosted our last NY Statewide Criminal Justice Reform Call of 2021. We had a lively discussion within the field about next steps to push for more criminal justice in 2022. Our lobbyist shared important updates out of Albany and talked about what to expect for the upcoming legislation. Our presenters spoke about ending qualified immunity, fair access to victim compensation, the Adult Survivors Acts, Overdose Prevention Centers, and much more. 
If you're looking to understand the fight to end mass incarceration in New York, you should join us for these monthly calls. 
Register for our next NY Statewide Criminal Justice Reform Call, on Thursday, January 13, 2022 from 12:00 – 1:00 pm. 
If you have any questions about the statewide call or would like to present on an upcoming call, please contact Yonah at yonah@katalcenter.org.
---
Day of Action for Decarceration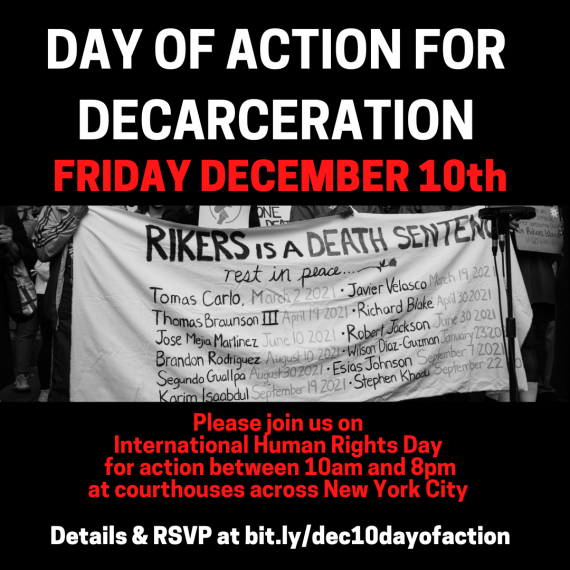 Tomorrow, we are joining HALT Solitary, Freedom Agenda, and other community groups for a Day of Action for Decarceration as a part of International Human Rights Day. The humanitarian crisis on Rikers Island has resulted in 14 deaths this year and yet judges and DA's continue to send people to the deadly conditions of Rikers. Join us to demand judges and DA's must stop sending people into jails that violate their human rights and put them in life-threatening conditions.

Our members will be speaking at the demonstration at the Queens Criminal Court (125-01 Queens Boulevard) from 12 – 1pm tomorrow. Click here to view tomorrow's detailed schedule and to RSVP.
---
Books We're Reading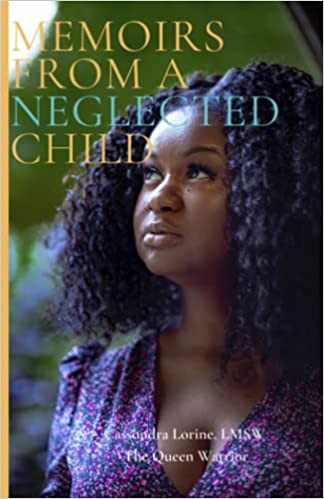 This week, we're reading "Memoirs From a Neglected Child" by Cassondra Lorine — who also happens to be a member of Katal. This poetry book speaks to the silence of childhood trauma and the strength of self-love. Please support Cassondra's work and get a copy of "Memoirs From a Neglected Child" here.
---
Katal Quotes of the Week
These are some of the quotes we're thinking about this week.
"The voice of those who believe that life is more sacred than property, must be heard now." – Ella Baker
"Had I so interfered in behalf of the rich, the powerful, the intelligent, the so-called great, or in behalf of any of their friends–either father, mother, brother, sister, wife, or children, or any of that class–and suffered and sacrificed what I have in this interference, it would have been all right; and every man in this court would have deemed it an act worthy of reward rather than punishment." – John Brown
"If you walk through life and don't help anybody, you haven't had much of a life" ― Fred Hampton
---
Sign up for the Katal Connecticut Update
Interested to receive updates about our work in Connecticut? Click here to sign up for the Katal Connecticut Update!
---
Be safe as possible out there, and get vaccinated as soon as you can. If you want to get involved, learn more about our work, or just connect, please don't hesitate to reach out.
Katal works to strengthen the people, policies, institutions, and movements that advance equity, health, and justice. Join us: web, Twitter, Facebook! Email: info@katalcenter.org. Phone: 646.875.8822.