In this issue…
The new year begins…
New Campaign in Connecticut: #CutShutINVEST
Join Us Next Thursday 1/14: NY Statewide Criminal Justice Reform Monthly Call
In case you missed it, our end of year update from 2020
The new year begins…
We were all looking to turn a page in 2021, but this week was largely defined by an unprecedented racist mob attack on the U.S. Capitol, driven by the president of the United States. It was the worst security breach of the U.S. Capitol since the War of 1812, and perhaps the first time the Confederate Battle Flag had been flown inside the Capitol building (the flag never got within 6 miles of the Capitol during the entire Civil War.…). When the white mob finally left the capitol building, videos show police holding the door open for them, as if saying goodbye to dinner guests. We know what happens when Black people peacefully protest injustice: this summer, historic, peaceful uprisings against police brutality, led by Black folks, were met with tear gas, rubber bullets, beatings and arrests by law enforcement.  Yet a white mob is directed by the president to storm the capitol, apparently supported by some police officers, and five people die, including a police officer killed by the mob, and then the mob was allowed to depart on their own volition as though they were tourists.
These injustices and contradictions aren't new, but the circumstances of this week are shocking and unprecedented. For us at Katal, we know we have to double down on our organizing for equity, health, and justice. That's our focus for 2021. Let's do this together!
---
New Campaign in Connecticut: #CutShutINVEST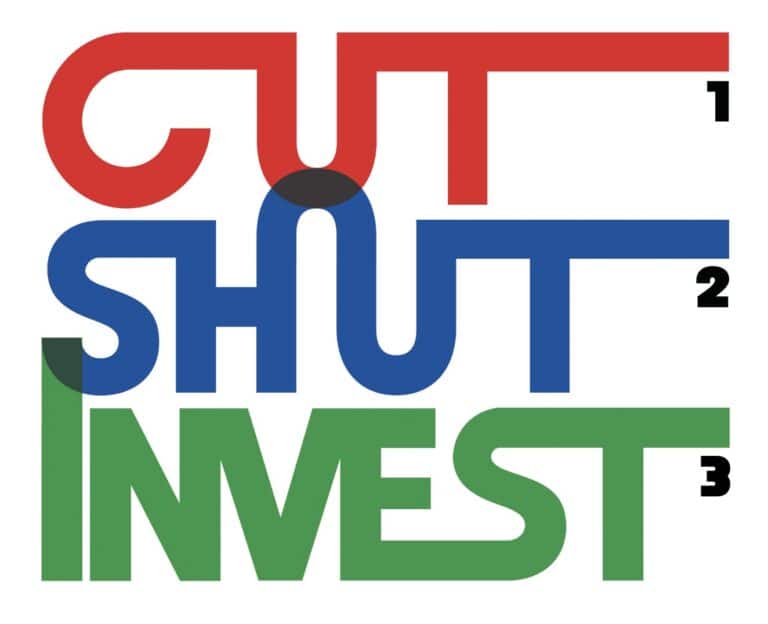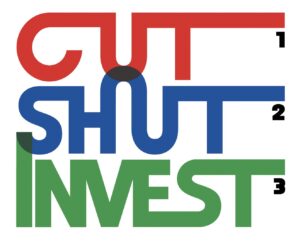 The 2021 Connecticut Legislative Session began this week, and on the first day we launched our new #CutShutINVEST campaign in Connecticut, calling on state elected leaders to:
Cut the number of people incarcerated in jails and prisons, cut the number of people on probation and parole, cut the number of correctional staff, cut down the funding to Department of Corrections.
Shut prisons down, starting with Northern Correctional Institution.
Invest in the communities most harmed by systemic racism and mass incarceration, into housing, healthcare, education, jobs, and more.
With our allies and partners we issued this press release about our demands.  For too long, communities of color in Connecticut – especially Black and Latinx people– have been targeted and impacted by systemic racism, mass criminalization, and mass incarceration. Connecticut is spending millions every year to arrest and lock people up–disproportionately people of color –while failing to invest enough into the basic needs of every community in our state, including housing, healthcare, education, transportation, and jobs. The state department with the most staff in Connecticut is the Department of Corrections, which has, for instance, twice as many staff as the Department of Transportation. And since 2017, Connecticut's prison population has dropped by 5,000–a historic drop driven by community demand for reform–but no prisons have been shut down during this period, costing taxpayers millions.
This year, Governor Lamont and the state legislature must pass bills to further cut correctional populations in Connecticut, shut down prisons, and invest in communities. The call to #CutShutINVEST aligns with the national movement for racial justice and reforming the criminal legal system. Now is the time for real action to end mass incarceration and advance racial justice in Connecticut.
Read the complete press release, with statements of support from our allies, here.
---
Join Us Next Thursday 1/14: NY Statewide Criminal Justice Reform Monthly Call
Save the date! Join us next Thursday, January 14th from 12 – 1 p.m. for our next New York Statewide Criminal Justice Reform Call held via zoom.
These calls bring together organizers and advocates to share updates about criminal justice reform in New York State, and discuss ways to align, coordinate, and support each other's work to end mass incarceration. In the midst of this pandemic, these calls are another way to connect with each other to continue our collective movement work for freedom and justice. Register for next week's call here.
CT Statewide Call – And this week we hosted our first Connecticut Statewide Criminal Justice Reform Call of the year, discussing the criminal justice reform issues that are likely to be the focus of the 2021 session. To join the next CT call on Thursday, February 4th, from 11 a.m. to 12 p.m., register here.
---
Postponed: Manhattan District Attorney Candidate Forum
With our partners, we planned a forum for January 6 with all the candidates for Manhattan District Attorney, to find out how those candidates plan to address questions related to justice and racial equity. But with the mob attack in the Capital, we issued with our partners the following notice regarding positioning the forum:
Due to the violent scene at the Capitol in Washington, D.C, we, along with our partners, decided to postpone tonight's Manhattan DA forum. We remain committed to the mission of holding this year's District Attorney candidates accountable to Black and Brown communities across Manhattan, and will reschedule the event for a day when we can all focus on the candidate's plans to end mass incarceration and free Black and Brown people.
---
Keep practicing social distancing, wear your mask, wash your hands, and check in on your neighbors. If you want to get involved, learn more about our work, or just connect, please don't hesitate to reach out.
Katal works to strengthen the people, policies, institutions, and movements that advance health, equity, and justice for everyone. Join us: web, Twitter, Facebook! Email: info@katalcenter.org. Phone: 646.875.8822.