In this issue…
Defending Bail Reform in New York
In Albany: Join Us 1/28 the #LessIsMoreNY Day of Action at the Capitol
ICYMI: New Year, Let's Go!
Defending Bail Reform in New York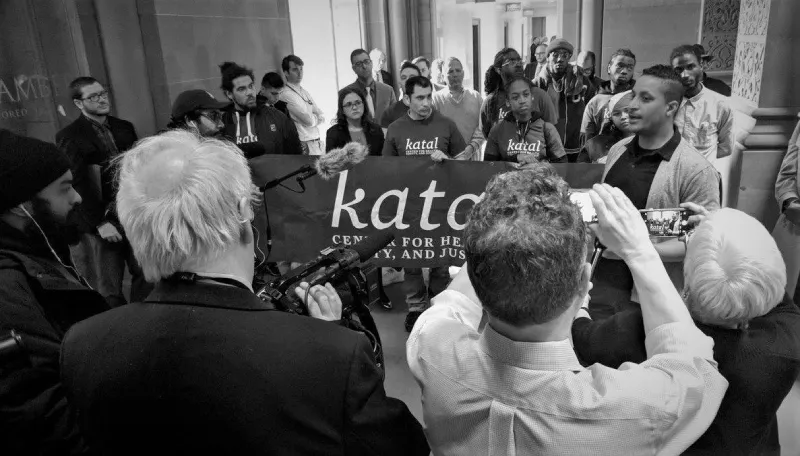 Akeem Browder alongside Katal members during a 2018 #BailReformNY lobby day and rally at the Capitol.
Last year, after years of organizing and advocacy by Katal and many other groups around the state, New York passed one of the most expansive bail and other pretrial reform packages  in the nation. While the laws only went into effect last week on January 1st, opponents are pushing back hard, using lies and disinformation to scare the public about the reforms. Now after passing the reforms last year, we have to defend them and make sure they're implemented correctly. Here's a few updates and resources we want you to know about: 
Rally in Albany Wednesday Jan 15th: Next week on Wednesday, January 15th, community groups are gathering in Albany to rally in support of bail reform and demand: no rollbacks! Katal will be there – please join us! For more details, please contact Erin Corbett, ecorbett@katalcenter.org. 
Interview about Bail Reform: Our own gabriel sayegh joined On the Count Radio, alongside the Brennan Center's Taryn A. Merkl, for a timely, in-depth conversation on the issue of bail in New York and other pre-trial issues, connecting the dots to policing, jails, and the need for social movements to defend and advance systemic reforms. Listen to the full segment of On The Count, at this link.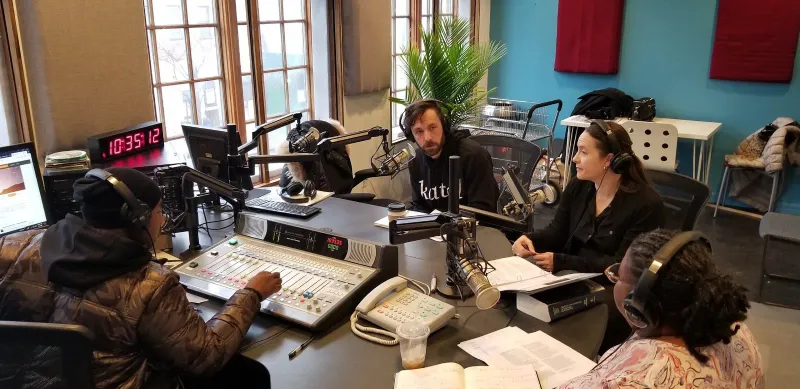 Katal's gabriel sayegh alongside Taryn A. Merkl of the Brennan Center discussing  bail reform in New York with On The Count Radio.
Background on the Reforms: For some background on bail reform in New York — including how the law came to be and why it looks the way it does, check out our Making Sense of Bail Reform in NYS 2-part summary which is available at this link.
For more information, contact Erin Corbett at ecorbett@katalcenter.org or at 860.578.8242 for more details.
---
In Albany: Join Us 1/28 the #LessIsMoreNY Day of Action at the Capitol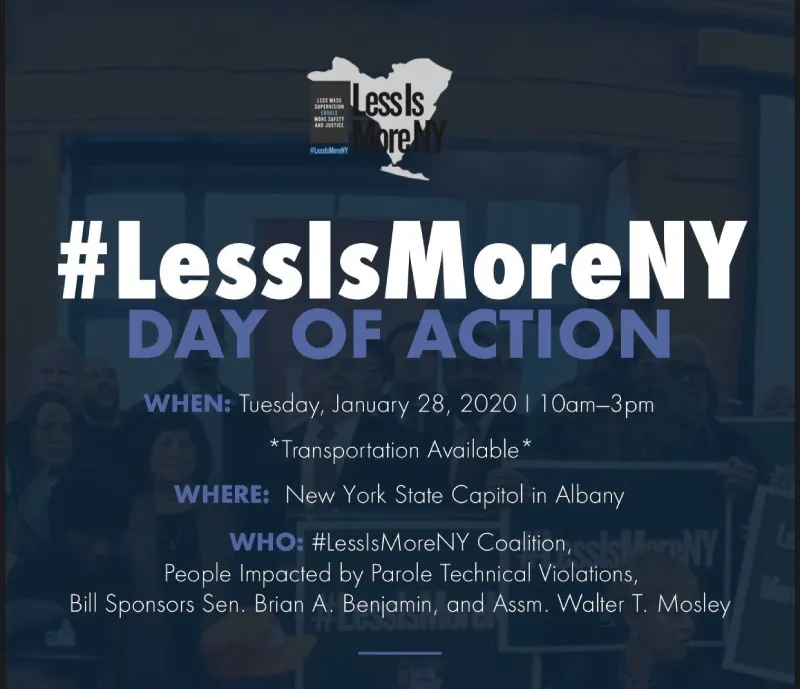 This is the year to pass parole reform in New York and transform the way in which the state handles technical violations of parole supervision.
Last session, legislators in Albany passed important pretrial reforms, but ended session without passing parole reform including #LessIsMoreNY. The 2020 NY legislative session started this week, so we're back in Albany — on Tuesday, January 28 from 10am-3pm the #LessIsMoreNY coalition are convening at the NYS Capitol to demand that lawmakers and the Governor pass #LessIsMoreNY. By passing this bill, New York can decarcerate jails and prisons around the state, accelerate the closure of Rikers, and advance the cause of justice in New York.
Join us in Albany on Tuesday January 28! Details and RSVP to our #LessIsMoreNY Day of Action at this link.
To learn more about our effort to pass #LessIsMoreNY, and further details about this action including transportation inquiries, contact our Director of Policy, Erin Corbett at ecorbett@katalcenter.org or 860.578.8242. We hope that you'll join us!
---
New Year, Let's Go!
Looking Back on Katal's 2019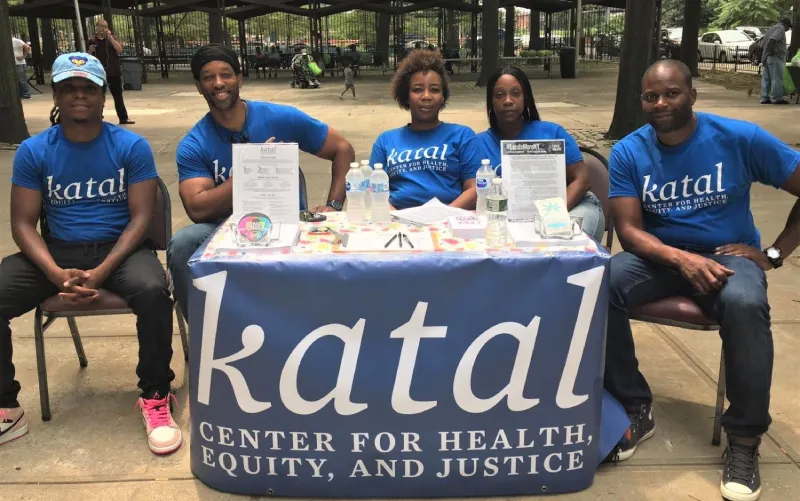 The Katal team including organizers Shaka Colon and Cedric Fulton, alongside Katal members and leaders tabling at the Wayside Outreach Development Health Fair in Brownsville, Brooklyn.
We know you've seen a bunch of new year messages already — but here's another: happy new year! In case you missed it, last week we sent out a summary of our work in 2019, check it out at this link!