In this issue…
In Connecticut: New Drug Laws Could Worsen the Opioid Crisis
In Brooklyn: Building our Base, Organizing Around the Concerns of our Seniors
In Connecticut: New Drug Laws Could Worsen the Opioid Crisis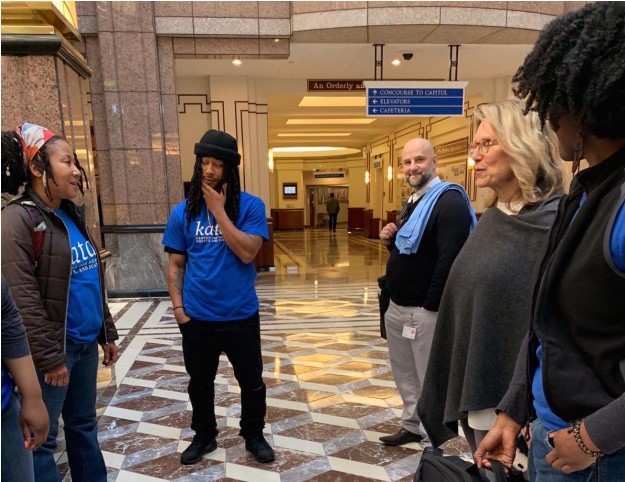 The Katal team and leaders at the Legislative Office Building in Hartford, CT.
In an opinion editorial special to the Hartford Courant, our Community Organizer Kenyatta Thompson, and Co-Executive Director/Founder Lorenzo Jones, blasts the Connecticut legislature for new drug laws passed this session reactionary to the overdose crisis — which could ultimately worsen it. Criminalization is a classic, failed drug war approach.
Though there were a number of encouraging bills that passed through the legislature this session, many of those related to opioid use represent a step backward for the state. If we continue on this path, we will usher in another iteration of the failed drug war. People need health and harm reduction methods proven to work, not criminalization, coercion, and abandonment. Connecticut can do better.
Read "New Drug Laws Could Worsen the Opioid Crisis. Connecticut Can Do Better." here.
For more information on our work in Connecticut and to join us for our next monthly meeting, contact Kenyatta Thompson at kthompson@katalcenter.org or at 860.937.6094. 
---
In Brooklyn: Building our Base, Organizing Around the Concerns of our Seniors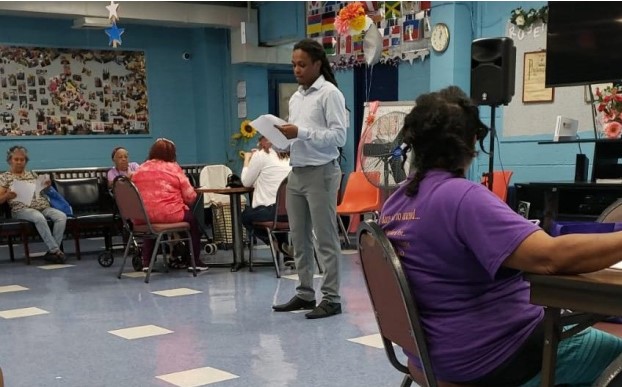 Apprentice Community Organizer, Shaka Colon, presents on our work to shutter Rikers Island  at theRosetta Gaston Senior Center in Brooklyn.
Thursday, July 11th, our Apprentice Community Organizer, Shaka Colon, joined the Rosetta Gaston Senior Center for a presentation on effective organizing; issues affecting Black, Brown and poor communities everyday such as housing, over-policing, and mass incarceration; and our work in the effort to shut down Rikers Island.
We thank the Rosetta Gaston Senior Center for having us and allowing our team to speak to and connect with their residents — the very people who are directly affected by the issues we work to change everyday.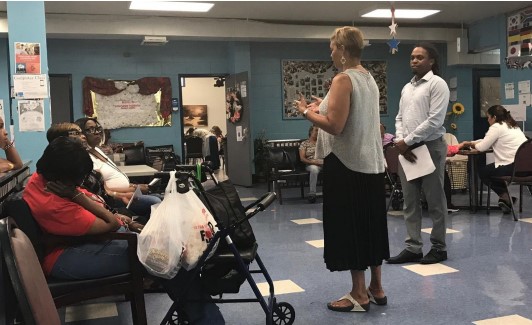 Donna Hylton discusses the death of Khalif Browder following his time spent on Rikers Island with residents of Rosetta Gaston Senior Center.
For more information on our work in New York and to join us for our next Brooklyn Monthly Meeting, please contact Shaka Colon at scolon@katalcenter.org or at 347.309.6745