In this issue…

Katal in St. Louis: International Drug Policy Reform Conference 2019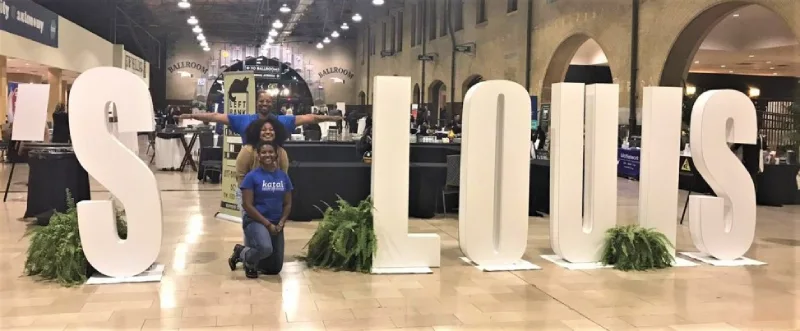 In Albany: Rally to Save Lives in New York State
Katal in St. Louis: International Drug Policy Reform Conference 2019
Katal's Erin Corbett, Yan Snead, and Kenyatta Thompson [top to bottom] gather for a group photo at DPA's Reform Conference in St. Louis.
Last week, Katal's Black women leadership team including: Erin Corbett, Director of Policy; Kenyatta Thompson, Senior Community Organizer; and Yan Snead, Manager of Communications and Media Strategy, attended the 2019 International Drug Policy Reform Conference.
The Reform Conference is a biennial event that brings together people from around the world who believe that the war on drugs must end. This year's conference was in St. Louis, Missouri, with more than 1,500 attendees representing over 40 countries. Our team had the opportunity to spend four days interacting with people committed to finding alternatives to the war on drugs while participating in workshops, trainings, and  sessions given by leading experts from around the world.
We deeply thank the Drug Policy Alliance for sponsoring our team to attend this highly informative, necessary and timely event. We were able to meet many new faces, and connect with allies from across the country that tirelessly work to save lives day in and day out. We look forward to utilizing much of what was learned throughout our experience, to inform our harm reduction and organizing efforts across Connecticut and New York State!
Read Will Godfrey's in-depth Reform Conference recap published in Filter Magazine at this link.
Follow us on twitter at this link to catch up on threads by Kenyatta Thompson and Erin Corbett about panels they attended throughout their time at the conference.
---
In Albany: Rally to Save Lives in New York State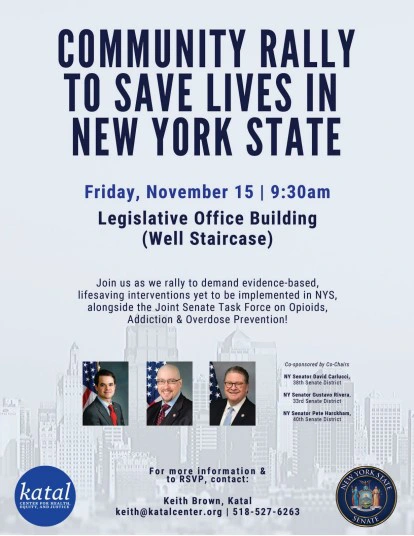 We invite you to join us tomorrow, November 15, at 9:30am as Capital Region advocates and allies from across New York State will hold a rally in the Capitol Legislative Office Building prior to the final stop on the state-wide tour of the Senate Task Force. Speakers will urge the Task Force to move away from the criminalization-focused previous Republican Heroin Task Force, and to use the statewide tour to recognize the evidence-based, lifesaving interventions yet to be implemented in New York State. These interventions include rapidly increased funding for harm reduction services across the State; universal access to medication-assisted treatment; increased supportive housing; implementation of safer consumption spaces, and the decriminalization of public health tools. Speakers also will call out the Governor's inaction on implementing these lifesaving interventions–including his pending signature on the bipartisan bill S5935/A7246.
Details and RSVP to this event at this link.
---